20 Classic Manchester United vs. Liverpool Cup Clashes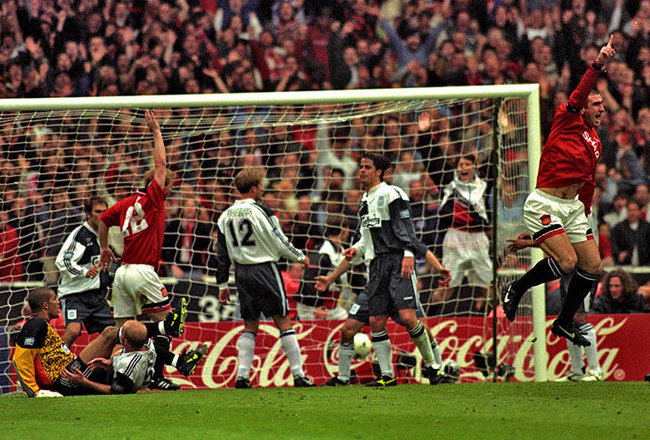 Wednesday night sees Manchester United face Liverpool in cup combat for the third time in four seasons, with their Capital One Cup tie coming at a crucial time for both.
Neither side of the heated rivalry need much encouragement to try and get one over on the other, and so the contest is sure to have an extra edge to it than perhaps either side would have been expecting at this stage of the competition.
Liverpool have won the League Cup a record eight times in its various guises, ensuring that they have lifted the trophy exactly twice as many times as their opponents at Old Trafford.
They'll be hoping for a win to secure progress in this season's competition, and will be looking to take inspiration from plenty of classic cup contests in the past.
Newton Heath 0 Liverpool 0: February 21, 1898; Liverpool Won Replay 2-1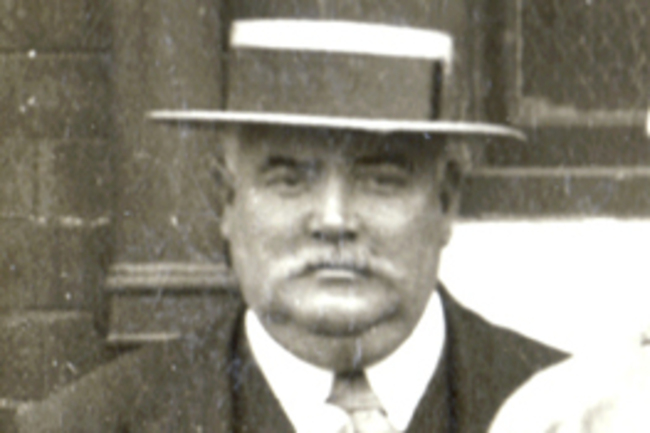 Only the sixth ever meeting between Manchester United and Liverpool ended in their 1898 FA Cup second round clash finishing in a goalless draw at United's Bank Street ground―their home for 17 years until the move to Old Trafford in 1910.
Liverpool manager Tom Watson (pictured) would have the last laugh over the team still known as Newton Heath, though, with forward Daniel Cunliffe scoring one of the seven goals he'd manage for the Reds in the replay at Anfield the following Wednesday afternoon.
Cunliffe's goal came five minutes from time and was the decisive strike in a 2-1 home win.
Manchester United 2 Liverpool 1: February 7, 1903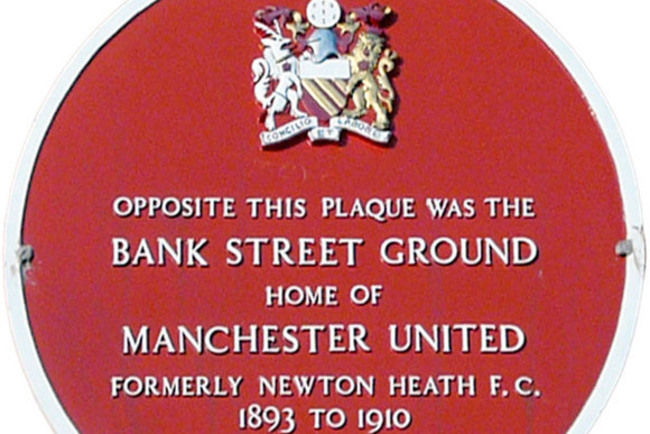 United's first cup win over Liverpool would come in the pair's next meeting in the first round of the FA Cup five years later.
Hosts United had dropped the Newton Heath name 10 months earlier and were refusing to look back, with two goals from Scottish forward Jack Peddie securing this win over Watson's Liverpool in front of 15,000 fans at Bank Street.
Liverpool 1 Manchester United 1: January 8, 1921; Liverpool Won Replay 2-1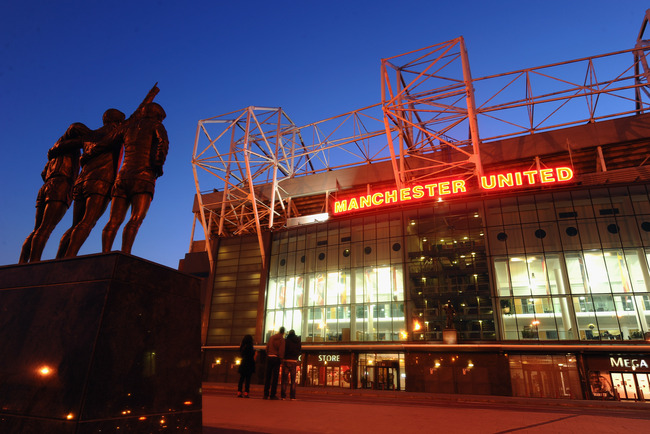 Mike Hewitt/Getty Images
The first-ever cup tie between the two sides at Old Trafford ended in a victory for Liverpool in 1921.
The initial FA Cup first round tie at Anfield had ended 1-1 following goals from Harry Chambers and Tom Miller, with prolific forward Chambers grabbing the winner in Manchester four days later as Liverpool advanced to the second round, where they'd lose to Newcastle.
Manchester United 3 Liverpool 0: January 24, 1948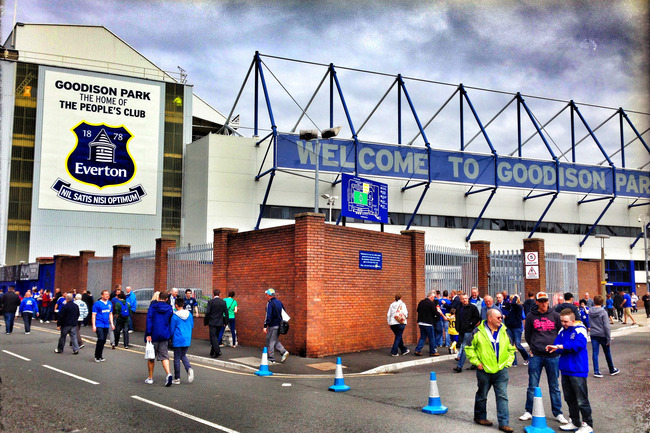 Paul Thomas/Getty Images
The bombing of Old Trafford during World War II meant that United used several home grounds between 1941 and 1949, with this FA Cup fourth round meeting with Liverpool taking place at Goodison Park.
The lack of travel time didn't help the Reds, though, and the "visitors" lost 3-0 thanks to three goals inside six first-half minutes from Jack Rowley, Johnny Morris and Charlie Mitten.
Liverpool 1 Manchester United 3: January 30, 1960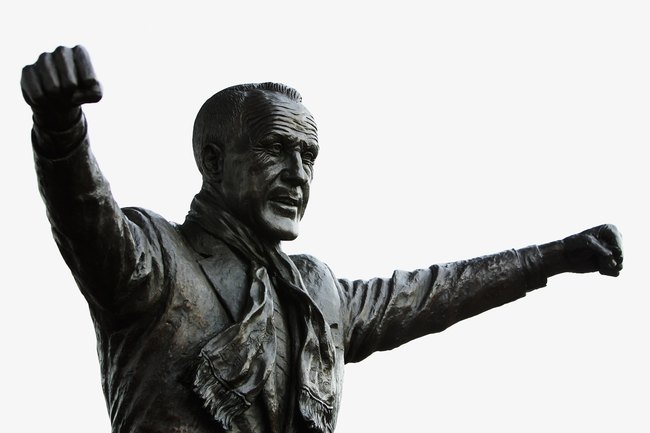 Laurence Griffiths/Getty Images
Bill Shankly was taught a valuable lesson by his good friend Matt Busby when the latter's United side beat Second Division Liverpool 3-1 in the fourth round of the FA Cup at Anfield in 1960.
Bobby Charlton's two first-half goals proved vital to the victory, with Shankly―who had only been in the Anfield hot seat for a matter of weeks―left with no doubts about the size of the task he faced to turn things around at Anfield.
It was a task he performed pretty well.
Manchester United 2 Liverpool 1: May 21, 1977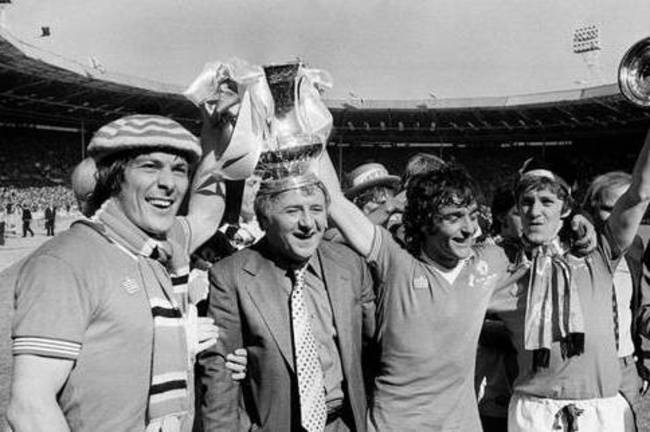 In arguably the most famous cup meeting between the rivals, United stopped Liverpool from becoming the first British club to complete the treble with a 2-1 FA Cup final win in front of 100,000 people at Wembley in the 1977 FA Cup final.
Liverpool had won the league and would clinch their first European Cup in Rome four days later, but they were on the losing side here thanks to United's freak winning goal.
All of the strikes at Wembley came within five minutes of each other, with Stuart Pearson and Jimmy Case exchanging goals before a shot from Lou Macari deflected off Jimmy Greenhoff and looped into the Liverpool net past Ray Clemence and Phil Neal.
Having stopped Liverpool from creating history, United became the first team to win the treble 22 years later.
Manchester United 2 Liverpool 2: March 31, 1979; United Won Replay 1-0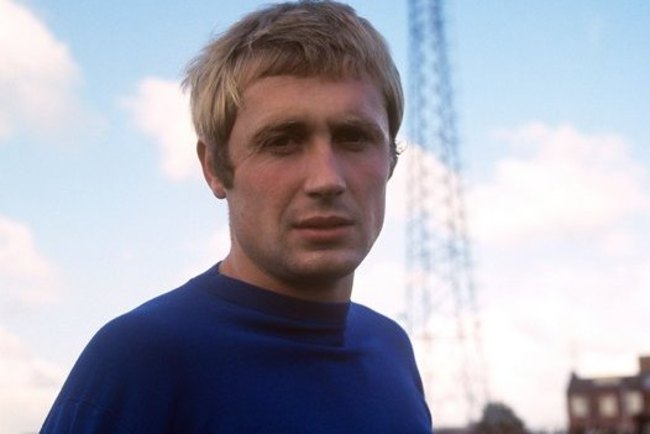 Jimmy Greenhoff's header 12 minutes from the end of the Goodison Park replay earned United a place in the 1979 FA Cup final, following a thrilling initial tie at Maine Road.
Quickfire goals from Kenny Dalglish and Joe Jordan saw the contest spring to life, with United taking the lead for the first time through a goal from Jimmy's brother, Brian Greenhoff.
A rare strike from Alan Hansen eight minutes from time took the game to a replay, but after coming through that, United lost a thrilling final 3-2 against Arsenal.
Liverpool 2 Manchester United 1: March 26, 1983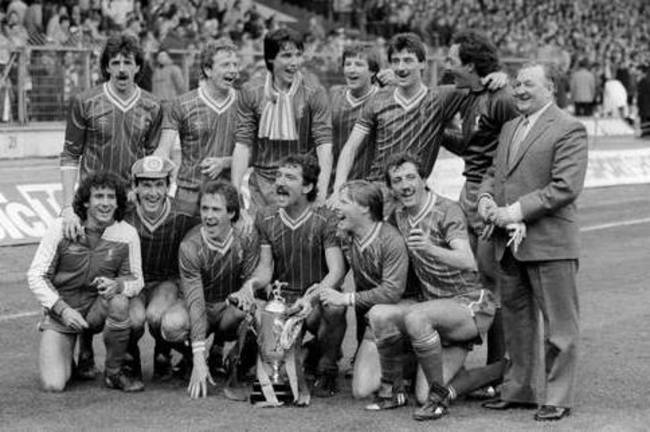 Ronnie Whelan's superb extra-time winner secured Liverpool their third of four successive League Cups in a victory over United in the final at Wembley.
Norman Whiteside gave United the lead early on, an advantage that they protected until a quarter of an hour from time when Alan Kennedy thumped home an effort from the edge of the box.
Irishman Whelan was to have the last laugh, though, with his superb curling shot finding the corner of the net in the first extra period for what proved to be the winner.
Three-time European Cup winner Bob Paisley then climbed the Wembley steps to lift what would be his last trophy as Reds manager.
Manchester United 2 Liverpool 0: August 20, 1983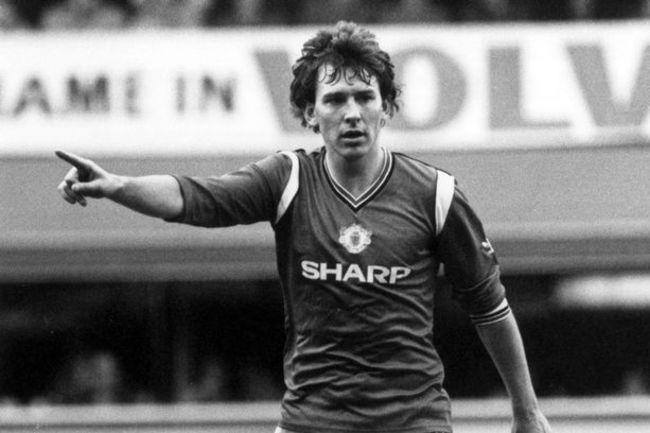 Bryan Robson was the star of the 1983 Charity Shield at Wembley, where the midfielder's two goals were enough to see off the challenge of Joe Fagan's Liverpool.
Midfielder Robson stamped his authority all over the national stadium, but Liverpool were to have the last laugh later in the season when they clinched the league and European Cup double.
Manchester United 2 Liverpool 2: April 13, 1985; United Won Replay 2-1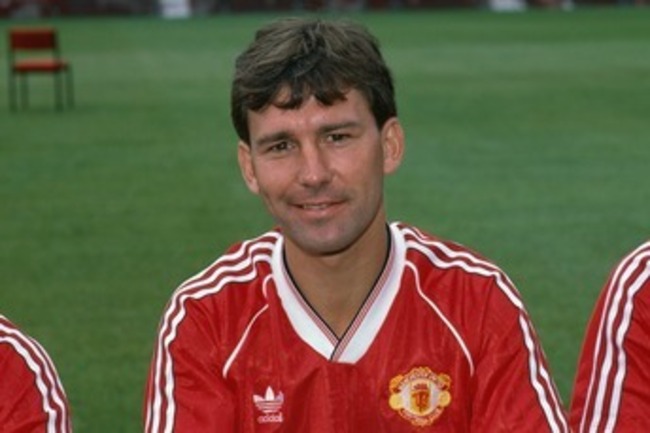 A thrilling 1985 FA Cup semi-final saw United prevail after a replay, as Ron Atkinson's side made their way into a final where they'd beat Everton.
In the initial semi at Goodison Park, Liverpool scored late on in both normal and extra-time through Ronnie Whelan and Paul Walsh to force a replay at Maine Road four days later.
The excellent Robson had scored in that first game, and he cracked home a terrific effort to level the scores on the night in the replay; Mark Hughes fired what proved to be the winner on the hour mark.
Liverpool 2 Manchester United 1: November 26, 1985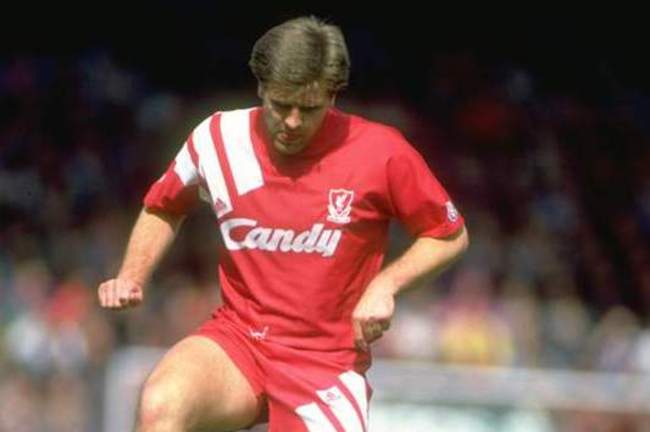 Jan Molby was the star of this fourth round League Cup win for Liverpool at Anfield, with his winning goal taking on almost mythical status.
Paul McGrath gave Ron Atkinson's United the lead early on, before Molby equalised from the penalty spot in the second half.
Just a minute later, the Dane ran over half the length of the pitch before smashing home what proved to be the winner from the edge of the Kop end penalty area.
A television strike meant that many cameras were absent from Anfield that night, but footage of the goal was finally recovered in 2009, and it certainly lived up to the hype.
Manchester United 1 Liverpool 1: August 18, 1990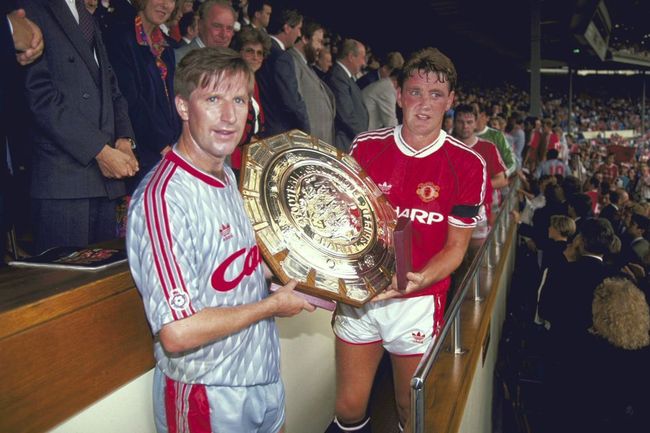 The 1990 Charity Shield was shared at Wembley as FA Cup winners United and league champions Liverpool drew 1-1.
Goals from Welsh international Clayton Blackmore and a John Barnes penalty ensured a share of the spoils, with Steve Bruce and Ronnie Whelan climbing the Wembley steps to lift the trophy together.
Manchester United 3 Liverpool 1: October 31, 1990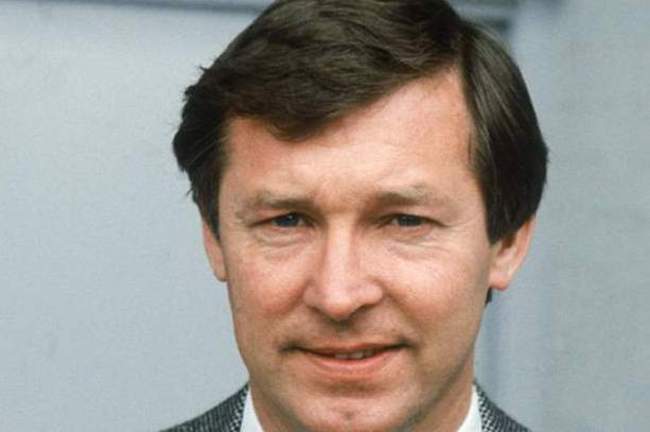 The third meeting between Manchester United and Liverpool in as many months―with Kenny Dalglish's men beating their rivals 4-0 in a league clash at Anfield following the Charity Shield meeting―saw Alex Ferguson's men put the frighteners on the Reds in a League Cup meeting on Halloween 1990.
United had still never won the competition―something they'd put right the following season―but they disposed of the Reds at Old Trafford thanks to goals from Steve Bruce, Mark Hughes and teenager Lee Sharpe.
Liverpool's consolation came via a late Ray Houghton strike, but they were well beaten.
Manchester United 1 Liverpool 0: May 11, 1996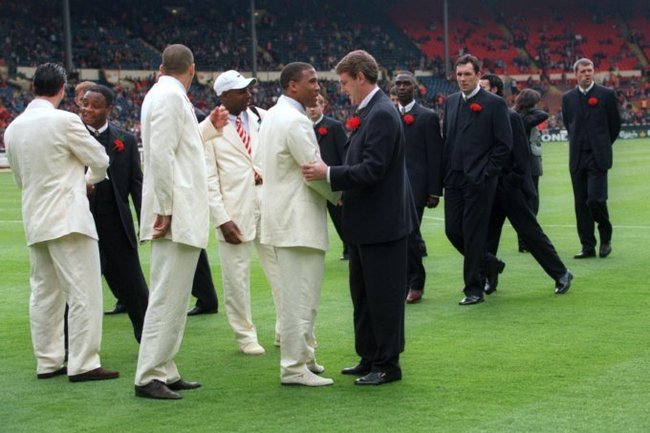 Liverpool's players wore their infamous white suits for an FA Cup final that promised much but failed to really deliver, not that United fans cared.
A disappointing game looked to be heading for extra-time when a United corner wasn't cleared far enough by David James, and Eric Cantona—who had started the season still serving his ban for a Kung-Fu kick on Crystal Palace fan Matthew Simmons—smashed back a shot that bisected Liverpool's helpless defenders on its way into the net.
It was the goal that clinched the Double for United and ensured that those Liverpool suits would forever be stained with defeat.
Manchester United 2 Liverpool 1: January 24, 1999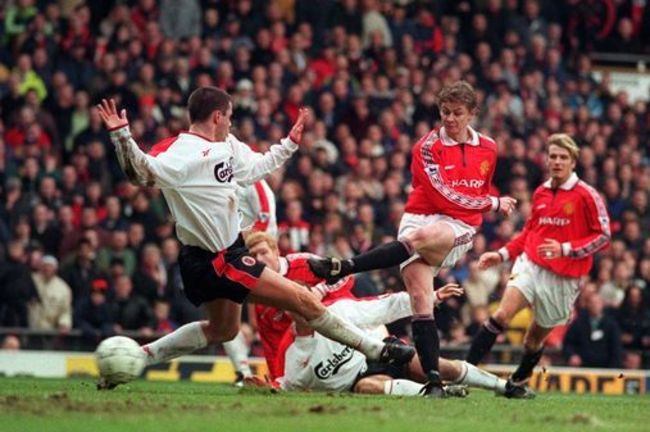 This match set the blueprint for United's improbable Champions League final win over Bayern Munich in Barcelona later in the year.
Michael Owen's header gave Liverpool the earliest of leads at Old Trafford, but their hosts were to hit back late on.
With skipper Paul Ince having limped off, Liverpool succumbed to a late United rally. First Dwight Yorke netted two minutes from time and then Ole Gunnar Solskjaer struck in the dying seconds to break Reds' hearts in dramatic fashion.
Liverpool 2 Manchester United 1: August 12, 2001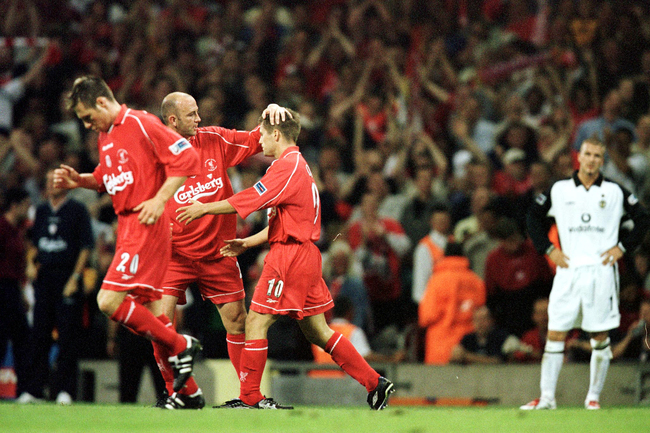 Phil Cole/Getty Images
Liverpool simply couldn't stop collecting trophies in 2001 and won their fourth of five in the year in the Charity Shield against United in Cardiff.
Danny Murphy was tripped by a reckless challenge from Roy Keane in the penalty area after just 45 seconds, allowing veteran Gary McAllister to put the Reds ahead from the spot.
Michael Owen had been criticised by United defender Jaap Stam in his infamous autobiography serialised in newspapers that week, but the forward—who had "no left foot," according to the Dutchman—saw the defender slip before he beat Gary Neville and doubled the Reds' lead with that same left peg.
United summer signing Ruud van Nistelrooy pulled one back in the second half, but Gerard Houllier's men held on.
Liverpool 2 Manchester United 0: March 2, 2003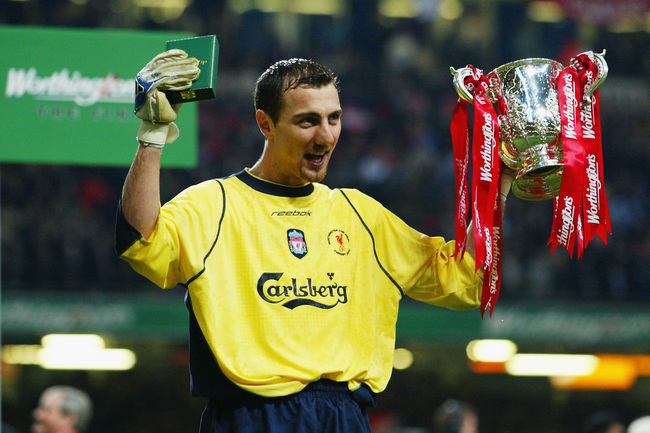 Ben Radford/Getty Images
The first League Cup final meeting between Liverpool and United in 20 years took place in a raucous atmosphere under the roof at Cardiff's Millennium Stadium, and it was a day to remember for Jerzy Dudek.
Steven Gerrard's long-range shot deflected in off David Beckham to give the Reds the lead, before Dudek—who had been at fault for an infamous Diego Forlan goal in United's league win at Anfield earlier in the season—produced a string of fine saves to deny the likes of Van Nistelrooy and Paul Scholes as Sir Alex Ferguson's men pressed for an equaliser.
Dietmar Hamann sent Owen racing clear to seal Liverpool's 2-0 win late on, with Dudek deservedly named man of the match.
Liverpool 1 Manchester United 0: February 18, 2006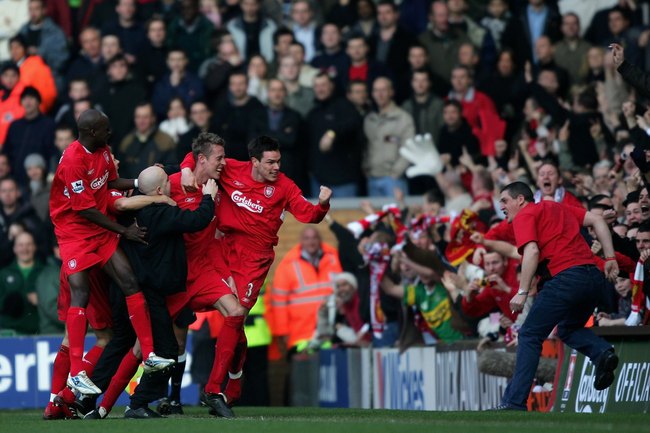 Clive Brunskill/Getty Images
After coming through tough tests at Luton and Portsmouth, Liverpool welcomed United—the previous season's beaten finalists—to Anfield for an FA Cup fifth round clash.
In a red-hot Merseyside atmosphere, the Reds took a first-half lead through Peter Crouch's header and held on to their advantage to book a place in the quarter-final of a competition they'd go on to win, with this match marred by a late broken leg for United's Alan Smith.
Manchester United 1 Liverpool 0: January 9, 2011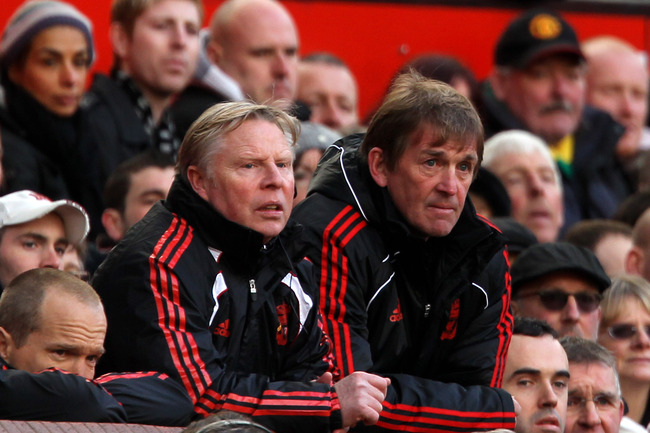 Alex Livesey/Getty Images
Kenny Dalglish had to be grabbed off a cruise ship to come and manage Liverpool in January 2011 following the sacking of the deeply unpopular Roy Hodgson.
Handed the toughest of starts in the FA Cup third round, Dalglish watched on as Dimitar Berbatov went to ground under the merest hint of a challenge from Daniel Agger just over a minute in.
Ryan Giggs scored the resultant spot kick, with Liverpool making life even harder for themselves when Gerrard was given a straight red card just after the half hour for a lunge on Michael Carrick.
A disappointing game ended with United strolling to a 1-0 win, leaving a dazed Dalglish beaten but not unbowed.
Liverpool 2 Manchester United 1: January 28, 2012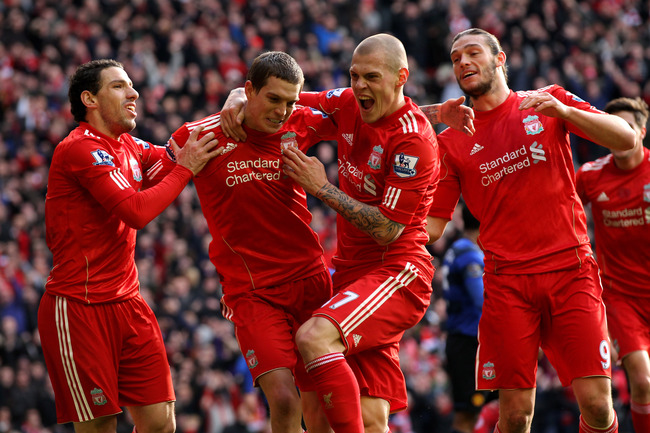 Alex Livesey/Getty Images
The most recent cup meeting between the sides saw Liverpool strike late on to beat United in the fourth round of the FA Cup in 2012, a year in which they reached two domestic finals.
Daniel Agger exposed the frailties of visiting goalkeeper David de Gea from set pieces to head the home side into the lead from a corner midway through the first half, only for Park Ji-Sung to fire United level in front of the Kop shortly before half-time.
The hosts kept pressing for a winner, though, and got one to send Anfield wild two minutes from time.
Pepe Reina's long ball forward was flicked on by Andy Carroll, before substitute Dirk Kuyt stole in ahead of Patrice Evra to blast home a low shot that sent the home fans wild and United home defeated.
Keep Reading