2009 NHL Playoff Photoshops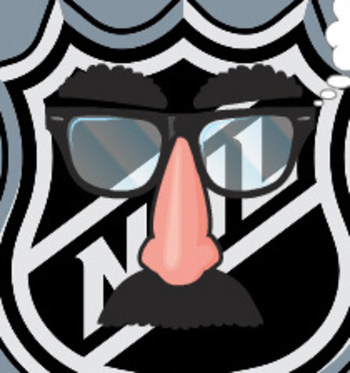 Every year NHL fans from across all message boards on the internet dedicate at least one thread to making up hilarious photo shopped pictures of NHL players, coaches, etc.
Once again, the great fans of our sport did not disappoint one bit this year.
I've made a nice little collection over the weeks of some of the better ones, so get ready to laugh your you know what off.
Milan Lucic In Shamwow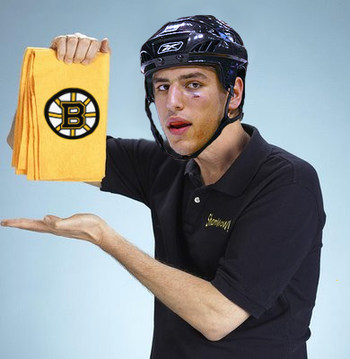 If you don't know who the "Shamwow" guy is by now, you've been living under a rock. This is the Milan Lucic version.
Jonathan Toews & Patrick Kane In Step Brothers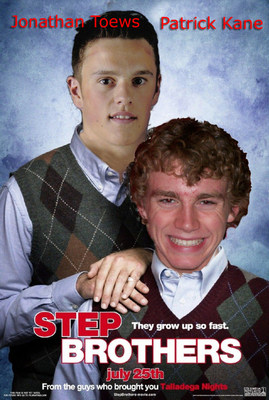 The movie "Step Brothers" with Pat Kane and Jonathan Toews of the Chicago Blackhawks.
Henrik Zetterberg Fairy
Henrik Zetterberg of the Detroit Red Wings as a fairy. Look how perfect his hair is!
Blackhawks Logo in Flames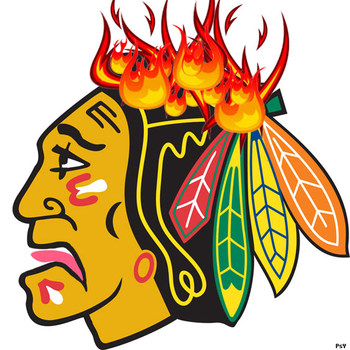 This was one of the first ones I saw and I became hysterical. It was made by a Calgary Flames fan during their Round One encounter with the Blackhawks. The picture speaks for itself.
Invisible Joe Thornton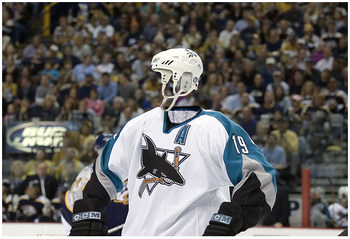 Joe Thornton of the San Jose Sharks is invisible on the ice.
(Joe Thornton is infamous for disappearing in the playoffs)
Ovechkin Has a Present For Lebron James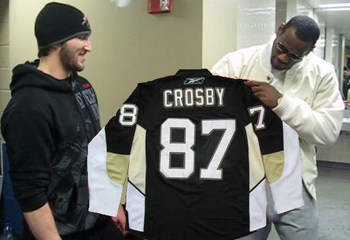 Several weeks ago, Alexander Ovechkin met LeBron James and gave him one of his jerseys.
I think you can tell where the "photoshopping" was done.
Steve Mason Carrying The Load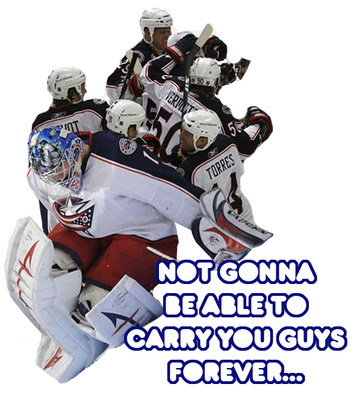 Steve Mason, goaltender of the Columbus Blue Jackets carrying his team.
I was in tears on this one for about three days.
Ovechkin as Caveman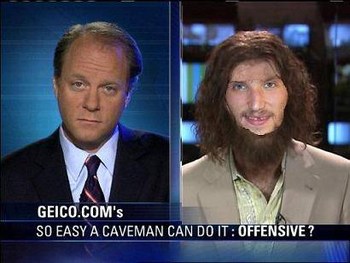 Alexander Ovechkin as the popular GEICO Caveman.
Dream Matchup
Even LeBron James and Kobe Bryant were caught up in the hype.
Terminator Ward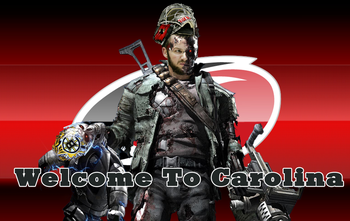 Cam Ward, the goaltender of the Carolina Hurricanes after he dismantled the Bruins in the semifinals.
This is one of the best looking hockey photoshops I've ever seen
Jonathan Toews Scared of Detroit Octopus
They forgot to pick up the octopus off the ice before the start of Game One.
Keep Reading