Houston Texans vs. Baltimore Ravens: Live Score, Highlights and Analysis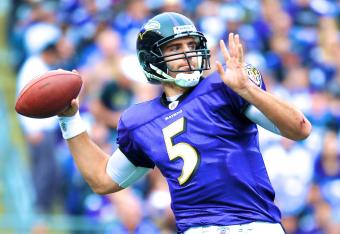 Final: Baltimore Ravens 30, Houston Texans 9
A slow start turned into a dominant win for the defending Super Bowl champions. The Ravens defense put out another excellent performance and they haven't allowed a touchdown for two straight games.
The Ravens offense was still a little sluggish and only scored one touchdown, but a pick-six by Daryl Smith and a punt return touchdown for Tandon Doss broke the game wide open.
Justin Tucker is good from 43 yards out, giving #Ravens a 30-9 lead.

— Baltimore Ravens (@Ravens) September 22, 2013
Justin Tucker's field goal should ice this game for Baltimore.
Bernard Pierce slated to start with Ray Rice left hip flexor strain regarded as two-week injury to be on the safe side, according to source

— Aaron Wilson (@RavensInsider) September 21, 2013
3:07, Fourth quarter
How well does Bernard Pierce fare in this situation where the Ravens want to run down the clock? According to Aaron Wilson of The Baltimore Sun, Ray Rice's hip injury will cause him to miss next week as well.
Andre Johnson limped off field after last series. Not on field now for Houston Texans

— John Clayton (@ClaytonESPN) September 22, 2013
The Houston Texans need quick touchdowns, and Andre Johnson's absence is a big blow to their comeback hopes.
That's a big kick for Justin Tucker after he missed two last week. He's 2-for-2 today. 9:09 remaining in 4th QT.

— Baltimore Ravens (@Ravens) September 22, 2013
9:09, Fourth quarter
Justin Tucker connects on a 45-yard field goal to give the Ravens a three-score lead.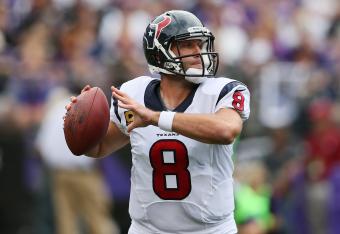 0:37, Third quarter

This will be a huge play for the Houston Texans. A touchdown puts them squarely back in this game, but they need to convert on third-and-15. In a passing situation, that Ravens D-line will be gunning for Schaub.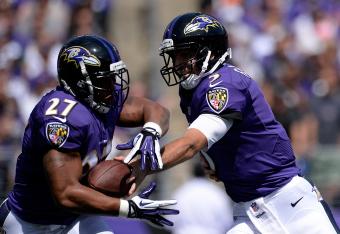 6:05 Third quarter
This is a great Houston defense, but the Baltimore offense is severely missing Ray Rice. Bernard Pierce has 18 yards on 13 carries.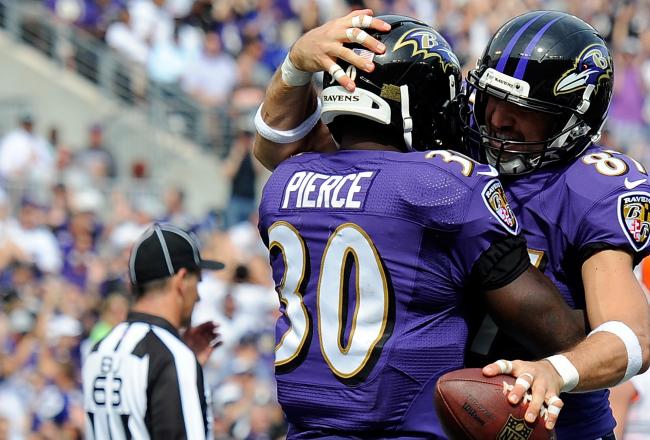 TOUCHDOWN #RAVENS!!! Bernard Pierce 1-yarder!

— Baltimore Ravens (@Ravens) September 22, 2013
11:09, Third quarter
Vonta Leach knows the way into the end zone. Bernard Pierce follows him in to give the Ravens a 15-point lead.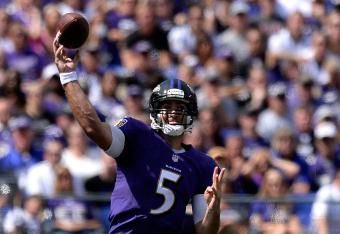 11:54, Third quarter
When Joe Flacco connects on some deep passes, it really opens up the underneath game for the Ravens offense. Greg Gumbel and Dan Dierdorf had been talking about that through the first half, and you see the effect early in the third quarter.
These refs are totally clueless now... #Ravens

— Will (@MagicNeverEnds) September 22, 2013
12:49, Third quarter
The refs are having some serious problems dealing with the challenge and ensuing spot of the ball.
#Ravens, who had 65 yards at halftime, get 48 yards on that pass to Torrey Smith.

— Jamison Hensley (@jamisonhensley) September 22, 2013
13:24 Third quarter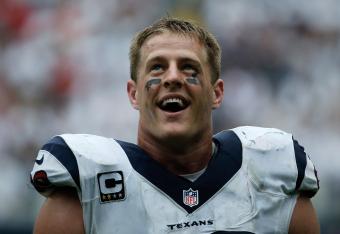 14:12 Third quarter
At half time, the Ravens had to be happy with how they had contained J.J. Watt (as much as you can contain him). He's come out in the second half and made an immediate impact with a sack and a chase-down tackle on a screen pass.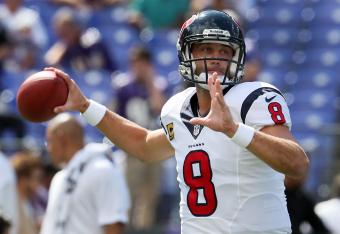 Half time
The Texans have trailed at half time in all of their games this season. That last-minute drive led by Matt Schaub to get the field goal was important for them going into the half.
Tandon Doss has stepped up in a big way for the injured Jacoby Jones in the return game. He scores the first return touchdown of his career and puts the Ravens up by 11 points.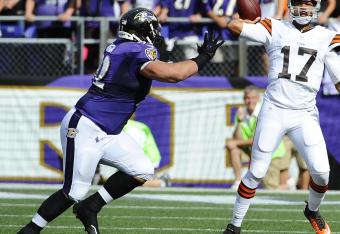 1:42, Second quarter
The Baltimore pass rush has been getting after Schaub all game, and Haloti Ngata gets the Ravens' second sack of the game.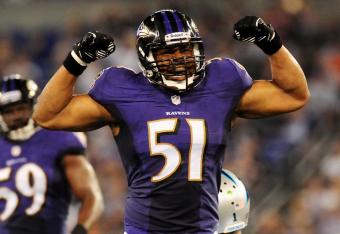 2:49, Second quarter
Daryl Smith jumps Owen Daniels' route and takes it to the house for the touchdown.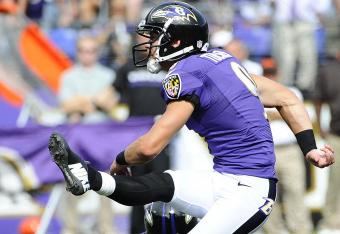 After missing both of his field-goal attempts last week, Justin Tucker converts a 28-yarder to bring the Ravens within three.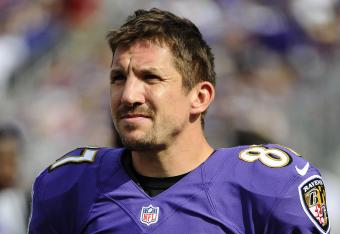 7:51, Second quarter
After dropping a catchable pass, Dallas Clark makes a big play on third down to give the Ravens a first down near midfield.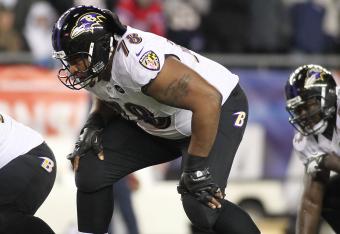 11:04, Second quarter
A big play for Ed Dickson is negated by a personal foul on Bryant McKinnie. McKinnie commits another penalty which backs the Ravens up and results in a punt on 4th-and-35.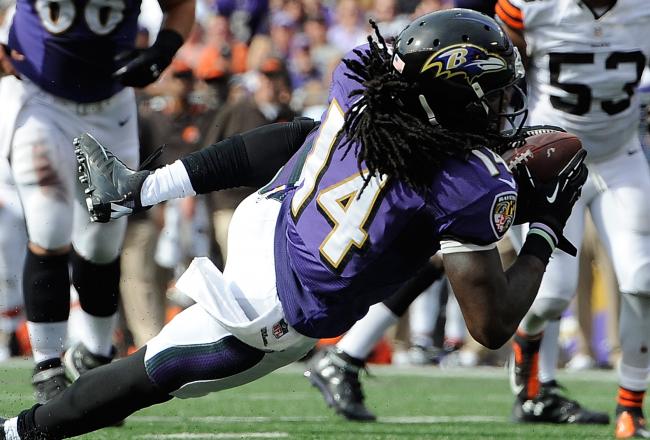 14:12, Second quarter
Undrafted rookie Marlon Brown makes a tough catch on third down, although it's about a yard short. Johnathan Joseph is penalized for unsportsmanlike conduct, which gives the Ravens their first first-down of the day.
1:18, First quarter
Terrence Cody has a sprained knee and his return is doubtful.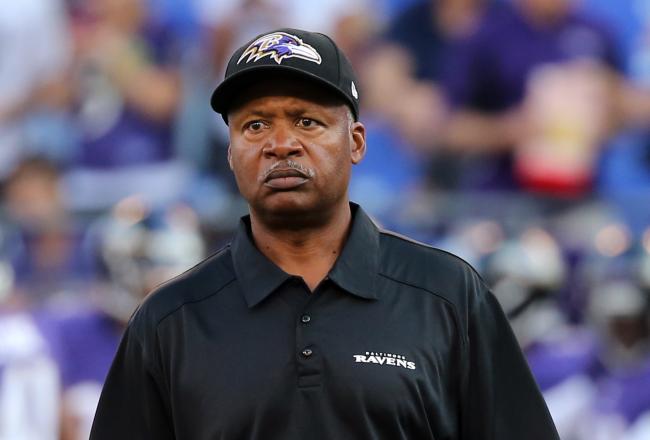 2:45, First quarter
Baltimore has started both of their possessions inside their own 10-yard line. The result has been two three-and-outs.
This article is
What is the duplicate article?
Why is this article offensive?
Where is this article plagiarized from?
Why is this article poorly edited?