After just five matches in the English Premier League this season, Sunderland have earned just one point and have become the laughing stock of the top flight.
When Should Sunderland Sack Paolo di Canio?
The main reason for the troubles the Black Cats are experiencing is their manager Paolo Di Canio.
Di Canio took over at the club at the end of March and provided the club with a boost of fresh energy that kept them away from being relegated to the Championship last season.
While Di Canio's efforts from the 2012-13 season were celebrated, those accomplishments are now buried deep in the mind of the Black Cats and their fans.
In their four defeats so far this season, Sunderland have conceded 10 goals, including three in each of their last three matches, and have scored just twice.
Their current three-match losing streak has seen the club lose what were supposed to be very competitive matches against the likes of Crystal Palace and West Brom. Most would have chalked up last week's loss to Arsenal as a loss when the fixture list was released.
The multitude of signings that Di Canio brought into Wearside during the summer transfer window have not molded together yet.
The patience of everyone around the club is beginning to run dry.
American forward Jozy Altidore has yet to score and pairing him with established goal-scorer Steven Fletcher up front has failed to succeed.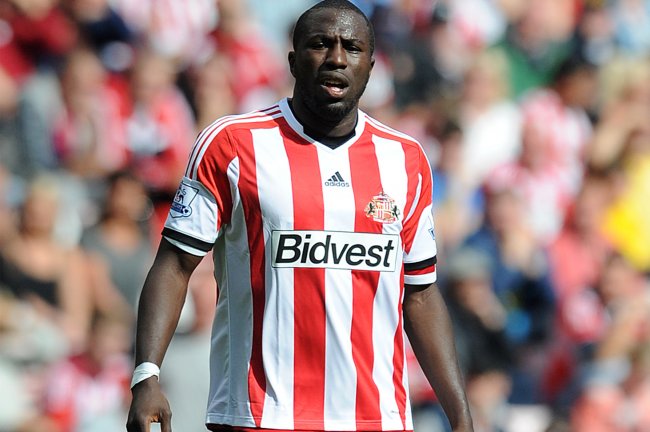 Chris Brunskill/Getty Images
Di Canio let one of his better playmakers, Stephane Sessegnon, depart for West Brom on deadline day. Sessegnon enacted his revenge on the club with a goal on Saturday against the Black Cats for West Brom.
Di Canio has not done himself any favors in the eyes of the fans either. His strange post-match antics—after the most recent loss to West Bromwich Albion on Saturday—looked like a manager conceding to his supporters that he has nothing left to offer.
Check the video of Paolo Di Canio addressing angry Sunderland fans following his side's three nil loss to West Brom: http://t.co/sP7jrRXGmM

— Sky Sports Football (@SkyFootball) September 21, 2013
After the match in his press conference, Di Canio admitted that the dreadful form of his club is his own fault.
According to a report by the Mirror's Dean Jones, the Italian manager has two matches to save himself from becoming the first EPL manager to be sacked this season.

The report also states that a replacement for Di Canio could already be waiting in the wings in the form of former Chelsea and West Brom boss Roberto di Matteo.
Di Matteo, unlike his fellow Italian, is a proven manager at the highest level of the game in England and if it was not for a quick trigger by Chelsea owner Roman Abramovich, he could have achieved much more than just a UEFA Champions League and FA Cup title during his time at Stamford Bridge.
In all reality, di Matteo may not deliver trophies to the faithful at the Stadium of Light this season if he replaces di Canio, but he will turn the team into a respectable product out on the pitch that will stave off the early-season relegation worries.
Do you think Paolo di Canio should be sacked this early in the season?
Comment below or leave me a comment on Twitter, @JTansey90.