The ESPN College GameDay crew was in Fargo, N.D., and the signs certainly were entertaining.
Here are the best signs from the show, including some that didn't make it on air.
"Hates fans. Loves cats."
hahaha someone has this sign on College Gameday. pic.twitter.com/xoqllIeXBa

— Kayla on Corn (@kaylaaaaGBR) September 21, 2013
"Corso taught Miley how to twerk."
Security just took away the best sign at gameday #MileyCyrus pic.twitter.com/CjOsg4645i

— Joel Sipper (@SipDoctor) September 21, 2013
"Samantha, can Christian even pass the salt?"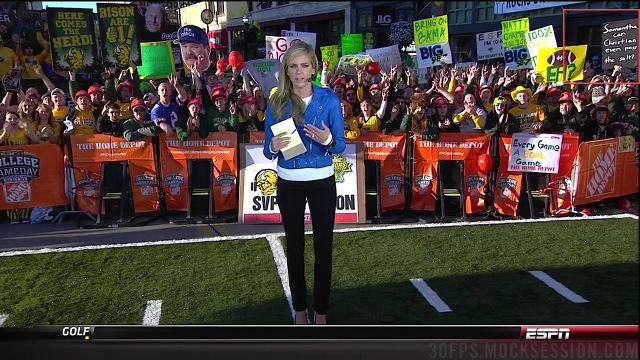 An underdog story.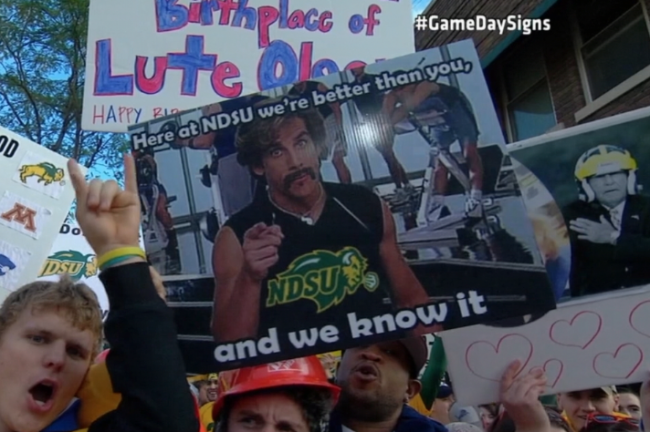 "We're not all married to our cousins."
LOL! Some truly hilarious non-sports #GameDaySigns in #Fargo "WE'RE NOT ALL MARRIED TO OUR COUSINS" pic.twitter.com/rDQXKmONSQ

— Rachel Dulitz (@racheldulitz) September 21, 2013
Of course, there's a Fargo sign in the crowd.
2 Ringz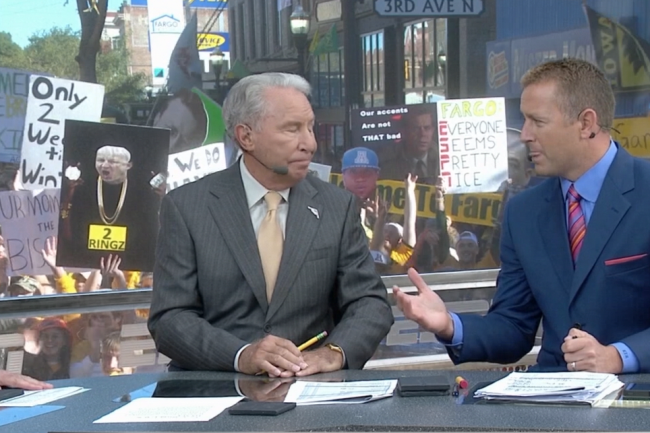 A Bill Snyder burn.
Bill Snyder Gameday sign: "I don't always lose, but when I do it's to NDSU" -- Nice. pic.twitter.com/537B9Xl0y3

— George Schroeder (@GeorgeSchroeder) September 21, 2013
"Yah, you betcha it's gameday."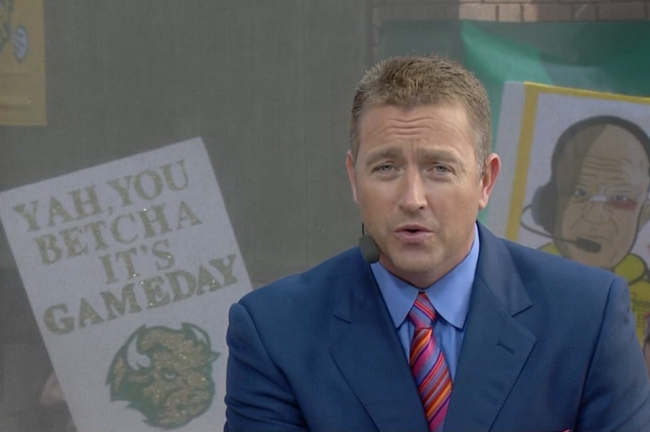 WARNING: The following sign is pretty disgusting:
This is a pretty specific request for Samantha Ponder.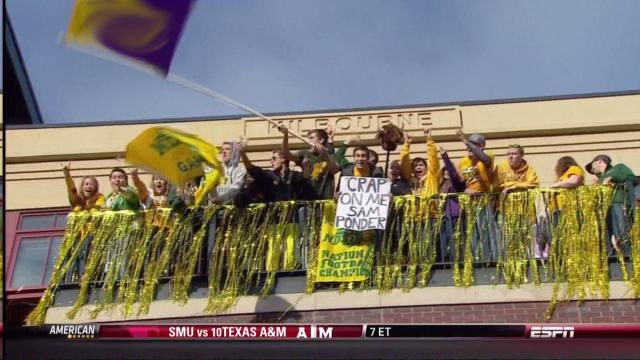 Hat tip to College Spun and The Big Lead for spotting some of these.