Jon Jones is the best pound-for-pound mixed martial artist in the world, and he will get another chance to prove it when he takes on Alexander Gustafsson in UFC 165 on Saturday.
Jones is the prohibitive favorite, and it would be a shock if he did not win. That said, the 6'5" Gustafsson poses some unique challenges for Jones.
What does Jones have to do retain his belt? Read on to find out.
Get Him to the Mat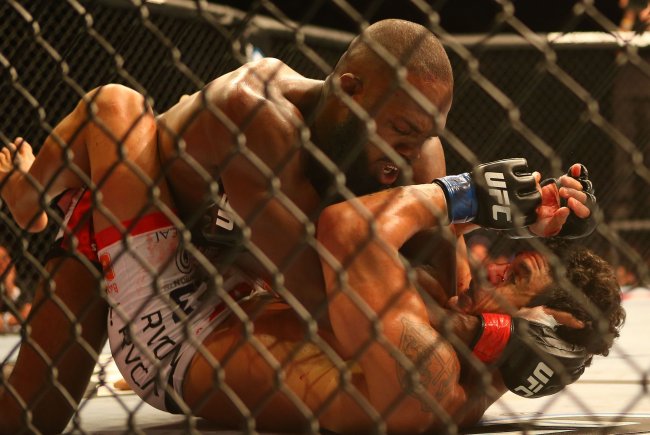 Tom Szczerbowski-USA TODAY Sports
Jones excels when he gets opponents to the mat. And while Gustafsson has an impressive 84 percent takedown defense, as per Sherdog.com, he hasn't faced an opponent like Jones. Once Jones gets someone to the mat, he uses his tremendous ground-and-pound game to keep opponents at bay.
Jones has a 62 percent takedown success rate, per Sherdog.com, and will use his explosion and athleticism to take Gustafsson down. Jones is simply too powerful and too precise, and has an absolutely outstanding 8.9:1 ratio of ground strikes to opponents, per Sherdog.com. If Gustafsson can avoid the mat, he has a chance. But let's be honest—it's going to be tough to avoid the mat.
Clinch it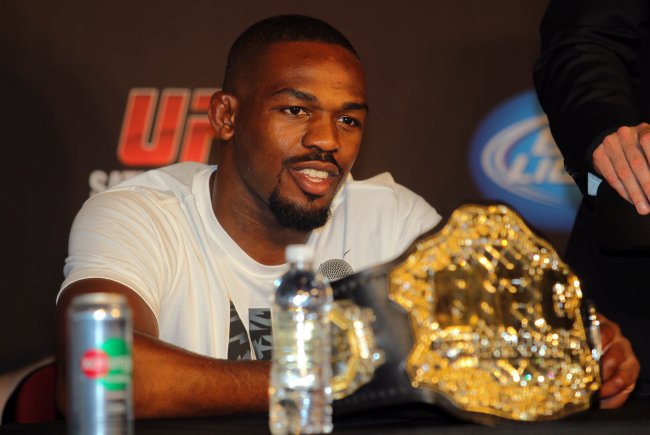 Brad Penner-USA TODAY Sports
Of course, Jones has to get Gustafsson to the mat first. Gustafsson has used, with considerable success, the clinch against strikers in the past.
But that could play into Jones' strategy. If Gustafsson tries to get Jones into the clinch, Bones will just respond to that with a takedown. Once he gets Gustafsson onto the mat, it's game over.
Inviting Gustafsson to use the clinch is smart for Jones. Jones is the best takedown artist in the game, can get out of any clinch and has an otherworldly 100 percent takedown defense rate, according to Sherdog.com
Head Jab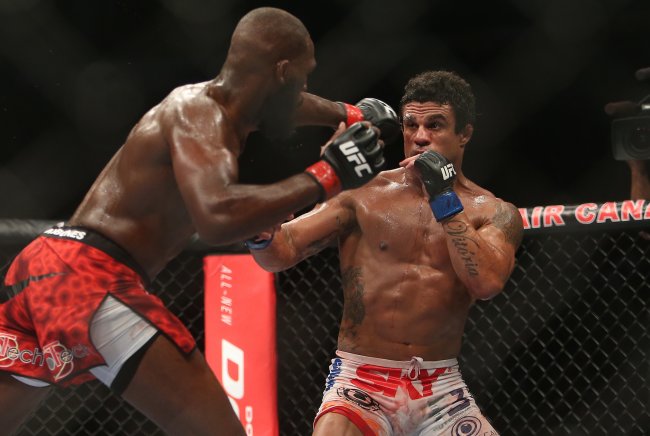 Tom Szczerbowski-USA TODAY Sports
While on paper Jones is definitely the better fighter, the most significant difference may be in the head jab. Jones possesses 34 percent head jab accuracy, per Sherdog.com. Gustafsson, on the other hand, has just 22 percent head jab accuracy.
Making matters worse for Gustafsson is the fact that he has a 56 percent head jab defense, per Sherdog.com. That's not bad, but it pales in comparison to Jones' 81 percent, per Sherdog.com. Gustafsson is going to struggle against Jones' head jabs, and if he tries to counter, he's not going to get anywhere.
This could be the biggest key to the match. Using the head jab might be Jones' best striking feature, and while Gustafsson does a pretty good job of defending it, he hasn't faced someone with Bones' accuracy. Jones will simply land too many jabs, get to the mat and finish the job early.
Final Thoughts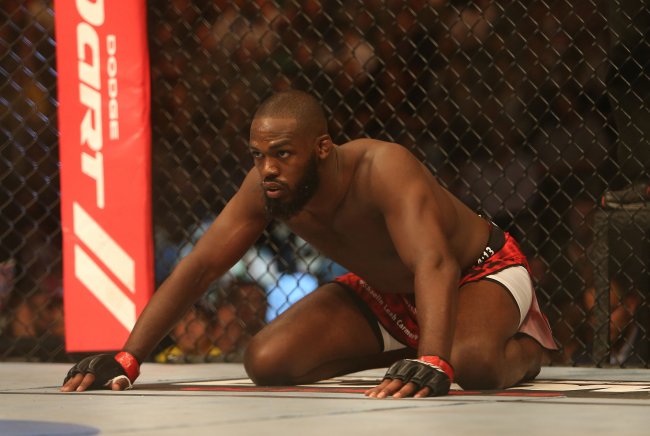 Tom Szczerbowski-USA TODAY Sports
Gustafsson is a really good fighter, but he's no match for Jones, the best fighter in the game and one of the best fighters ever. Jones excels at getting people to the mat, and while Gustafsson is pretty good at defending them, he hasn't faced someone like Jones. Jones, to be blunt, is just better.
It will be a good fight, and casual fans will get to see a good fighter in Gustafsson. But the real draw is Jones, to see if he can continue his dominance and to continue his ascent toward becoming one of the best fighters ever.
And in all likelihood, he will.