Dodgers Celebrate NL West Championship with Pool Party at Chase Field
September 20, 2013

The Los Angeles Dodgers clinched the NL West with a 7-6 win over the Arizona Diamondbacks at Chase Field Thursday afternoon. Naturally, the Dodgers did some celebrating, including the worm from Yasiel Puig. 
The party quickly moved from the locker room to the pool out in right field. 
Pitcher Hyun-Jin Ryu needed some help, but he eventually made it into the pool with the rest of the guys.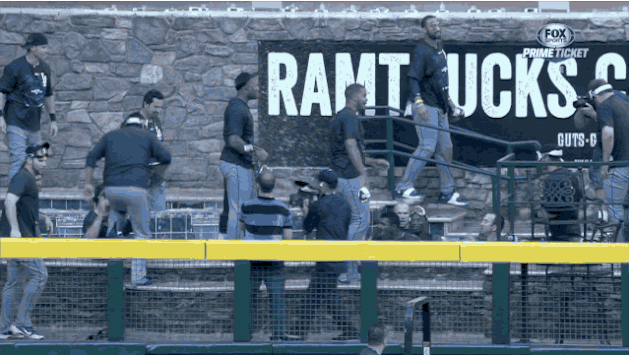 Wonder how the Diamondbacks feel about the Dodgers' pool celebration.
Technically, they are not on the field, right?