Fantasy Football Projections Week 3: Slumping Stars Who Will Heat Up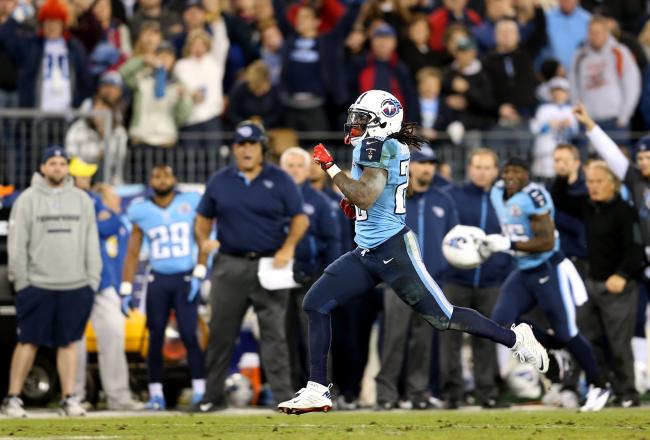 Andy Lyons/Getty Images
It's only a matter of time before these fantasy football forces turn the corner.
Some impatient owners are already tip-toeing on the ledge after their premium picks have failed to deliver a proper return on investment. Football certainly offers a vindictively small sample size, but 88 percent of the NFL season remains unseen.
As the season progresses and the schedule offers a peace treaty, these big-name draws will remind owners why they spent top choices on them.
Don't be that manager who benches or sells low on your second-round pick in Week 3. Everything will be just fine for these guys this weekend.
Cam Newton (vs. New York Giants)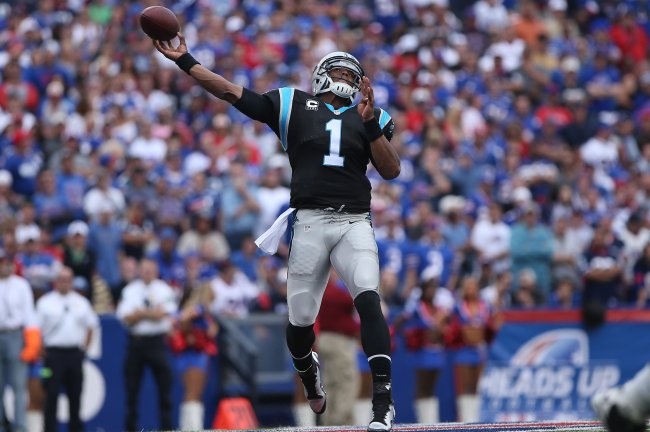 Tom Szczerbowski/Getty Images
To be fair, this is why everyone cautioned patience at quarterback.
While Michael Vick, Philip Rivers and EJ Manuel have started the season en fuego, Cam Newton has registered 354 passing yards, three touchdowns and one interception. That would be great for one game, but those numbers are through two weeks.
The linebacker-sized quarterback has derived major fantasy value from his 22 rushing scores through two seasons, but he has yet to find the end zone with his legs this year. Luckily for Newton, the Giants are a good cure for these woes.
The Panthers will have to pass frequently to keep up with a dynamic offense that has tossed its running game in the wastebasket. New York's pass rush has been nonexistent, causing the secondary to succumb to a 71.7 opposing completion percentage.
Last season's results would disprove all of this, and Newton gifted three interceptions in a 36-7 Week 3 blowout. The Giants went on to surrender the second-most passing yards that season, so don't fret that head-to-head matchup too much.
In Week 1 the G-Men allowed 263 passing yards and two touchdowns to Tony Romo. In Week 2 Peyton Manning efficiently threw for 307 yards and two touchdowns as well. Look for Newton to have a bounce-back performance.
Projection: 275 passing yards, 2 passing TDs, 1 interception, 40 rushing yards, 1 rushing TD
Chris Johnson (vs. San Diego Chargers)
Let's give up on Chris Johnson after a slow start. That's never backfired on anyone.
How many rushing yards will Chris Johnson earn this weekend?
His current shortcomings are nothing compared to last season's snail-like start, when Johnson gained 45 rushing yards through the first three weeks, causing many furious fantasy owners to bench their star back.
He ran for 141 yards the next week.
Johnson's volume of touches is the only thing saving CJ not-quite 2K from further humiliation. He's averaged a bleak 3.3 yards per carry, but he has gained 166 rushing yards with two 25-carry games.
This vanilla, rush-first offense in Tennessee is not helping the back as much as you think. Jake Locker has enabled Johnson to corral one catch for one yard so far.
But in Johnson's defense, the Pittsburgh Steelers and Houston Texans are two of the league's best at containing the run. The Chargers, on the other hand, have allowed 4.7 yards per carry and 100 rushing yards or more in each game. Look for Johnson to make more of his ample touches this weekend.
Projection: 27 carries, 118 rushing yards, 1 TD
Larry Fitzgerald (at New Orleans Saints)
Larry Fitzgerald catches eight passes for 80 yards and two touchdowns during his first game with Carson Palmer: He's finally free!
Fitzgerald proceeds to register two receptions for 33 yards the following week: Everybody panic!
His no-show performance against the Detroit Lions stems past the typical excuse of wide receivers not always getting a chance to touch the ball. Fitzgerald is battling a hamstring injury that prevented him from finishing the game last weekend
According to Fox Sports' Craig Morgan, the star wideout did not practice on Thursday.
Official #AzCardinals injury report: WR Larry Fitzgerald (hammy), RB Rashard Mendenhall (toe), LB Kevin Minter (hammy) DNP.

— Craig Morgan (@cmorganfoxaz) September 19, 2013
Until someone says he's out, don't bet against Fitzgerald, who has not missed a game since 2007. The veteran has only missed four games in nine years, and he's uninterested in adding another DNP to his resume.
Kent Somers of AZ Central Sports said the All-Pro is itching to get back on the field, but head coach Bruce Arians is smartly taking the cautious rout to save him for Sunday.
"[Fitzgerald] wants to practice," Arians said. "I'm not letting him."
It'd be a shame if Fitzgerald can't play; the Cardinals will have to pass often to keep up with the Saints at the Superdome. A year removed from possessing the league's worst defense, New Orleans will let opponents transform potential blowouts into shootouts.
Keep Fitzgerald in your lineup unless someone lists him as unavailable.
Projection: 9 catches, 115 yards, 1 TD
This article is
What is the duplicate article?
Why is this article offensive?
Where is this article plagiarized from?
Why is this article poorly edited?