Champions League FAIL Power Rankings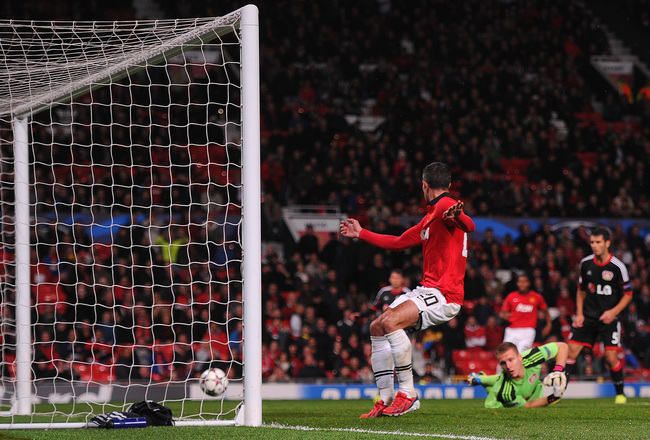 Michael Regan/Getty Images
The opening round of Champions League matches provided plenty of talking points. Goal-starved Premier League fans were treated to 30 goals on Tuesday evening—a new record for opening night—and a further 23 on Wednesday.
There were also strong, if a little lop-sided, outings from Real Madrid, PSG and Bayern Munich.
But let's not dwell on the positives! It's time to look at the biggest fails of the Champions League so far...
10. Jurgen Klopp's Angry Face
Of all the managers in world football, Jurgen Klopp seems like he would be the most fun at a bar. He's affable, he has little ego and he's always pulling hilarious faces.
However, when the fourth official failed to let the during the 2-1 loss to Napoli (more on that shortly), the German coach completely lost his cool with the fourth official, and he proceeded to pull one of the most terrifying faces humanly possible.
He was sent to the stands for his outburst and later apologised on the German TV station ZDF (via Huffington Post), saying, "I made myself look like a monkey out there."
We've never seen a monkey that angry.
9. Roman Wiedenfeller's Red Card
Not long after manager Jurgen Klopp as sent off for flying into a Teutonic rage, goalkeeper Roman Wiedenfeller's joined him with an early dismissal for handball.
The sending off was clearly warranted, as replays show him handling the ball several yards outside of his area.
8. Mitchell Langerak's Chippy Performance
The triumvirate of Borussia Dortmund's fail was completed by reserve goalkeeper Mitchell Langerak, who made an unexpected Champions League debut when Roman Wiedenfeller was dismissed.
In the 67th minute, Langerak was unable to get a hand to Lorenzo Insigne's superb free kick, but he did manage to smash his mouth into the left goal post.
Despite chipping his front two teeth, the BvB shot stopper was able to continue and share the fruit of his fail on Instagram later in the evening.
7. Galatasaray's Defence
The last time Galatasaray met Real Madrid in Istanbul—in the quarterfinal stage of the 2012/13 competition—The Lions pulled off a 3-2 victory.
Fast forward five months, and they had their behinds handed to them in a 6-1 rout, thanks in no small part to a Cristiano Ronaldo hat-trick.
The defeat was one of a number in this round that suggests a growing disparity between the very best teams in Europe and the rest, but for a club the size of Gala to concede six goals at this level—particularly after starting so brightly—is nothing short of a fail.
6. Chelsea's Poor Start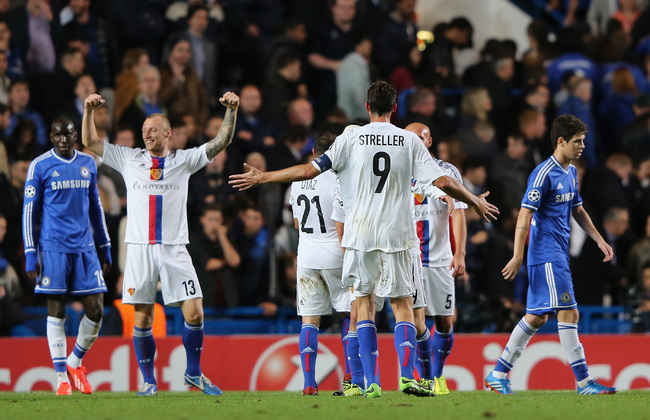 Ian Walton/Getty Images
To quote The Guardian's Pun-master General James Richardson during Thursday's Football Weekly Extra podcast, "Chelsea's evening was like a margarita pizza: flat, finished with Basel on top, then chewed up by the Roman who provided the dough."
Samuel Eto'o played a stinker, Fernando Torres didn't even make the squad and fan favourite Juan Mata was only an afterthought. All of this led to a 2-1 defeat and Chelsea's worst start to a season in a decade on the sixth anniversary of the Rosenborg match that cost Mou his place on the Stamford Bridge throne.
Anyone game for starting a #MourinhoOut hashtag? Maybe a #BringBackBenitez?
5. Chelsea's Mobile App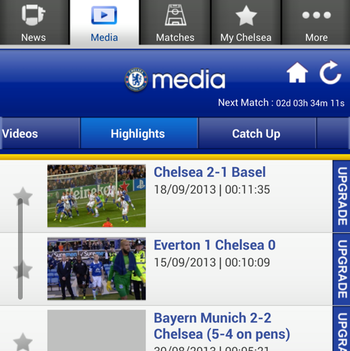 The only thing failing harder than Chelsea in south west London on Wednesday evening was their mobile app, which attempted some revisionist history on the scoreline.
4. Juventus' Slow Start
Juventus were tipped as a dark horse for this Champions League campaign. They're the only one of the top eight sides not to have a new manager, and they are in good domestic form.
When all of the other favourites were racking up big wins, The Old Lady got off to a slow start, managing only a 1-1 draw against the relative minnows of Copenhagen.
They failed to capitalise on their chances, coming out with the same scoreline they suffered at the same stadium against Nordsjælland in the group stage last year.
But don't write Antonio Conte's men off just yet, as they drew their first three group games last season and still managed to top the group.
3. Wayne Rooney's Open-Goal Miss
Wayne Rooney had an excellent night on Tuesday, scoring his 199th and 200th Manchester United goals in the 4-2 victory over Bayer Leverkusen, which also made him the highest scoring Englishman in Champions League history.
His sharp performance, however, was let down when he rounded the Bayer keeper and managed to miss an open goal. Robin van Persie, standing in the open goal, must have been wondering why the English star didn't look up and make a pass rather than shoot at the relatively tight angle.
2. Robin Van Persie's Open-Goal Miss
Rooney's open-goal error was only made to look better by Robin van Persie's epic miss from two yards out late in the game.
He may have scored a lovely goal earlier in the match, but all of RVP's good work was undone by this blunder.
1. Sergio Ramos' Sharp Elbows
Iker Casillas must have done something to make the universe turn on him.
After being relegated from the Real Madrid No. 1 spot by Jose Mourinho, new manager Carlo Ancelotti has continued to keep faith in Diego Lopez, only giving the legendary keeper a start in Champions League matches this season.
Just 14 minutes into his first competitive appearance in 238 days, Casillas was forced to leave the field after picking up a rib injury...from the elbow of Sergio Ramos.
The defender claims the noise in Galatasaray's stadium prevented him from hearing the goalkeeper calling for the ball, which led to the collision.
Thankfully, the two teammates were able to see the funny side of this unfortunate fail.
Keep Reading