Best Arsenal Chants and Banners for Mesut Ozil so Far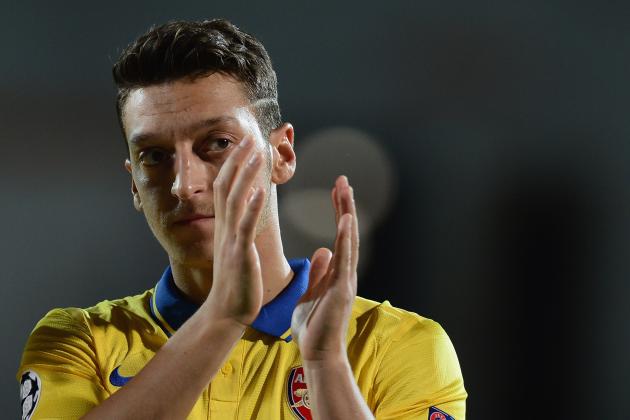 Jamie McDonald/Getty Images

Arsenal fans have celebrated the arrival of Mesut Ozil like no signing in the club's recent history.
In bringing the German international to the Emirates Stadium, the Gunners have shattered both their transfer record and any misconceptions about the level of their ambition. It's unsurprising that the Arsenal faithful have sought to give this momentous signing such a warm welcome.
On Sunday, Ozil will make his home debut against Stoke. Prior to the match, the Arsenal fans will engage in a huge flashmob. Every supporter with an Ozil shirt has been invited to assemble outside the ground for a huge group photograph. It will be a fitting way to greet their new star.
However, the innovative Arsenal supporters have already come up with a number of ingenious banners and songs to salute Ozil.
Go to the next slide to see how Gunners fans are making Ozil feel right at home in North London.
Begin Slideshow

»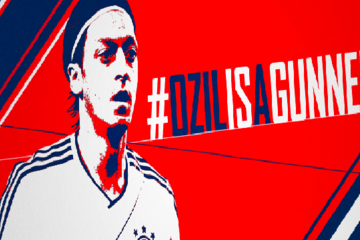 Arsenal are known for announcing signings with a minimum of fuss.
However, when it came to unveiling Mesut Ozil, Arsenal pulled out all the stops. A blockbuster arrival required a true showbiz introduction. Ozil was granted a press conference, photo shoots and even this specially designed graphic.
The slogan proudly proclaimed "Ozil is a Gunner." Arsenal fans could be forgiven for pinching themselves.
Youtube entrepreneur Joe Weller welcomed Mesut Ozil to Arsenal with this rap.
Wearing a huge pair of eyes to emulate Ozil's distinctively orbicular look, Weller raps about his move to join the Gunners, telling Arsenal fans "I'm here to save you!"
Be warned: The language is nearly as colourful as that luminescent yellow kit.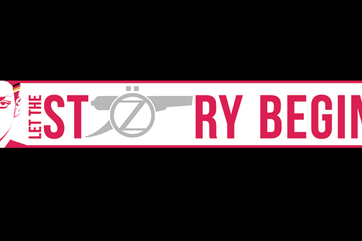 Shortly after Mesut Ozil's move to Arsenal was announced, the club's official website launched a competition to win a signed Ozil shirt. The entry criteria was simple—to design a banner celebrating the German's arrival in London.
Twitter user @Lagvilava7's elegant effort didn't ultimately win the prize, but still deserves recognition. The umlaut from Ozil's name is cleverly transplanted into the word story, while the colours of the German flag are shaved into Ozil's distinctive hairstyle.

The banner reads, "Let the story begin."
This Sunday, Arsenal fans will welcome in a new chapter in the history of the Emirates Stadium—one in which Ozil is the central protagonist.
During Mesut Ozil's debut against Sunderland, Arsenal fans launched into song, adapting the lyrics of the classic chant "One Nil to the Arsenal!" to reflect Ozil's recent acquisition.
The suitability of the song was increased by the fact that Ozil had just created Arsenal's opener, making the score 1-0 to the Gunners!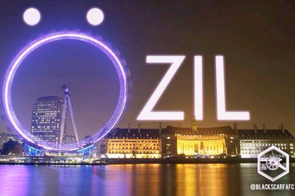 Mesut Ozil is almost as known for his distinctive eyes as his balletic playing style. Perhaps it's those enormous globes that allow him to spot the runs of his team-mates so early.
Arsenal fan group Black Scarf Movement designed this banner containing the city's most iconic eye: The London Eye.
This banner effectively welcomes Ozil to his new surroundings. Arsenal fans will hope he grows to love the city and its many extraordinary sights, most of which can be viewed from atop this ferris wheel.
This banner by Twitter user @Mattinho_ ultimately won the Arsenal.com competition to win a signed Mesut Ozil shirt.
It casts Arsenal's three German internationals—Lukas Podolski, Mesut Ozil and Per Mertesacker—as the fairytale archetypes of The Prince, The Wizard and The Giant.
When Arsenal fans finally saw Ozil in action, they could be forgiven for believing they were in a fantasy world.
Have you come up with any great chants for Mesut Ozil? Let us know below.