NHL Teams with Most Reasons to Worry During 2013 Training Camps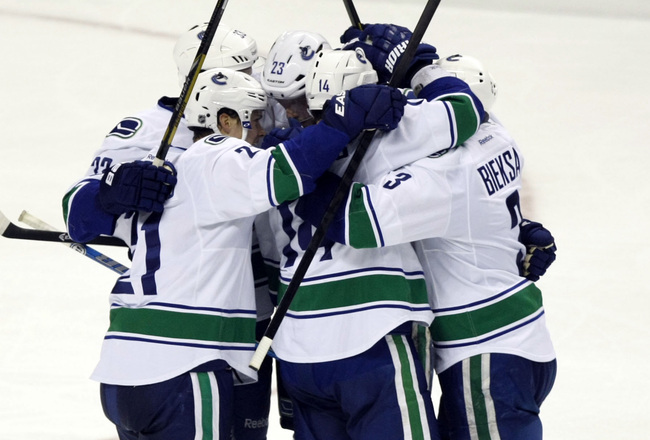 Kelley L Cox-USA TODAY Sports
All NHL teams come to training camp to work out their problems and prepare for the regular season.
Even the best teams have concerns. However, teams like the Chicago Blackhawks, Boston Bruins, Los Angeles Kings and Pittsburgh Penguins may have one or two manageable issues.
For that matter, the Calgary Flames don't have a lot of problems. They are not a good team and they have started the rebuilding process, so they don't have to fix things in a hurry. Their expectations are quite low for the 2013-14 season.
In this piece we look at teams that are trying to correct multiple issues in an effort to keep their season on track.
Buffalo Sabres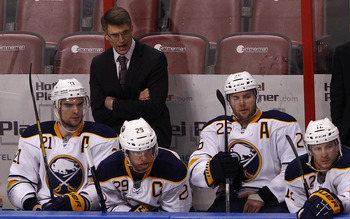 Robert Mayer-USA TODAY Sports
The Buffalo Sabres are in one of the toughest divisions in the NHL. They finished tied for 11th in the Eastern Conference last year and missed the playoffs for the second year in a row.
Head coach Ron Rolston will try to lead the team back to the postseason in his first full year, but he has a boatload of issues that could hold his team back.
Start off with Ryan Miller in goal. He was not on top of his game last year as he gave up 2.81 goals per game and had a .915 save percentage. That's a far cry from the 2009-10 season when he won the Vezina Trophy and nearly led the U.S. Olympic team to the gold medal in Vancouver. Can Miller play to that level again, and does he want to remain in Buffalo?
Big defenseman Tyler Myers is supposed to be the Sabres' version of Zdeno Chara. They expect him to erase teammates' mistakes, block shots and to perform in a dominant manner. He has not come close to that level.
Will the forwards provide enough scoring? Thomas Vanek could score 30-plus goals while Tyler Ennis and Drew Stafford could contribute as well. But who is going to step up and provide the secondary scoring? The Sabres were one of the most inconsistent teams in the league last year, and they did not add any proven scorers in the offseason.
Carolina Hurricanes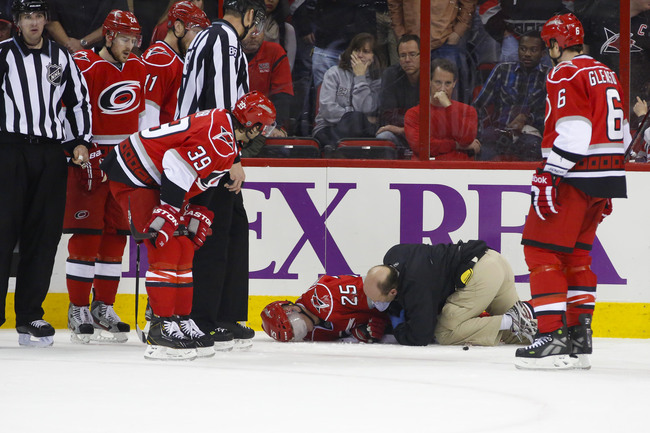 Joni Pitkanen will not play this season due to a broken heel bone.
James Guillory-USA TODAY Sports
The Carolina Hurricanes endured a difficult season in 2013 that went off the rails when goaltender Cam Ward (knee) got injured and the team did not have an adequate backup.
The Hurricanes believe they addressed that need when they signed Anton Khudobin away from the Boston Bruins. That appeared to be one of the key moves that would have allowed the Hurricanes to become a more competitive team this year.
But when the Hurricanes got the news that Joni Pitkanen would miss the season, that threw the entire team into a panic mode. Pitkanen is the best defenseman on the team, and general manager Jim Rutherford is going to have to react to his loss.
So instead of having a decent defensive team, the Hurricanes are scrambling. They need Justin Faulk to become the No. 1 defenseman. They also need Andrej Sekera, Tim Gleason, Jay Harrison and Ryan Murphy to step up on the blue line as well.
The injury also impacts the forwards, who are going to have to increase their defensive efforts. This puts a huge burden on head coach Kirk Muller, who is going to have to make sure that his players do more defensively without giving up their offense.
Dallas Stars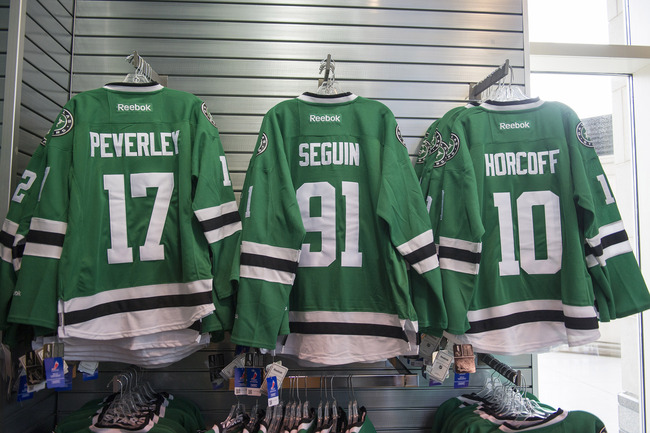 Jerome Miron-USA TODAY Sports
The Stars have not been to the playoffs since the 2007-08 season. But unlike the Calgary Flames, the Stars are not attempting to build from the bottom up. They want to get back to the playoffs this year.
The Stars have a new general manager in Jim Nill and a new head coach in Lindy Ruff.
Nill served a long apprenticeship with the Detroit Red Wings and is thought of as one of the brightest minds in the league.
Ruff coached the Buffalo Sabres for 15 seasons. During his early years in Buffalo, he was considered one of the best minds in the game. But in his later years when the Sabres struggled, players stopped listening to Ruff.
The Stars have changed their personnel dramatically. They have brought in Tyler Seguin and Rich Peverley from the Boston Bruins and Shawn Horcoff from the Edmonton Oilers. All three could play center for the Stars. Seguin will have to demonstrate discipline and commitment. Peverley will have to show he is healthy (heart) and can still play consistently. Horcoff will have to show he will bring it every night.
Additionally, the Stars signed defenseman Sergei Gonchar. While he can fire the puck from the point and direct the power play, he appears to have lost more than a step.
Edmonton Oilers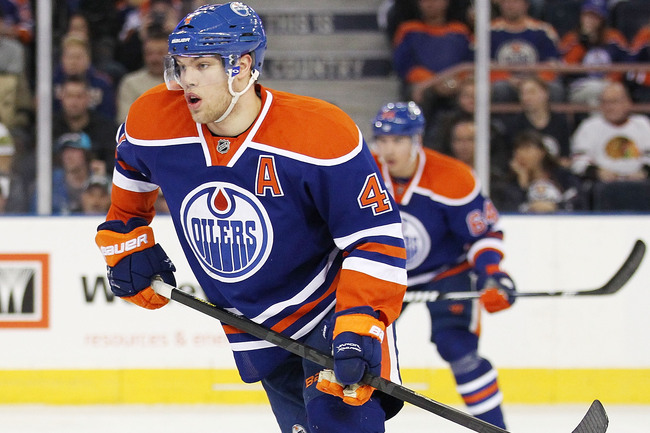 Perry Nelson/Getty Images
The Edmonton Oilers are no longer satisfied to be that team that everyone looks at and gushes over all the young talent.
General manager Craig MacTavish knows the Oilers have youngsters like Taylor Hall, Jordan Eberle, Ryan Nugent-Hopkins (shoulder) and Nail Yakupov. It's not enough to be impressive.
Instead, those players and the rest of the Oilers have to learn to play like a team. One of the players who should help with that is former Boston Bruins defenseman Andrew Ference, who figures to play in the top defensive pairing. The Oilers expect Ference, who went to the Stanley Cup Final two of the last three years (and was victorious once), to bring leadership to the team's young crew of defensemen.
Finally, Devan Dubnyk is the team's top goalie. He has had some brilliant moments and some awful ones. Can he give the Oilers solid goaltending night in and night out? If he can't, can Jason LaBarbera perform at a high level?
Patience has worn thin in Edmonton. It's time for this team to play up to expectations.
Nashville Predators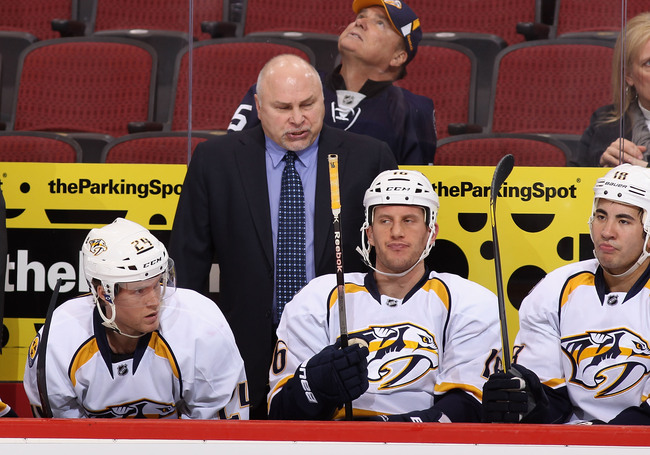 Christian Petersen/Getty Images
The Nashville Predators were in a state of shock for most of the 2013 season. When they lost Ryan Suter to the Minnesota Wild to free agency in 2012 and general manager David Poile reacted with a "woe is me" attitude, the Predators did not play with their requisite pluck.
The Predators came to camp this year determined to get back their old attitude. They may not have Suter, but they still have Shea Weber along with Kevin Klein and Roman Josi on the blue line. Weber is a legitimate Norris Trophy contender, while Klein and Josi are tough and skilled.
In addition to regaining their junkyard dog attitude, the Predators have a problem putting the puck in the net. Last year, they scored 2.27 goals per game, and that left them in a tie for last in scoring with the moribund Florida Panthers.
The Preds don't appear to have a lot of offensive talent, so head coach Barry Trotz is going to have to scramble to find line combinations that can score goals and allow goalie Pekka Rinne to steal games for them.
New Jersey Devils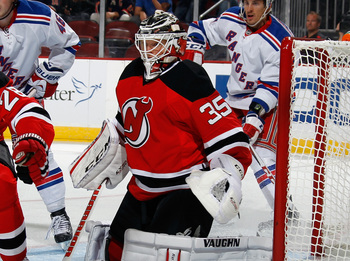 Bruce Bennett/Getty Images
The New Jersey Devils failed to make the playoffs for the second time in three years after making the postseason 13 straight times.
The team appears to be at a crossroads. While general manager Lou Lamoriello has been a guru when it comes to putting a winning and tough team on the ice, it has been getting more difficult in recent years.
In the offseason, Lamoriello made the bold move of adding goalie Cory Schneider. He knows that Martin Brodeur is not the goalie he once was, and he wants to be prepared for the day that Brodeur retires. But bringing in a top-level goalie in his prime can also be seen as forcing Brodeur's hand.
The Devils also lost a good chunk of offense when Ilya Kovalchuk decided to return to Russia and play in the KHL. David Clarkson left New Jersey to sign a huge free-agent deal with the Toronto Maple Leafs.
While the Devils have new ownership and no longer have the debt issues that impacted their ability to sign players, they have a lot to overcome if they are going to get back to the postseason this year.
New York Islanders
Andy Marlin/Getty Images
Just because the New York Islanders made the playoffs last year does not mean they have turned things around and are a lock to get there again.
They have one of the game's rising stars in John Tavares. He is an exciting player who makes those around him better. He's got intelligence on the ice, he rises to the moment and he has magical hands.
Offense is not the issue for the Islanders. Defense is a big problem, and that was exacerbated when Mark Streit wouldn't sign an extension and was traded to the Flyers after the season. He quickly signed with Philadelphia, a debilitating psychological move for his former teammates as well as a big loss on the ice.
The Islanders believe Travis Hamonic can take Streit's spot and become a dependable No. 1 defenseman, but he's not there yet.
Then there's Evgeni Nabokov in goal. The Islanders re-signed him in the offseason to a one-year, $3.25 million deal, and the big question is why? He did a decent job in the regular season, but he was not good enough in the postseason (4.44 goals-against average and .844 save percentage).
It will be very tough for the Islanders to get back to the playoffs with the questionable defense and shaky goaltending they are likely to have this year.
Vancouver Canucks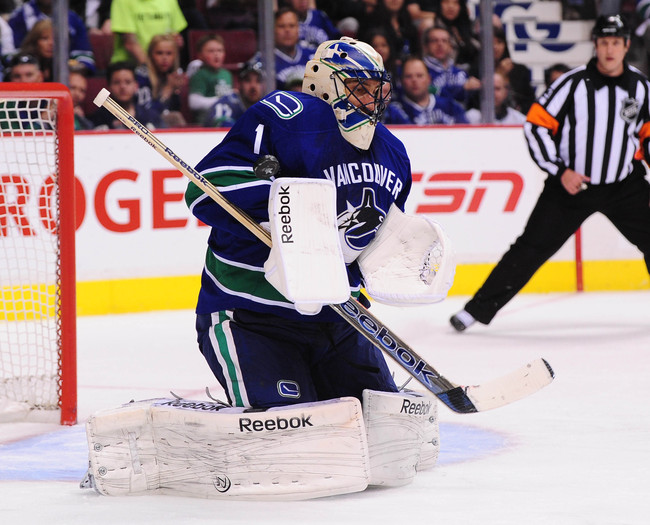 Anne-Marie Sorvin-USA TODAY Spor
The Vancouver Canucks are clearly in a transition year. They have been one of the best teams in the Western Conference since 2008-09, but do they have enough to remain in contention this year?
The team's goaltending controversy played out in the strangest way, with the team shipping Cory Schneider to New Jersey and the Canucks turning once again to Roberto Luongo.
At the end of last season, Luongo was sure he was going to become and ex-Canuck, and seemed to divorce himself from the team in his mind. Now he must reboot and somehow try to rework his relationship with the team—and they must do the same with him.
Then there's the matter of the new coach. Demanding John Tortorella was brought into effect a culture change because owner Francesco Aquilini thinks his team is too soft.
Tortorella will make that happen, but how will Daniel and Henrik Sedin react to Tortorella? It would seem to be a very bad marriage.
It doesn't seem likely that many of the veteran Canucks will enjoy playing for Tortorella. They don't have to like him, but they do have to play hard for him.
It will be a can't-miss soap opera in British Columbia this winter, and it doesn't seem likely to end well.
Keep Reading