The oddsmakers always seem to catch fans off guard, and they did it once again with the NFL spreads for Week 3.
Based on preseason expectations, a number of favorites this week are surprising. Even after two weeks of action, a few of the lines still are interesting.
These teams might struggle to live up to expectations this week but should at least feel confident coming into their upcoming games.
Carolina Panthers (-1) vs. New York Giants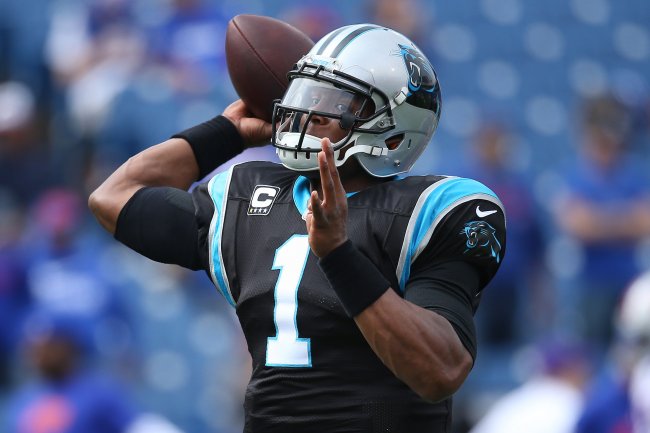 Tom Szczerbowski/Getty Images
While Carolina has two narrow losses to start the year, it is hard to say that the team has been playing well. The offense could not get going against the Seattle Seahawks, and then the defense could not contain the Buffalo Bills.
Going against a talented New York Giants squad that has been moving the ball successfully through the air, Carolina will face a challenge in its next game.
On the other hand, New York has struggled to hold onto the football, with 10 turnovers in two games. The coaching staff also does not trust David Wilson as a running back, and the team has been unable to balance out the offense on the ground.
Still, Carolina is much better than it has showed so far and should be favored in this matchup.
Miami Dolphins (-2.5) vs. Atlanta Falcons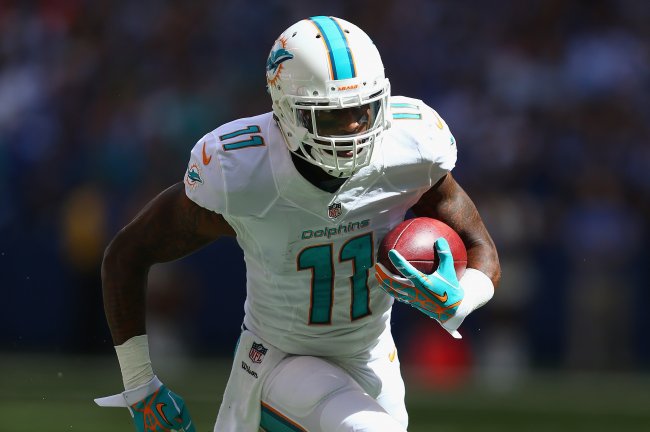 Andy Lyons/Getty Images
Despite starting the year with a 2-0 record, the Dolphins still have a lot to prove in order to be taken seriously this season.
The squad defeated the Cleveland Browns and Indianapolis Colts, two teams that struggle to defend the pass. This allowed Ryan Tannehill to get out to a strong start, finding receivers Mike Wallace and Brian Hartline often.
While the Atlanta Falcons are not much better defensively, they have the ability to outscore Miami with their great offense.
Even with injuries to Steven Jackson and Roddy White, Atlanta has enough talent with Matt Ryan, Julio Jones and others to run up the score in this game. Playing in Miami will not change the fact that the Falcons will come away with a victory.
New York Jets (-2.5) vs. Buffalo Bills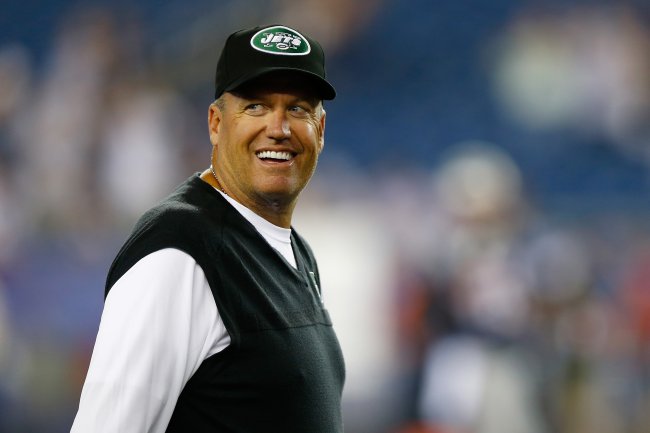 Jared Wickerham/Getty Images
Coming into the year, few could have predicted the Jets would be favored in any game during the season. The squad struggled down the stretch last year and did little to improve in the offseason.
While Geno Smith has looked good at times as the starting quarterback, he still is a work in progress and has a long way to go before being an above-average player at the position.
On the other hand, E.J. Manuel has shown a lot more potential than Smith in his two games. He has a high completion percentage and has made good decisions to this point.
Additionally, the Bills have more to offer on the offensive end, including C.J. Spiller, Fred Jackson and Stevie Johnson. These players will help the Bills come through with their second win of the year over the favored Jets.
Full NFL Week 3 Lines

| | | | |
| --- | --- | --- | --- |
| Favorite | Underdog | Spread | Location |
| Philadelphia Eagles | Kansas City Chiefs | 3 | Philadelphia |
| Tennessee Titans | San Diego Chargers | 3 | Tennessee |
| Minnesota Vikings | Cleveland Browns | 6 | Minnesota |
| New England Patriots | Tampa Bay Buccaneers | 7 | New England |
| Houston Texans | Baltimore Ravens | 2.5 | Baltimore |
| Dallas Cowboys | St. Louis Rams | 4 | Dallas |
| New Orleans Saints | Arizona Cardinals | 7 | New Orleans |
| Washington Redskins | Detroit Lions | 2.5 | Washington |
| Green Bay Packers | Cincinnati Bengals | 2.5 | Cincinnati |
| Carolina Panthers | New York Giants | 1 | Carolina |
| Miami Dolphins | Atlanta Falcons | 2.5 | Miami |
| San Francisco 49ers | Indianapolis Colts | 10 | San Francisco 49ers |
| Seattle Seahawks | Jacksonville Jaguars | 19.5 | Seattle |
| New York Jets | Buffalo Bills | 2.5 | New York |
| Chicago Bears | Pittsburgh Steelers | 2.5 | Pittsburgh |
| Denver Broncos | Oakland Raiders | 15 | Denver |
Spread info courtesy of Vegas Insider
Follow Rob Goldberg on Twitter for the latest breaking news and analysis.