Week 3 NFL Picks: Teams That Will Beat Early Lines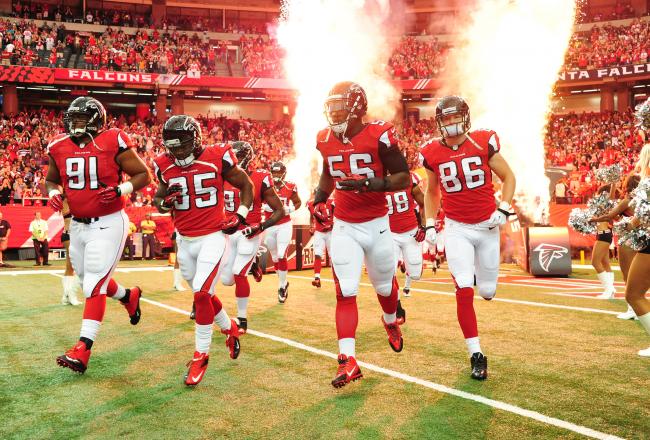 Scott Cunningham/Getty Images
The early lines are out, and the Atlanta Falcons are one of the NFL teams that will beat the line in Week 3.
The first two weeks of the 2013 NFL season have featured more close games than ever before. There have been 22 games decided by seven points or fewer, which is the most ever.
Heavy favorites have struggled to beat the underdogs, so no line should be overlooked. After losing to the Oakland Raiders last week, the Jacksonville Jaguars enter the week as 19-point underdogs on the road against Seattle.
Below are the lines for each games followed by teams sure to beat the odds, with odds courtesy of Covers on Sept. 18 at 2 p.m.
2013 NFL Schedule-Week 3, lines per Covers

| | | | | |
| --- | --- | --- | --- | --- |
| Date | Time (ET) | Away | Home | Prediction |
| 9/19 | 8:25 p.m. | Kansas City Chiefs | Philadelphia Eagles (-3) | Eagles |
| 9/22 | 1:00 p.m. | Houston Texans (-2.5) | Baltimore Ravens | Texans |
| 9/22 | 1:00 p.m. | New York Giants | Carolina Panthers (-1) | Giants |
| 9/22 | 1:00 p.m. | Detroit Lions | Washington Redskins (-2.5) | Lions |
| 9/22 | 1:00 p.m. | San Diego Chargers | Tennessee Titans (-3) | Chargers |
| 9/22 | 1:00 p.m. | Arizona Cardinals | New Orleans Saints (-7) | Saints |
| 9/22 | 1:00 p.m. | Tampa Bay Buccaneers | New England Patriots (-7) | Patriots |
| 9/22 | 1:00 p.m. | Green Bay Packers (-2.5) | Cincinnati Bengals | Packers |
| 9/22 | 1:00 p.m. | St. Louis Rams | Dallas Cowboys (-4) | Cowboys |
| 9/22 | 1:00 p.m. | Cleveland Browns | Minnesota Vikings (-5.5) | Vikings |
| 9/22 | 4:05 p.m. | Atlanta Falcons | Miami Dolphins (-3) | Falcons |
| 9/22 | 4:25 p.m. | Buffalo Bills | New York Jets (-2.5) | Bills |
| 9/22 | 4:25 p.m. | Indianapolis Colts | San Francisco 49ers (-10) | 49ers |
| 9/22 | 4:25 p.m. | Jacksonville Jaguars | Seattle Seahawks (-19) | Seahawks |
| 9/22 | 8:30 p.m. | Chicago Bears (-2.5) | Pittsburgh Steelers | Bears |
| 9/23 | 8:40 p.m. | Oakland Raiders | Denver Broncos (-14.5) | Broncos |
Kyle Newport
New York Giants (+1) at Carolina Panthers
Wesley Hitt/Getty Images
The New York Giants are 0-2 this season, but they have lost to tough teams. They lost at Dallas by five points in Week 1, mainly because they turned the ball over six times. Last week Eli Manning lost to his older brother and the Denver Broncos. Three interceptions in the second half doomed New York in that matchup.
Now the Giants will go face a team that has lost two games by a total of six points.
Manning has the arm to beat any team, and he leads the league in passing yards. He has thrown for 812 yards and five touchdown in two games, but he will need to take care of the ball. Seven interceptions in two games have cost his team dearly.
Victor Cruz and Hakeem Nicks have been dynamic playmakers at receiver. Cruz has 236 receiving yards with three scores on 13 receptions, and Nicks has added 197 yards on nine receptions.
The defense has been put in tough spots repeatedly, but it hasn't been as bad as one might think when looking at the scores.
Cam Newton has been held in check through two weeks, and the Giants have a defense that can give him issues. Manning will get his first victory of the season as he tries to turn the team's season around.
Detroit Lions (+2.5) at Washington Redskins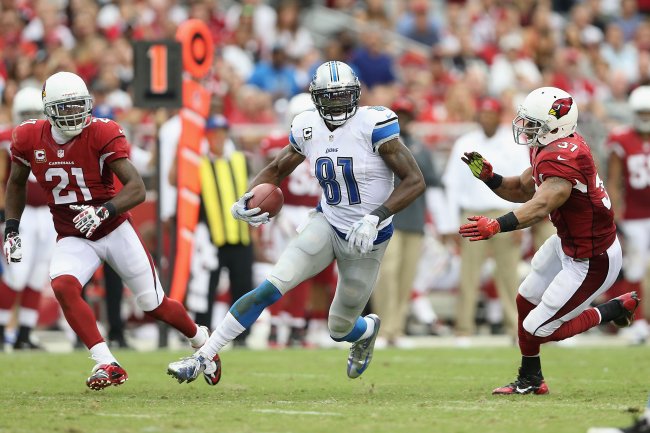 Christian Petersen/Getty Images
Robert Griffin III has looked rusty in the first two games, and the defense has been terrible. Washington has gone down early in both games. It trailed 33-7 early in the third quarter against Philadelphia and 31-0 in the third against Green Bay. The offense has yet to score in the first half of a game.
The second-year quarterback has put up strong numbers in the second half both weeks, but his team has been way out of it by the time he gets into a rhythm. Both opponents that Washington has faced have had strong offenses, which is a strength of Detroit's.
Whether or not Reggie Bush plays for the Lions, Matthew Stafford has the talent to pick apart Washington's secondary. The Redskins have allowed 511.5 total yards and 35.5 points per game.
Stafford has thrown for 635 yards and four touchdowns with a single interception. Bush was a big part of the running and passing games, but don't forget about Calvin Johnson. The NFL's best receiver has 153 yards and two touchdowns in 2013.
Detroit's offense has the explosiveness to hurt Washington early. Teams have been able to take advantage of Washington's defense early and coasted through the second half.
Atlanta Falcons (+3) at Miami Dolphins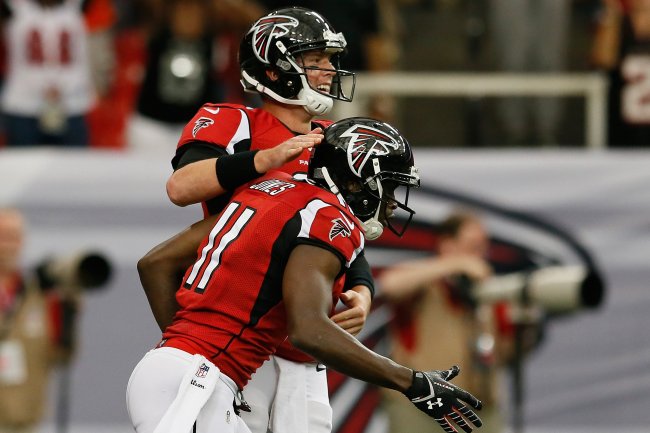 Kevin C. Cox/Getty Images
After finishing with the NFC's top record a season ago, the Atlanta Falcons are underdogs to one of the league's surprise teams. The Dolphins are 2-0 this season and enter Week 3 as favorites against a tough team.
The Falcons lost a tough opener in New Orleans before dominating St. Louis last week. The Rams were able to mount a comeback but fell short.
Running back Steven Jackson won't play in this game, and receiver Roddy White is banged up, which could be why the Falcons are underdogs early in the week.
However, quarterback Matt Ryan has been able to use Julio Jones effectively. The wideout is second in the NFL with 258 receiving yards and has two touchdowns. Harry Douglas has stepped up and caught eight passes for 136 yards.
Atlanta has so many playmakers on offense that it can get by even without a healthy squad. Miami has won two road games to start the season, but Atlanta will be the toughest opponent that the Dolphins have faced.
*All stats are courtesy of NFL.com
This article is
What is the duplicate article?
Why is this article offensive?
Where is this article plagiarized from?
Why is this article poorly edited?