Ranking the Worst Free-Agent Signings During 2013 NBA Offseason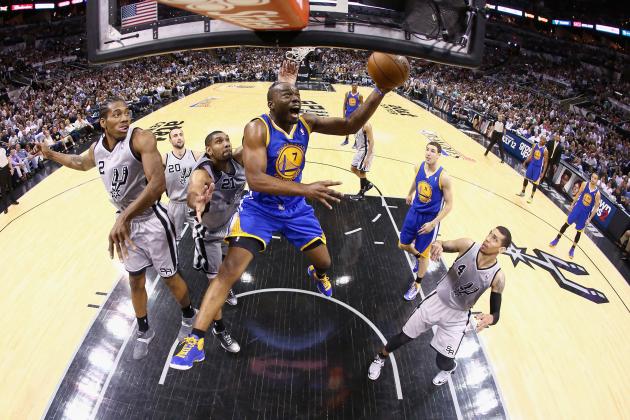 Ronald Martinez/Getty Images

Ranking the worst free-agent signings of the offseason isn't necessarily always an indictment on the player himself.
Sometimes, it's the financial implications and the impact on flexibility that matter the most. Other times, it's about the fit with the current personnel. And every now and then, it's a not-so-perfect storm of all these things coming together.
The following free-agent signings can all be defended to some degree, but some are more damaging than others.
Begin Slideshow

»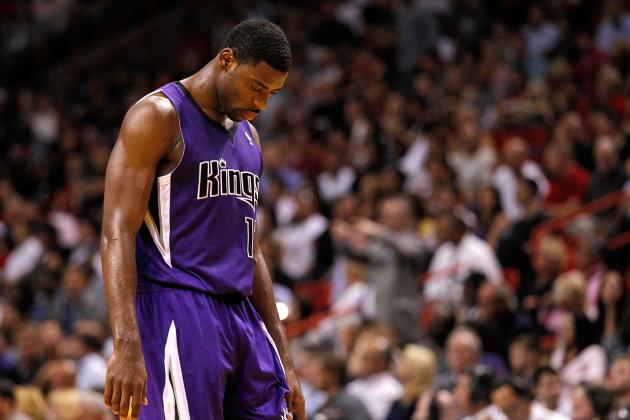 Mike Ehrmann/Getty Images

Contract Details: 4 Years, $44 Million.
Let's get this out of the way: There's a pretty good chance that including Evans on this list will look silly in a few years. I'm a believer in his potential, and a rebound back to his rookie days wouldn't be too surprising.
No one denies that Evans needed a change of scenery, but I don't know how much better things will be in New Orleans.
By trading for Jrue Holiday, the Pelicans added another high-usage guard to their backcourt to go along with Eric Gordon.
While Gordon has shown he can't be relied upon due to his health, it doesn't negate the fact that the Pelicans have over $36 million invested in three players who don't complement each other.
The risk could certainly work out for the Pelicans, but if it doesn't? There's no financial flexibility in the cards until three years down the line, and no assets outside of Anthony Davis who could push the Pelicans into serious contention.
If the pairing doesn't work out and the three-headed backcourt doesn't learn to coexist, this signing could hurt quite a bit.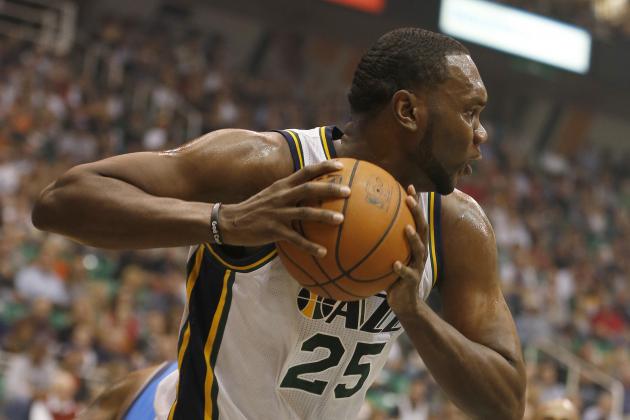 George Frey/Getty Images

Contract Details: 3 Years, $40.5 Million with a player option for the third season.
The Charlotte Bobcats certainly raised a lot of eyebrows when they signed Al Jefferson, and given the current status of the franchise, there's good reason for that.
While you can argue that the Bobcats needed a "star" at any price, someone to help sell tickets and make the team at least respectable, the money could have probably been spent in better places.
It's understandable that Charlotte isn't exactly a premium free-agent destination, but $14 million can buy an awful lot of chances at hitting it big with a young player.
Basically, we know at this point who Jefferson is. He's reached his ceiling. He'll score like none other down on the block, but he also won't defend a lick. Charlotte is paying an awful lot of money to Jefferson to help get a worse pick in the draft and offer virtually no upside.
The Bobcats should have taken a chance somewhere else at getting a bigger return on their investment.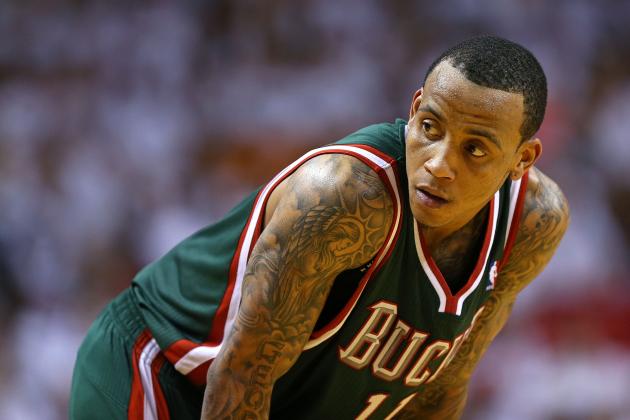 Mike Ehrmann/Getty Images

Contract Details: 3 Years, $25.1 Million with a player option on the third season.
In a vacuum, is Monta Ellis worth roughly $8 million a season? Maybe he's overpaid by one or two million, but Ellis at the mid-level exception ($5.5 million) in a sixth-man role would have plenty of teams lining up for his services.
That's the issue with the Dallas Mavericks signing Ellis.
The Mavs are clearly all-in on riding with Dirk Nowitzki as he gallops towards the sunset, and after striking out again in free agency, Ellis and Jose Calderon were the consolation prizes. It's not that Ellis couldn't be a useful piece for the Mavericks; it's just that his role and salary outweigh his actual production.
Ellis is a capable scorer, but he's also a defenseless guard who won't have the benefit of taking the easy assignment because of Calderon. He's a possession hog who needs the ball in his hands to be effective, and his abysmal outside shooting (28.7 percent from three last year) severely hampers his effectiveness when he's playing off the ball.
The price isn't that far off from being right, but the role and fit are exactly what you'd expect from a last-resort signing.
Ronald Martinez/Getty Images

Contract Details: 4 Years, $25.2 Million with the fourth year non-guaranteed.
Here's another example of a good player just ending up in a shaky fit.
Ideally, the Cleveland Cavaliers would surround Kyrie Irving with spot-up three-point shooters and space the floor to let him do his thing. Instead, the Cavs have a backcourt pairing of Jarrett Jack and Dion Waiters, two guys who like to score on their own and are probably best suited as sixth men.
By signing Jack to a handsome long-term deal, the Cavs have essentially cemented Waiters' role as a starter. While that might be good for 99 percent of players, Waiters' statistical profile and game sure do seem to mesh with guys like J.R. Smith, Jamal Crawford and others. Playing with starters might not be the best way to optimize his performance, and that's a problem.
Despite the fit not making much sense, Jack's impressive durability over his career could come in handy if Kyrie Irving continues to suffer injuries.
At that point, though, Jack would only be slightly mitigating the damage.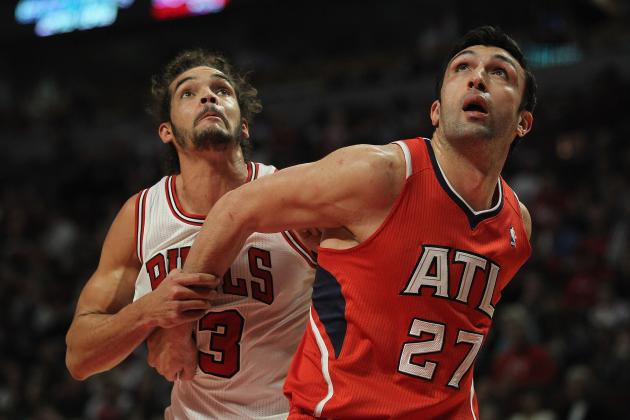 Jonathan Daniel/Getty Images

Contract Details: 3 Years, $15.6 Million.
Zaza Pachulia is what he is. He bangs. He rebounds. He defends. He's a nice player and a good one to have around in a small role.
Pachulia's price tag is probably a little on the high side, but that's not the main beef here. It's more about Pachulia potentially blocking John Henson's path to playing time.
Henson has shown quite a few signs of being a breakout big man next year. He was unquestionably one of the most dominant players in Summer League, but more importantly, his per-36-minute averages last year of 16.5 points, 12.9 boards and 1.8 blocks were simply stellar.
He needs playing time to develop, and you'd hate to see the Milwaukee Bucks and Larry Drew give that time to Pachulia.
Pachulia's signing doesn't have to be a problem, but it could serve as a blockade to Milwaukee finally discovering a way to escape from the clutches of the No. 8 seed.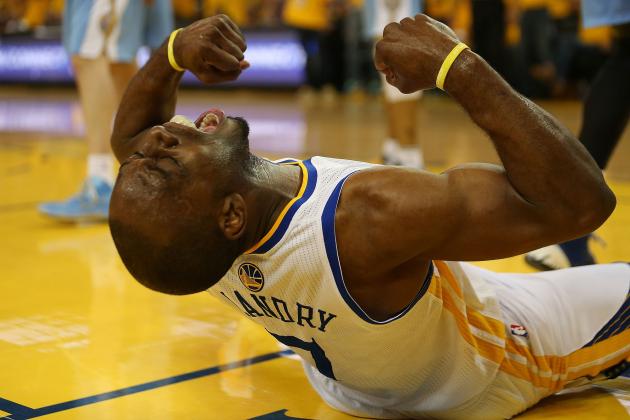 Jed Jacobsohn/Getty Images

Contract Details: 4 Years, $26 Million.
Carl Landry is another nice piece to have around. He's a hard worker, a really good scorer and a tough front-line player who brings it every night.
It's what he's not that creates an issue for the Sacramento Kings.
Landry isn't cheap, he isn't a rim protector and he isn't a good fit with DeMarcus Cousins.
No one would blame the Kings if they weren't planning everything around Cousins realizing his immense potential, but signing Landry won't exactly help Cousins get better.
Cousins just isn't able to anchor a defense whatsoever. His inactivity in the pick-and-roll and his lack of help on penetration have been big reasons why the Kings have been so bad at stopping teams over the last few years.
Add in that the Kings are already paying similar money to a similar player in Jason Thompson, and that Thompson's fit with Cousins has been pretty bad, and you have all the makings of a questionable signing. Landry's talents just won't be complemented well in Sacramento.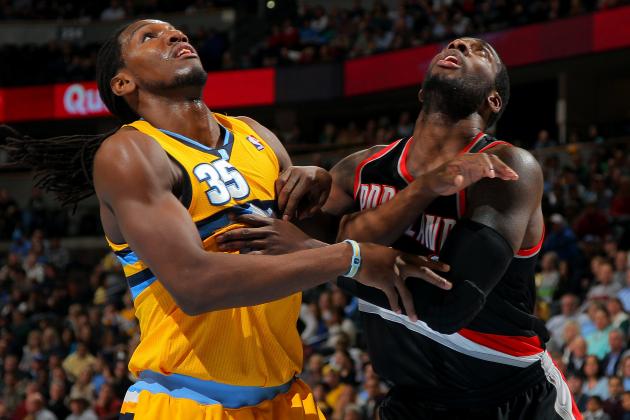 Doug Pensinger/Getty Images

Contract Details: 3 Years, $16 Million.
I've tried to find the reasoning behind every other free-agent signing this season, and I've usually been able to.
That's not the case with J.J. Hickson's deal with the Denver Nuggets.
It's not like the Nuggets didn't have needs after Andre Iguodala bolted to Golden State. But instead of addressing issues elsewhere, the team threw a pretty good-sized payday at Hickson.
Hickson can probably be best described as the poor man's Kenneth Faried, which is a problem since the Nuggets have a perfectly functioning Kenneth Faried already. Hickson is a good rebounder, but defensively he's a disaster. You're asking for trouble on that end playing him any substantial minutes at the 5.
As far as playing him and Faried together? Sort of redundant.
An overrated player with inflated stats who can't defend, doesn't fill a need, and doesn't fit with the personnel? That's the trifecta, and that's your worst signing of the offseason.