ICC Changes to DRS Numbers Don't Make Any Sense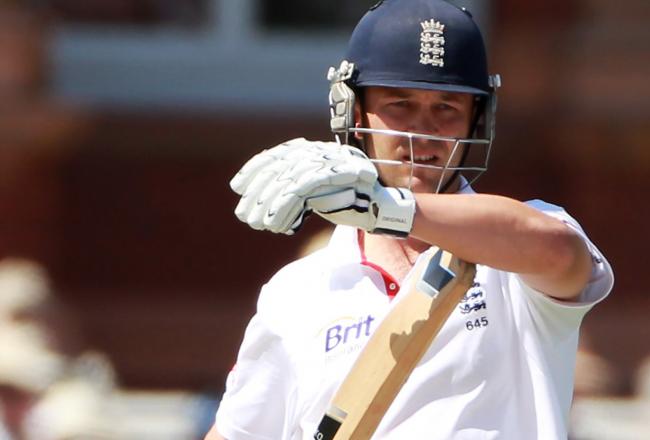 Tom Shaw/Getty Images
Cricket fans were probably expecting a change to the way the Umpire Decision Review System was implemented when the International Cricket Council met in Dubai—but the move to increase reviews will come as a shock.
The ICC wrote after their meeting:
A trial will be conducted whereby a team's referrals will be topped-up to two reviews after 80 overs of an innings. This trial will start from 1 October 2013 in all Test matches in which the DRS is used, with the results being monitored and considered by the Working Group.
So more reviews—more correct decisions?
No.
The issue of DRS came to a head in the recently-concluded Ashes series. These were five Tests where occasionally, away from the issues of technology and officiating, some cricket broke out.
Referrals and umpiring were under the microscope more than ever before—and neither emerged from it well. Even the then-Prime Minister of Australia was moved to comment on it:
I've just sat down to watch the test. That was one of the worst cricket umpiring decisions I have ever seen. KRudd

— Kevin Rudd (@KRuddMP) August 1, 2013
The basic premise of the game is that an on-field umpire will make the decisions. He will step out to the wicket armed with years of experience and a place on the ICC's Elite Umpires Panel. If the decisions are wrong, the problem is here, not further down the review chain.
Giving a side more reviews is effectively a concession that the umpires are making too many mistakes for two challenges an innings to be sufficient. Fix the umpiring, not the system that corrects them.
And if the purpose of DRS in the first place is to "eliminate the howler", a phrase you'll hear many a time during the course of a cricket commentary, what the ICC's trial is saying is that there could well be four of them—every, single innings.
Except, of course, that's not quite true. Because if cricketers only used it when they were sure there had been a grave miscarriage of justice, then DRS would not need a "top up". You retain your review when you challenge correctly.
This encourages more speculative reviewing. More—and this is a laughable concept—tactical reviewing, where teams will try to get an opponent's best player out on a half-chance, rather than any real belief they've been denied a wicket.
And it will slow the game down further. Elsewhere on the ICC's list of decisions is action on slow over-rates:
The CEC also endorsed the umpires' intention to become far stricter on poor over-rates and time wasting and to maximize playing time in conditions where it is safe to do so.
They give time with one hand, and take it away with the other, as we go upstairs for a hopeful review.
Human error is the biggest problem with the DRS—of course human umpires (understandably) make mistakes in the heat of the moment, but do they make too many? On the strength of the last Ashes series, one so bad that one umpire has reportedly considered walking away from the job, it would be difficult to argue otherwise.
And secondly, human error is again at play in the umpires' handling of DRS. There are guidelines to follow on how or when to overrule, and these have not always been implemented. The technology—for all its foibles and limitations—is at least consistent.
Back in August I suggested five simple ways to improve DRS.
In short, these were:
Select specialist TV umpires for all technology-related referrals
Allow the crowd to hear the audio from the umpires' discussion, as happens in rugby
Remove umpire's call—if it's hitting, it's hitting
Introduce Real-Time

Snicko

technology as soon as it's available
Force India to adopt the technology
Do you back the DRS changes?
Of the above, only point four is in motion (the studies continue, the ICC statement says).
DRS has taken a knock in recent times, but it remains a demonstrably more effective way of arriving at more correct decisions. It deserves to be strengthened and affirmed.
What we have, instead, is a tweak, which could lead to more people growing impatient and frustrated with it.
This article is
What is the duplicate article?
Why is this article offensive?
Where is this article plagiarized from?
Why is this article poorly edited?