Sami Zayn Is the Next NXT Prospect WWE Should Call Up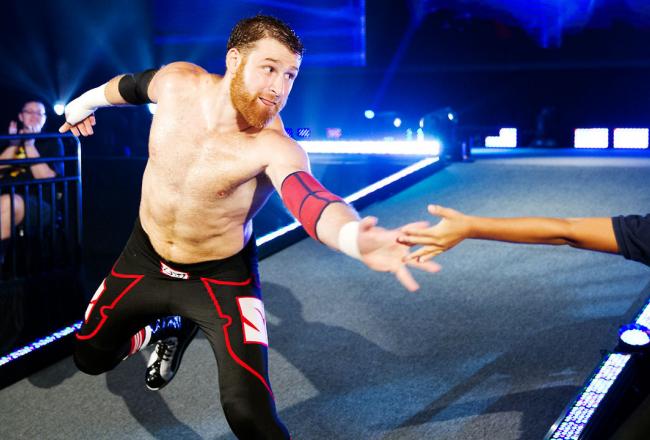 Photo: WWE

Load Sami Zayn into the cannon pointed at the WWE main roster—he's ready to fly.
Some prospects don't need to wade through the developmental system for years; some are ready-made for the major leagues.
With as popular as he has become with audiences and with how mesmerizing he is in the ring, Zayn has shot up the prospects rankings in his short time with NXT. Shooting him ahead of the other talents isn't rewarding some flash in the pan; it's elevating a star with a decade of experience entertaining us.
As El Generico, Zayn produced jaw-dropping moments and made fans chuckle with his work at Chikara, Pro Wrestling Guerilla and Ring of Honor.
WWE unmasked and renamed him and Zayn has since proved that he's far more than a comedy act. His magic in the ring has grabbed hold of WWE fans' attention and apparently Edge's as well.
Watch out for @iLikeSamiZayn good head on his shoulders, amazing talent, AND Canadian #habssuck @Jmerchan06 #DiscoverHaven

— Adam (Edge) Copeland (@EdgeRatedR) September 14, 2013
Gaining The Popular Vote
The general rule of NXT seems to be gain a following there and you earn a shot to do the same on the big stage.
Big E. Langston's popularity at the developmental level earned him a main roster spot. Bray Wyatt and his "brothers" first got over in Florida and are now trying to do the same with WWE.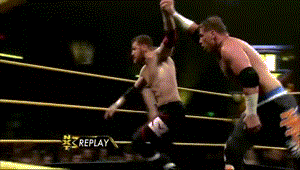 In a short time, Zayn has created the kind of buzz at NXT that speeds up the advancement timetable.
As Zack Zimmerman of ProWrestling.net wrote, "Zayn seems to have caught on like wildfire; comparable to Daniel Bryan on the main roster."
Zayn recently performed at WWE house shows, battling Antonio Cesaro and other talent from the main roster. The fans in attendance quickly took to the man formerly known as the "Pride of Tijuana." When he was in action at a show in Brooklyn, per F4WOnline.com, via WrestlingInc.com, "there were loud chants for Zayn and the arena was chanting 'ole!'"
There are talents on the main roster now that don't receive loud chants. There's a spark in Zayn that fans are flocking to and WWE needs to take advantage of that.
Zayn (as El Generico here) can get a crowd to chant passionately.
As much power as wrestling companies have in creating stars, it's ultimately up to the fans who they go nuts for.
WWE may have other prospects ranked ahead of Zayn and the company may have planned to bring up other guys first, but the fans have the power to shift those plans.
Matches Worthy Of The Spotlight
Why are fans so high on Zayn? Fun is at the core of his rising popularity.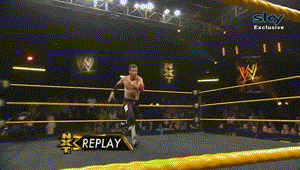 As much as WWE action is about drama, emotion and athletic skill, entertainment has to remain the focus. There are few wrestlers who are as entertaining to watch right now as Zayn.
Take Sin Cara's speed, Kofi Kingston's agility and Bryan's energy and you have Zayn.
Zayn's in-ring repertoire is an exciting collection of dives, flips and creative high-flying moves. He's not piecing together spots either; he's telling stories in the ring that just happen to include moments that make an arena go "ooh!" in unison.
That hasn't been more evident than during his inspiring bouts against Cesaro.
His series of matches against one of The Real Americans have been the highlight of NXT. That's especially true for the buzz-starting 2-out-of-3 Falls match from August.
Imagining this kind of performance on an episode of Raw or SmackDown is not hard to do. He didn't get carried here, but instead brought out the best in Cesaro. Their chemistry shouldn't come as a surprise as the two have been doing battle since their days on the independent circuit.
Should he get the opportunity to produce this kind of excitement on the main roster, Zayn will improve the product.
Compare Jack Swagger's match against Sin Cara from March to the sparks created between Swagger and Zayn just recently.
With Zayn seemingly just stepping into his prime, WWE would be wise to have him battle Swagger, Cesaro and others for a larger audience. Even if Zayn's ceiling is right where he is now, Mondays and Fridays will benefit from an injection of Zayn-style exhilaration.
Why Not Someone Else?
Deciding whom to pluck from NXT next is not necessarily based on who the best wrestler is, but more about who is most ready.
Kassius Ohno recently made his return to NXT TV, per WrestleZone.com, but his continued issues with WWE officials over his physique could slow his journey to the main roster. Adrian Neville is just as dynamic in the ring as Zayn, but doesn't have the same connection with the crowd yet.
Paige will be great, but doesn't have the wealth of experience that Zayn has. Her age allows WWE to be extremely patient with her, so don't expect her to leave NXT behind as soon as her peers.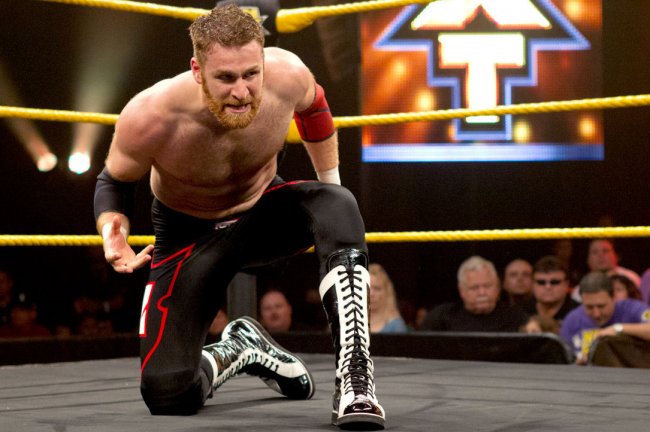 The man who charmed Renee Young is the prospect who would most easily make the transition into the spotlight. His work against The Real Americans and the way fans have responded to him are proof of that.
Most of the prospects WWE has called up over the past year have been heels.
The Shield, Big E. Langston and the Wyatt Family have all stormed onto WWE and clobbered some unsuspecting foe. For balance's sake, the next prospect to make the jump should be a babyface. The creative team needs a dynamic, resilient hero to pit against those men and other villains like Curtis Axel and Fandango.
Choosing Zayn for that role is to choose to let a fireball set WWE alight.
This article is
What is the duplicate article?
Why is this article offensive?
Where is this article plagiarized from?
Why is this article poorly edited?