Full Preview for WWE Main Event Featuring Curtis Axel and Dolph Ziggler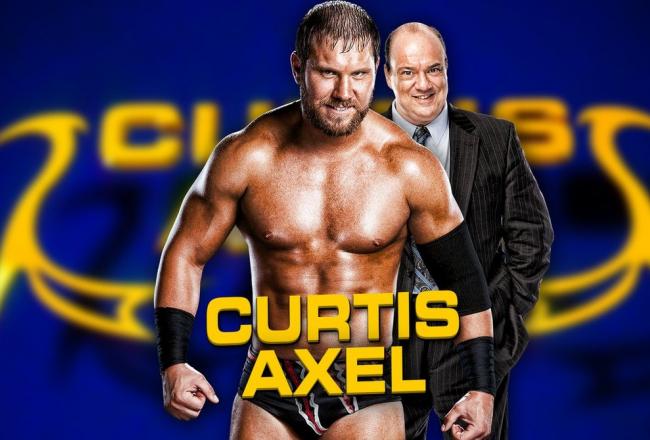 WWE.com

WWE Main Event features three matches this week, and every match has the potential to be very good.
The six men featured on the show represent some of WWE 's best young talent, and Main Event will give them a chance to break away from their current storylines and have some good matches.
Let 's take a look at the matches that are scheduled for the show, spoiler-free.
Curtis Axel vs. Dolph Ziggler
Intercontinental champion Curtis Axel will take on Dolph Ziggler in the match considered to be the main event of the show.
Considering who is involved, this match has the potential to be awesome. Both Ziggler and Axel have incredible wrestling ability, and together, they might outshine most of the matches from Night of Champions.
With Paul Heyman currently selling an injury that is keeping him in a wheelchair, we might see Ryback by his side for this match, which would change the whole dynamic.
Neither man would suffer or benefit greatly from a loss or a win, so this match could really go either way.
Kofi Kingston vs. Fandango
Kofi and Fandango match up very well together. They both combine high-flying moves with offensive power moves, and that kind of compatibility should make for an entertaining match.
We haven't seen these two face off many times before, so this matchup will be fresh for many fans, and that could potentially lead to a fresh feud between them.
Hopefully, they have enough time to put on a good show. The second match of the night is typically only one segment long, so they should have enough time to get a few pops from the crowd.
Justin Gabriel vs. Damien Sandow
Justin Gabriel and Damien Sandow are about as different as two Superstars can be, and sometimes that can make for the best possible match .
Unfortunately this is the third match of the night, which is usually allocated the least amount of time. This could end up being a short singles match , but it will likely be more akin to a squash match.
Hopefully, that is not the case. Gabriel and Sandow are both very gifted athletes, and together, they could easily get the crowd on its feet.
This week 's show has the potential to produce some great matches. Which match are you most looking forward to on this week 's episode of Main Event ?
This article is
What is the duplicate article?
Why is this article offensive?
Where is this article plagiarized from?
Why is this article poorly edited?