6 Things Every Fan Needs to Know About the Phoenix Suns for 2013-14 Season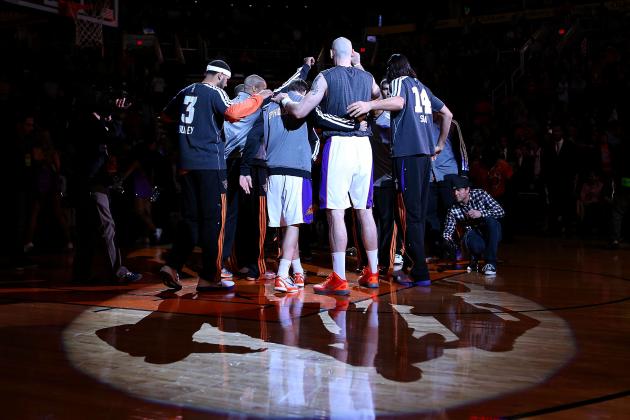 Christian Petersen/Getty Images

Whether you're one of the extreme die-hard fans or you're completely new to this franchise, there are some things that every Phoenix Suns fan should know heading into the 2013-14 NBA season.
Over the summer, some drastic changes occurred in coaching, management and the roster. Ryan McDonough was brought in to be the team's new GM, and Jeff Hornacek will be the new head coach.
As for new players, the Suns' biggest acquisition this offseason was Eric Bledsoe, the 6'1" explosive point guard who spent his first three NBA seasons with the Clippers.
Additionally, the Suns added two first-round picks in Alex Len and Archie Goodwin, plus other players such as Gerald Green, Miles Plumlee, Ish Smith and Slava Kravtsov through trades.
The Suns are not going to win many games this season. But instead, this year will be focused primarily on player development.
With 11 players on the roster with just two years of NBA experience or less, plus multiple first-round draft picks in both the 2014 and 2015 drafts, the Suns show hope and promise for the future. This year is simply the first step in building the foundation of a contending team several years down the road.
Here are some of the things we should expect of the Suns this season.
Note: All statistics in this article taken from NBA.com and Basketball-Reference.com.
Begin Slideshow

»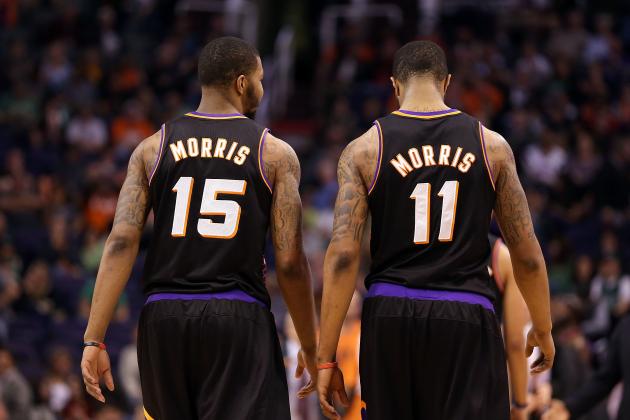 Christian Petersen/Getty Images

By simply taking a look at Markieff Morris' stats from his rookie and sophomore seasons, you could draw the conclusion that there was almost no development or improvement from one year to the other. His field-goal percentage was still well below-average at just 41 percent, and his three-point percentage actually went down slightly.
He also produced fewer points and rebounds per 36 minutes in his sophomore year, and he gave the Suns -0.2 offensive win shares.
Just by looking at those numbers, you definitely should not feel comfortable with Morris as the starting power forward this season.
However, maybe there is some hope for him. Markieff started 32 games for Phoenix last year, and in those games he averaged 10.5 points and 6.0 rebounds in 26.6 minutes per game while connecting on 44.3 percent of his three-point attempts.
His stat line looks even more impressive when he receives more minutes. In the 13 games where Morris logged at least 30 minutes last year, he averaged 15.2 points, 7.8 rebounds and 1.6 blocks per game while shooting 51 percent from the field and 50 percent from deep.
Morris obviously still has major defensive issues to work on, and although he has range, he has yet to develop a consistent jump shot.
But those starting numbers from last season bring some hope. If all goes well, perhaps Morris still could be the Suns' future starting power forward after all. That's asking for a lot, but it is in the the realm of possibility.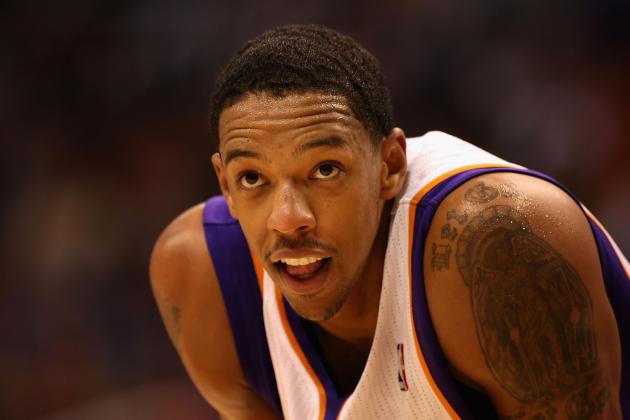 Christian Petersen/Getty Images

After being diagnosed with an enlarged heart last September and sitting out all of the 2012-13 season, Channing Frye is ready to play for Phoenix again.
Only this time, his role with the team will be different. He is no longer a starter, as it appears that honor is going to Markieff Morris. But despite a limited amount of minutes coming off the bench, Frye may be able to revitalize the long-distance shooting of a team that ranked 28th in three-point field-goal percentage last season.
After losing Jared Dudley, Frye may be the team's only three-point specialist. And as a career 39 percent shooter from downtown, the Suns need Frye to create proper spacing for the offense by posing a legitimate threat from the perimeter. That way, Eric Bledsoe and Goran Dragic should have no problem penetrating the defense to either convert the inside shot or kick it back out to the perimeter for an open three.
But Frye is not only important to the Suns because of his on-court play. Frye and Dragic are the only remaining Suns from their 2009-10 playoff run, and Frye is also the only player on the team who is at least 30 years old. He's seen plenty of ups (going deep into the playoffs, hitting game-winning shots) as well as downs (playing for a struggling team, being sidelined with a season-ending injury) over the course of his career, which gives him a lot of insight to offer the younger players.
The Suns have so many prospects on the team, and they need someone to mentor those players while they develop. He may not be the first name you think of when you hear the word "veteran", but he is now going to take on the role that guys like Grant Hill have played in the past.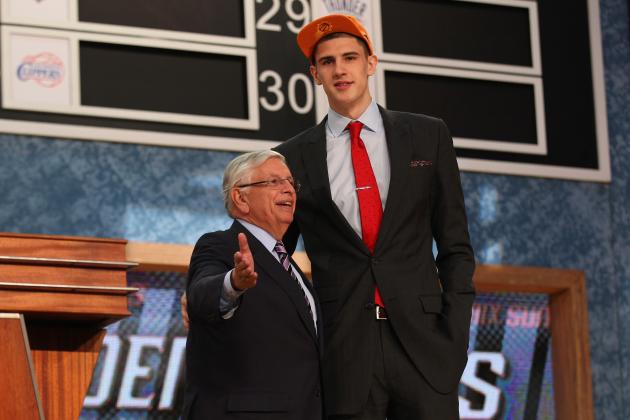 Mike Stobe/Getty Images

The Suns grabbed Alex Len with the 5th overall pick and Archie Goodwin with the 29th pick in the 2013 NBA Draft, and both rookies have a lot to prove this season.
Alex Len is the 7'1" Ukrainian center out of Maryland. Last season, he put up 11.9 points, 7.8 rebounds and 2.1 blocks per game.
Although those are decent numbers, they wouldn't usually be deserving of the 5th pick in the draft. What's even stranger is that Len did not appear on any of the All-ACC teams. In fact, he received no awards at all for his college play.
Also, in the annual rookie survey conducted by the NBA that asks how well rookies would fare and which would be the best, Len was completely snubbed by his peers and did not receive a single vote on any of the questions.
Then, of course, there's also the fact that he is recovering from multiple ankle surgeries.
Unfortunately, these signs all have "bust" written on them, and a lot of people are already expecting Len to fail. He won't be expected to contribute immediately with Gortat on the roster, but hopefully Len can be a sufficient center for the Suns in the future and prove his doubters wrongs.
Then there's Archie Goodwin, who at 19 years old is one of the youngest players in the NBA. Despite being considered one of the top high school prospects when he committed to Kentucky, Goodwin's draft stock was hurt after a poor freshman season.
But this summer, the 6'5" athletic guard shocked many of the teams that passed up on him. He shined in the summer league, where he averaged 13.1 points and 3.3 rebounds in just 24.6 minutes per game. Goodwin shot 50 percent from the field in seven games, and he even converted 8-of-14 three-point attempts despite being a relatively weak long-distance shooter at Kentucky.
Goodwin could be a very exciting prospect to watch. He has the length and athleticism to defend the perimeter on one end while relentlessly attacking the basket on the other. With a consistent jump shot he could be a dangerous all-around player.
He won't have a huge role for the Suns this year, as Eric Bledsoe will be starting at shooting guard. Even so, if Goodwin impresses his coaches he may be able to receive 15-20 minutes per game coming off the bench. For him, this season is all about silencing his critics.
As he said himself in an interview with SLAM Online, "Now every team that didn't pick me, I've got to give them hell."
Bruce Bennett/Getty Images

Marcin Gortat is now 29 years old and is entering the final year of his contract. It would be foolish to think that he would seriously consider re-signing with a team in the midst of a rebuilding process unless he was offered a lot of money. Money that the Suns are not willing to offer and are reserving for signing other free agents in the future.
So, it is in the interest of the Suns to trade Gortat at the deadline rather than receiving zero compensation if he were to enter free agency.
After Steve Nash left Phoenix, it became evident that Gortat was not as special as he appeared to be at first. Last season, he posted averages of 11.1 points, 8.5 rebounds and 1.6 blocks per game, way down from his 2011-12 production when Nash was running the offense. Right now, he is an average starting-caliber center at best.
Even so, there should be some interest for a starting center on an expiring contract, especially among contending teams.
In an ideal trade, the Suns should try to take on an expiring contract to make the salaries work, plus a decent prospect or draft pick. If the Suns are lucky, maybe they'll get both. But don't expect too much of a return for what is essentially a three-month rental of a starting center.
Gortat is not the only player that could be traded. Kendall Marshall had an underwhelming rookie season, and now it appears as if he could potentially be on his way out of Phoenix as well. In July, it was reported that Marshall was on the trade block, and Ryan McDonough may still be looking for a trade.
With Goran Dragic, Eric Bledsoe, Ish Smith and Dionte Christmas all capable of playing point guard, Marshall is expendable. He isn't as likely to be traded as Gortat is, but he is available to any teams that are willing to take a look and put a good offer on the table.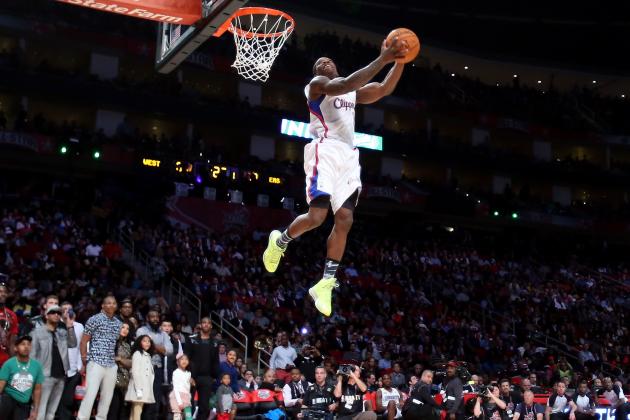 Ronald Martinez/Getty Images

Although Eric Bledsoe's primary position is a point guard, the Suns may experiment with a starting backcourt of Goran Dragic and Eric Bledsoe.
Bledsoe is only 6'1", and he is not really a spot-up shooter. The majority of his play will either be driving the lane, cutting to the basket and catching the pass from someone else or getting easy transition baskets in the fast break.
That being said, he doesn't sound like a prototypical shooting guard. But the Dragic and Bledsoe backcourt will be fresh, young, athletic and possibly quite successful.
Using their per 36 minute stats from last season, Dragic and Bledsoe average a combined 13.3 assists, 8.5 rebounds and 4.2 steals per game. This duo will flourish in those areas, and in fact they may rack up just about as many steals as any other starting backcourt in the NBA. Bledsoe ranked 3rd among starting point guards in steals per 36 minutes last year (2.5), while Dragic ranked 12th (1.7).
Scoring is more of a problem. Both are aggressive players who can attack the basket, and Dragic is capable of expanding his range and knocking down three-pointers, but the Suns still lack a go-to scorer who can consistently score 20+ points per game.
Even so, this backcourt is going to run the floor quite efficiently. Dragic and Bledsoe are going to force a lot of opposing turnovers, which will lead to plenty of fast-break points. It also doesn't hurt that both players are capable of bringing the ball up the court and distributing to teammates, and that they are both solid on the glass despite being undersized.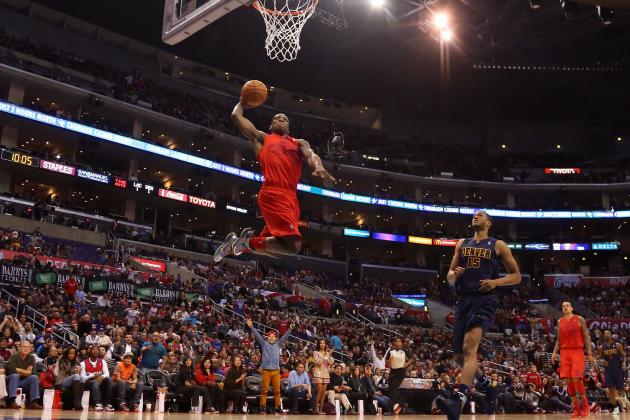 Victor Decolongon/Getty Images

Last year was the first year in a long time that the Suns truly struggled offensively. But now, head coach Jeff Hornacek wants the team to return to an exciting brand of basketball. In fact, he's hoping they can score at least 103 points per game.
The Suns are certainly better equipped for fast-break basketball this year than they were in 2012. Goran Dragic and Eric Bledsoe are both quick, athletic guards who can pass or drive on offense and force turnovers on defense.
Caron Butler is gone, but Channing Frye, Markieff Morris and Marcus Morris are three forwards who can run the floor and spot up on the wing or in the corner to knock down transition threes.
And then of course, Archie Goodwin, Gerald Green and Shannon Brown are all capable of throwing down some fantastic, emphatic dunks in transition.
The level of talent on the roster isn't enough to win that many games, but this faster style of play is sure to attract more fans. After all, would you rather watch your team lose 100-90 or 113-103?