Tampa Bay Won't Wear "Bucco Bruce" Helmets Because Of...Player Safety?
Use your ← → (arrow) keys to browse more stories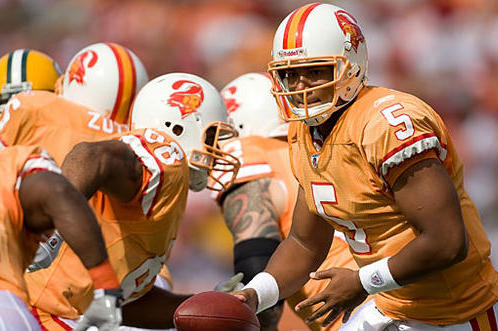 The Bucs were planning to break out the creamsicle throwbacks on Sept. 29th, complete with the winking pirate helmet logo. No more. According to the team, they can't make it work because of new NFL helmet regulations supposedly meant to increase safety.