NBA Youngsters Under Most Pressure to Perform in 2013-14 Season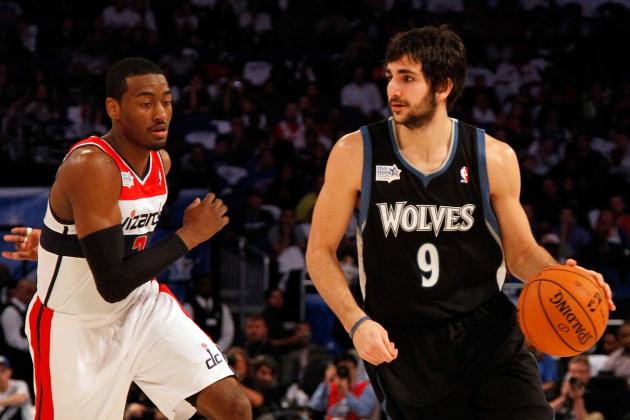 Mike Ehrmann/Getty Images

Let's take a moment to talk about young players in the NBA.
I don't mean rookies or sophomores. I don't mean mid-20s superstars like Kevin Durant, Russell Westbrook, Blake Griffin and Kevin Love.
Rather, I'm referring to those poor, lost souls stuck somewhere in between. There are third- and fourth-year guys who still have to sing for their proverbial supper. There are those who now have added impetus to play up to their potential now that they've secured beaucoup bucks for the foreseeable future. And there are those who have plenty to prove after moving to new teams and leaving behind stagnant situations in the process.
They all share at least one thing in common: they're all shy of their respective primes. As such, there's still ample time for each of these guys to live up to the lofty expectations that were once (and, in many cases, are still) ascribed to them.
And every reason for them to do so in 2013-14.
Begin Slideshow

»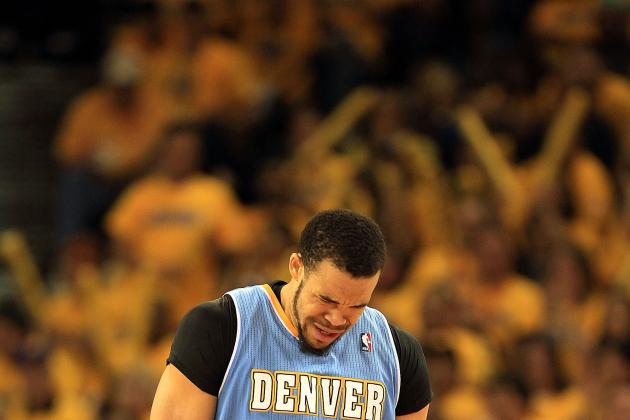 Jed Jacobsohn/Getty Images

Not to give too much away here, but JaVale McGee is easily the elder statesmen on this list. The 2013-14 season will mark the sixth in the pro career of the flaky 25-year-old.
The Denver Nuggets rolled the dice on McGee last summer when they handed him a four-year, $44 million deal, mere months after acquiring him from the Washington Wizards. The organization's belief in his abilities likely contributed to the firing of George Karl, who refused to grant McGee even a single start in 2012-13.
Not that Karl was wrong to resist. McGee's penchant for making mistakes and his general lack of "basketball IQ" made him a liability on the court, one whose role had to be managed carefully in order to accentuate the positive in a useful way.
Karl is gone. So, too, are Masai Ujiri, the general manager who traded for and then re-signed McGee, and Kosta Koufos, the big man who started ahead of JaVale at center last season; Ujiri has since joined the Toronto Raptors, while Koufos was traded to the Memphis Grizzlies in exchange for Darrell Arthur.
Now, the onus is on McGee to make good on the faith (and the money) that the Nuggets have invested in him. Chances are, he'll have the keys to a spot in Brian Shaw's starting lineup when training camp opens on October 1.
Whether McGee hangs onto said keys will depend as much on his own effort, intelligence and maturity as it will on the scarce competition in the Mile High City, if not more so.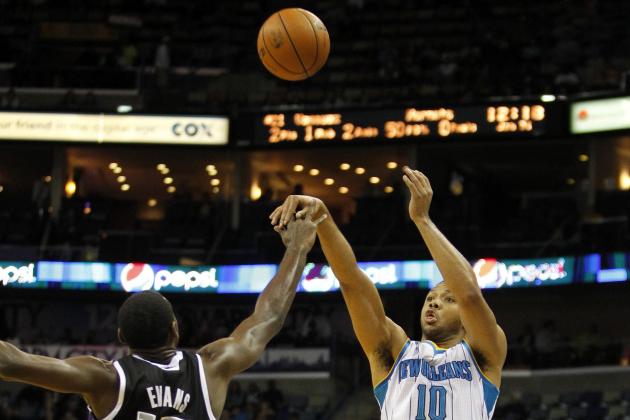 Derick E. Hingle-USA TODAY Sports

Eric Gordon and Tyreke Evans have seen their fair share of ups and downs in the NBA thus far. Gordon was the centerpiece of the package the then-New Orleans Hornets got from the Los Angeles Clippers in return for Chris Paul. Evans, on the other hand, looked like a superstar-in-the-making after averaging a line of 20-5-6 to earn Rookie of the Year honors in 2009-10.
These two young wings now find themselves on the same team, with the newly renamed New Orleans Pelicans, each in search of his first taste of playoff basketball.
And whatever semblance of redemption can be gained along the way.
Both players have missed significant time due to injury in recent years. Gordon has played in just 51 of a possible 148 games since arriving in the Big Easy, while Evans has battled foot problems (and poor shot selection) ever since taking the league by storm out of Memphis.
Both have also been handsomely rewarded within the last 15 months—$58.4 million over four years for Gordon, $44 million over four years for Evans.
Neither has to play to the level of a franchise cornerstone to be considered a success. With an All-Star (Jrue Holiday) and a scintillating sophomore (Anthony Davis) already on hand, the Pelicans will look to Gordon and Evans to stay healthy, first and foremost, and to play within their means when they are.
Even modest productivity over the course of a largely injury-free season for those two could be enough to propel the Pelicans into the playoffs and grant Gordon and Evans new leases on their respective basketball lives.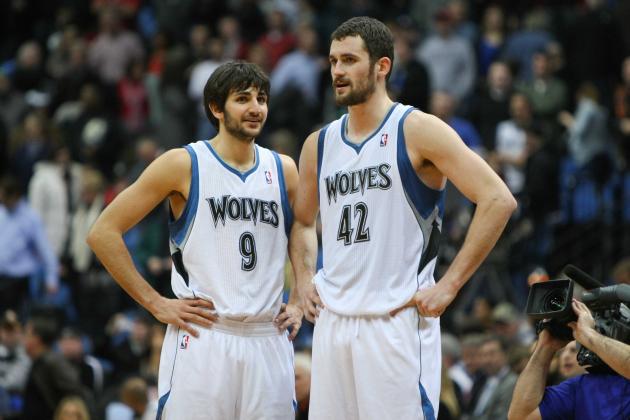 Brace Hemmelgarn-USA TODAY Sports

Like the Pelicans, the Minnesota Timberwolves figure to be in the mix for one of the final playoff spots in the loaded Western Conference.
The T-Wolves' pursuit of postseason play is particularly pressing, though. Kevin Love made it clear last season, during an interview with Adrian Wojnarowski of Yahoo! Sports, that he's expecting playoffs in Minny this season, and then some. Otherwise, he may well opt out of his current contract in 2015—or force the T-Wolves to trade him before then.
That's where Ricky Rubio comes in. The third-year point guard from Spain will be counted on to carry an even heavier load for the T-Wolves this season. Rubio struggled at times in 2012-13 upon his return from a torn ACL but should be in much better shape now that he'll be more than a year-and-a-half removed from the operation on his knee.
Still, Rubio's fitness won't matter much if he can't keep opposing defenses honest with his shot. Ricky hit just 36 percent of his looks last season (29.3 percent from three), including an abysmal mark of 41.4 percent at the basket.
If Rubio can't make himself a credible threat with something other than the pass and the dribble, he may find it tough to orchestrate Minny's offense at a playoff-caliber capacity. But, if Ricky's jumper is true, the T-Wolves may yet have what it takes to keep K-Love happy in the Land of 10,000 Lakes.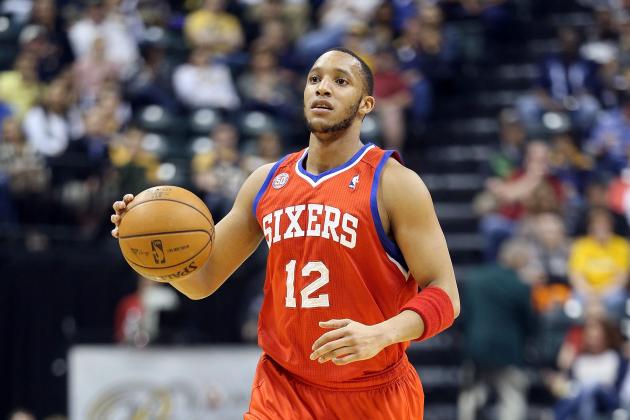 Andy Lyons/Getty Images

The Philadelphia 76ers don't figure to find themselves anywhere near the playoffs for a while, after new GM Sam Hinkie spent the summer strip mining the roster for young assets in anticipation of a loaded 2014 NBA draft class.
That could be a good thing for Evan Turner. The former No. 2 pick spent his first two seasons as a pro stuck behind Andre Iguodala on the wing and still found himself dithering next to Jrue Holiday last season.
Not that a line of 13-6-4 is anything at which to turn up your nose. Turner ranks among the best defensive rebounders at his position and, though he's still not the most efficient scorer, has sharpened his jump shot since he first arrived in the NBA.
Turner will have every reason to play his best ball in 2013-14. He's due to hit restricted free agency next summer, unless the Sixers, for whatever reason, decide to offer him a contract extension before the end of October.
Luckily for Turner, he shouldn't have trouble finding opportunities to produce and prove his worth. Philly's due to be devoid of quality players and veteran leaders. Fitting both descriptions would do wonders for Turner's value going forward.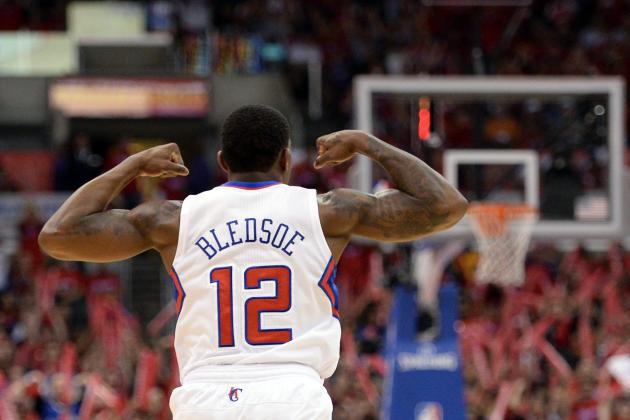 Harry How/Getty Images

Like Turner, Eric Bledsoe, another 2010 draftee, shouldn't have too much trouble finding room to perform for a bottom-feeding team this coming season.
The Phoenix Suns' front office and coaching staff will likely spend much of the 2013-14 campaign evaluating Bledsoe's viability as a starter, be it as the primary ball-handler or in tandem with incumbent Goran Dragic. Bledsoe showed flashes of starting ability last year while filling in for Chris Paul (14.2 points, 4.8 rebounds, 5.3 assists, .438 from three in 12 starts) with the Los Angeles Clippers, though not without making more than the occasional mistake (2.6 turnovers).
The question is, can Bledsoe play under control? Can he handle being a full-time floor general? Or will he forever be better suited to being a 'tweener, a powerful change-of-pace guy off the bench?
The wisdom of Phoenix's blockbuster trade with LA will be riding on the answers. So, too, will Bledsoe's next contract.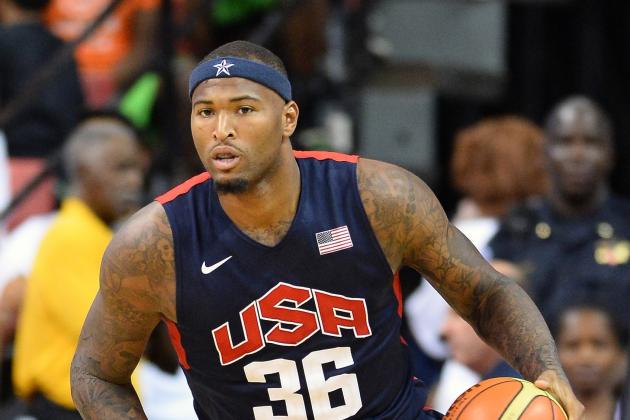 Ethan Miller/Getty Images

Bledsoe has at least one former Kentucky teammate whose future will be at stake this season.
DeMarcus Cousins has plenty to prove to the new ownership, new management and new coaching staff of the Sacramento Kings if he's to secure anything close to the max-level contract that he's likely seeking.
So far, Boogie's tremendous talent has been matched only by his own pestilence and lethargy on the defensive end. If only Cousins could keep his head screwed on straight, he'd be in the mix for All-Star selections year after year and the Sacramento Kings in the conversation for the playoffs again. He's about as reliable a double-double machine as there is in the league today, with an inside-out offensive game that evokes comparisons to another former problem child: two-time All-Star Zach Randolph.
The Kings can only hope that Cousins doesn't need multiple changes of scenery to reach his ceiling like Z-Bo did. The turnover at the top in Sacto should be change to light a fire under Boogie's butt and get him playing like the star he was born to be. A season full of fresh faces, cooler heads and franchise stability from top to bottom could be just what the doctor ordered for Cousins, who's just over a month removed from his 23rd birthday.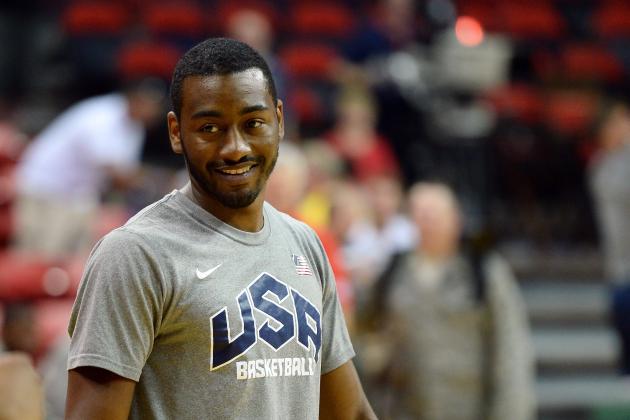 Ethan Miller/Getty Images

Not to venture all the way down the Big Blue rabbit hole, but I'd be remiss if I didn't at least give a nod to John Wall at some point in this piece.
The Washington Wizards signed Wall to a five-year, $80 million max extension this summer, in spite of the point guard's persistent injury problems. The team is betting on Wall's ability to replicate the occasional brilliance he displayed upon returning from knee problems once the calendar turned to 2013.
And rightfully so. The Wizards went a respectable 24-25 with Wall in the lineup, as opposed to a sorry 5-28 without him. It's high time, then, for a healthy, efficient Wall to play like a former No. 1 pick and lead a veteran-laden Washington squad to its first playoff appearance since Gilbert Arenas infamously brandished a firearm in the team's locker room.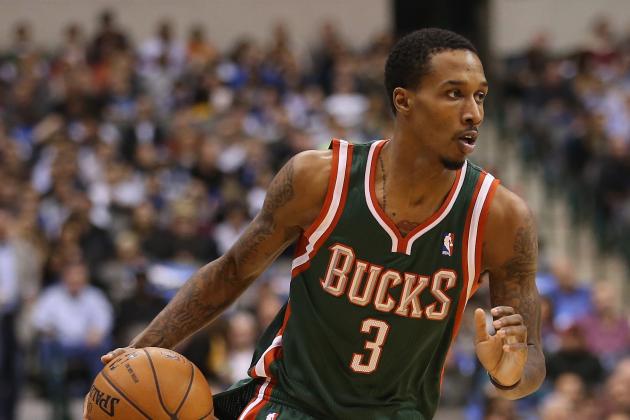 Ronald Martinez/Getty Images

Speaking of point guards who got paid this summer, Brandon Jennings will earn a pretty penny now that he's signed with the Detroit Pistons for $24 million over three years.
More importantly for Jennings, he'll finally be surrounded by some honest-to-goodness talent on a more consistent basis now that the Milwaukee Bucks have shipped him to the Motor City. Between Josh Smith, Greg Monroe and Andre Drummond, Jennings will have no shortage of competent offensive players with whom he can share the ball.
As such, it'll be up to Jennings to show the basketball world that he can be a pass-first floor general. What's so often lost in the bashing of Brandon as a shot-happy gunner is just how heavily the Bucks leaned on Jennings to carry their scoring load.
And if Jennings' alley-oops to Drummond and Smith and entry passes to Monroe lead the Pistons to their first playoff appearance since 2009, then Jennings' absolution should come that much quicker.
Who else do YOU think belongs on this list? Let me know on Twitter!