There comes a time when even the greatest champions fall off their perch. On Saturday, Sept. 21 at the Air Canada Centre in Toronto, Alexander Gustafsson will attempt to become the man that sends UFC light heavyweight champion, Jon "Bones" Jones tumbling down at UFC 165.
Jones knows he's not invincible. He said as much while he was mic'd for sound for Fox Sports' UFC Full Blast during Anderson Silva's loss to Chris Weidman at UFC 162.
Watch Jones' reaction to his friend and former champion Silva's loss.
This event could serve as a reminder of how quickly it can all be taken away. Observing Jones' behavior and natural way, this is a concept he likely already knew; but seeing it happen to Silva could make it all the more real to him.
With a heightened sense of awareness, Jones takes on the big and powerful Gustafsson in the first fight where Bones won't be the bigger man physically. Gustafsson is a huge light heavyweight and potentially a sizable challenge for the champion.
Here's how you can watch this fight and the rest of the card at UFC 165. Spotlighted fights are highlighted in the table.
UFC 165 Viewing Info, Fight Card and Predictions

| | | | |
| --- | --- | --- | --- |
| Facebook Preliminaries Begin at 6:15 p.m. ET | | | |
| Matchup | Weight Class | Prediction | Fight Night Bonus Pick |
| Daniel Omielanczuk (15-3-1) vs. Nandor Guelmino (11-4-1) | Heavyweight | Guelmino by submission | |
| Roland Delorme (9-1) vs. Alex Caceres (8-5-0) | Bantamweight | Delorme by decision | |
| Jesse Ronson (13-2) vs. Michel Prazeres (16-1) | Lightweight | Prazeres by decision | |
| John Makdessi (11-2) vs. Renee Forte (8-2) | Lightweight | Makdessi by KO | |
| Fox Sports 1 Card Begins at 8 p.m. ET | | | |
| Mitch Gagnon (9-2) vs. Dustin Kimura (11-0) | Bantamweight | Kimura by submission | |
| Stephen Thompson (7-1) vs. Chirs Clements (11-4) | Welterweight | Clements by KO | |
| Ivan Menjivar (25-10) vs. Wilson Reis (16-4) | Bantamweight | Menjivar by decision | |
| Mike Ricci (9-3) vs. Myles Jury (12-0) | Lightweight | Jury by submission | |
| Main Card Begins on PPV at 10 p.m. ET | | | |
| Pat Healy (31-15) vs. Khabib Nurmagomedov (20-0) | Lightweight | Nurmagomedov by decision | Fight of the Night |
| Costa Philippou (12-2) vs. Francis Carmont (21-7) | Middleweight | Philippou by decision | |
| Brendan Schaub (10-3) vs. Matt Mitrione (6-2) | Heavyweight | Schaub by KO | KO of the Night |
| Renan Barao (32-1- vs.Eddie Wineland (20-8-1) | Bantamweight | Barao by decision | |
| Jon Jones (18-1) vs. Alexander Gustafsson (15-1) | Light Heavyweight | Jones by submission | Submission of the Night |
UFC.com
Can Bam Bam Stop the Eagle's Flight?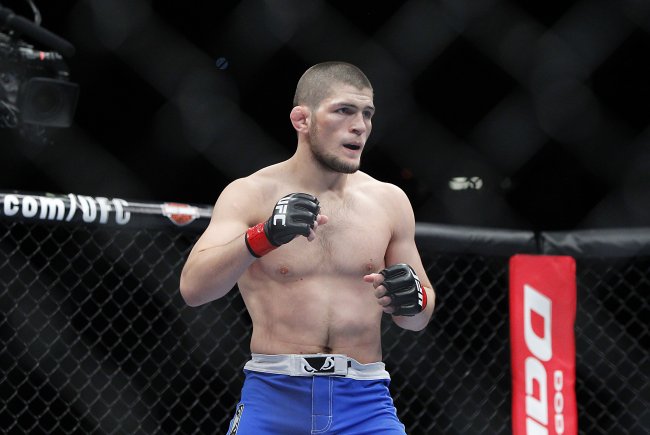 Gary A. Vasquez-USA TODAY Sports
Khabib Nurmagomedov is 20-0 and has been proving himself in stand-up as well as with his wrestling ability. Patrick "Bam Bam" Healy had been on an impressive win streak before a positive marijuana test caused his win over Jim Miller to be overturned, per Steve Marrocco of MMA Junkie.
One of these two lightweights will figure in the title picture in the near future, so this is a big bout for both men.
Nurmagomedov would obviously like to remain undefeated and continue to ascend the lightweight ranks. Healy wants to earn a title shot and shake the bad press from his tainted drug test.
He has a two-inch height and reach advantage, so Nurmagomedov will find more success grappling. Healy has only stopped 53 percent of the takedowns attempted against him, and he hasn't always faced grapplers as skilled as Nurmagomedov. The Eagle will control the fight on the ground and win by decision.
Looking for Legitimacy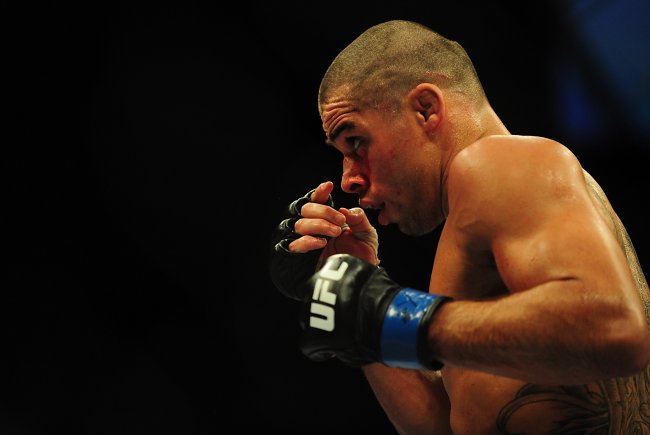 Anne-Marie Sorvin-USA TODAY Sports
Renan Barao has proven himself against some of the best fighters in the world at bantamweight. He's the interim titleholder, but he still needs to best the official champion, Dominick Cruz, to call himself the man at 135 pounds. Before he can earn a shot at Cruz, he has to take on the rough and skilled Eddie Wineland. The latter won an epic clash with Brad Pickett at UFC 155. If this fight is half as good as that one, we'll all be entertained.
Wineland is gritty, and he possesses the chin and heart to battle anyone, but Barao is too well-rounded and sharp defensively. He's a solid striker, landing 35 percent of his attacks, but his grappling game is top-notch. He has been successful taking his opponent down 58 percent of the time, and his takedown defense is 95 percent.
Look for Barao's technical acumen to be the difference in the fight.
Will Size Matter in the Main Event?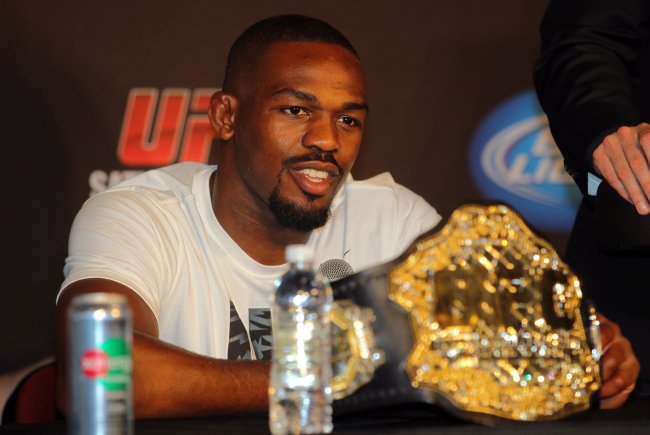 Brad Penner-USA TODAY Sports
Gustafsson at 6'5" is an inch taller than Jones. Some may believe that Gustafsson's size could make this bout difficult for Jones. Both Chael Sonnen and Daniel Cormier weighed in on the matchup. Sonnen is non-committal, which is strange for him, but Cormier believes Jones will win, per Fight Magazine.
While size won't be on Jones' side in this bout, athleticism and a decided edge in grappling will. Part of what makes Jones' length so formidable is his ability to move and change angles. Though he won't be longer than Gustafsson, he's still quicker and more agile. He has a more diverse set of attacks in the stand-up game and good defensive reflexes.
On the mat he should have his way with Gustafsson. In the 26-year-old's only loss, Phil Davis took him to the ground and submitted him. Sonnen mentions in the video, Gustafsson is reportedly much improved in this aspect, but it is unlikely he is on par with Jones who has already proven his mettle against top competition in this area.
After seeing Silva fall from overconfidence against Weidman, expect Jones to be even more business-like than he usually is. He'll attack his opponent's weakness on the ground and win by submission.
Stats and height references per Fightmetric.com
Follow me for musings on MMA, boxing, WWE, NBA and sports video games.