Fantasy Football: Struggling Early-Round Picks You Should Ditch ASAP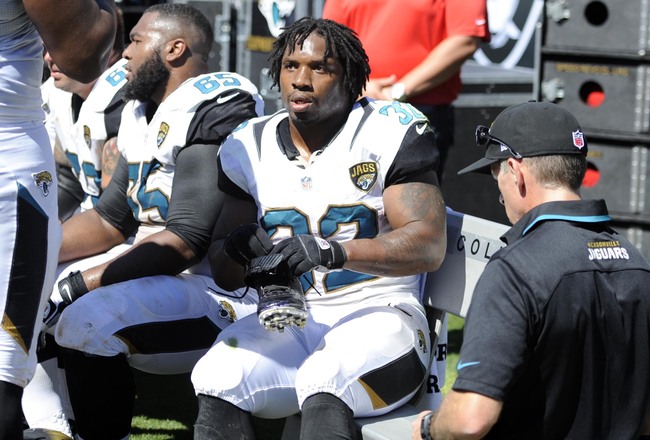 Bob Stanton-USA TODAY Sports
Week 2 of the 2013 fantasy football season has expired, and already, people are disappointed about the choices they made on draft day.
Two games is a small sample size, but there are plenty of red flags that indicate that a couple of players you might've picked in the first couple of rounds aren't ever going to live up to their lofty draft status.
No, you can't just drop them, and no, they won't get you fair market-value prices. But somebody else out there might believe in one of the following players. If they're foolish enough to do so, take it and run.
Ray Rice
Ray Rice clearly won't like this article, not because I'm telling you he's done in fantasy football, but more so that he just hates our fake game in general, as evidenced by the video above.
He was the victim of a myriad of unfair tweets because he produced just 45 yards from scrimmage and fumbled the ball before getting injured in Week 2's tilt against the Cleveland Browns.
That being said, I'm not here to tell Rice how much I hate him personally. Just that if it turns out he isn't going to be out for too long with his hip injury, that you should still cut bait on the perennial top-five back.
Rice doesn't look like the same guy. He's had 1,387 touches over the last four seasons while carrying the Baltimore offense on his shoulders. If he wasn't running the ball, he was piling up the yardage out of the backfield.
His main concern heading into the season was that Bernard Pierce would steal touches; Pierce stole 108 carries last season and had nine in Week 1 despite a healthy Rice.
He shouldered the load once Rice was gone, and the Ravens, apparently handing over the offensive reigns to Joe Flacco following his Super Bowl win, seem to be running the ball less anyway.
Maybe Rice will come back and regain his previous level of touches on the ball, but some may still view him as a top-10 back who they can buy low on. Let them buy, and see how much they will offer.
Maurice Jones-Drew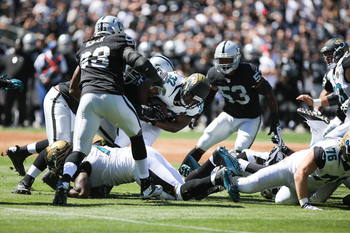 Kelley L Cox-USA TODAY Sports
Maurice Jones-Drew is stuck on a horrible offense. A horrible, horrible one. Blaine Gabbert can't run an NFL offense any better than I can.
He has 72 rush yards on the season, and for those who thought they were getting a third-round bargain, well, you now wish you drafted this guy another three rounds later.
He's still the lead back, which is something, but the Jacksonville Jaguars are the worst offense in the league, are not sniffing the red zone any time soon.
MJD made his fantasy bones scoring touchdowns (48 in the four seasons he was a healthy starter). He didn't do so last year because of an injury, and now the guy is hurt again.
Everything is going wrong for MJD. Cut bait while you can.
Trent Richardson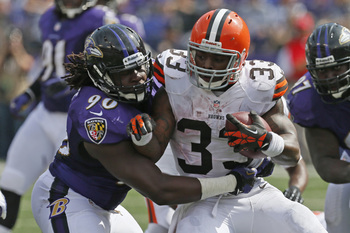 Mitch Stringer-USA TODAY Sports
In all honesty, this is exactly what you should have expected from Richardson. He's averaging a horrible 3.4 yards per carry behind a terrible Browns offense that's now an injury report away from starting Jason Campbell.
That 3.4 average is actually only slightly lower than the 3.6 he had during a rookie season where he was a good fantasy producer because he scored 12 touchdowns.
Through two games, he has zero.
The Browns don't appear to be getting anywhere near the red zone, where eight of Richardson's scores came last season.
Again, it's about value, and if someone in your league sees value in him and it's even 75 percent of what you paid for him on draft day, take it.
Tom Brady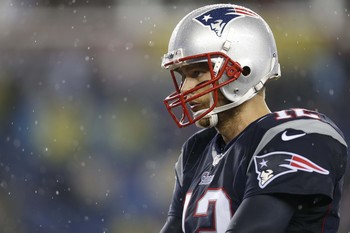 Greg M. Cooper-USA TODAY Sports
Fantasy-wise, this isn't blasphemy. Through two games, Brady has scored fewer points than Michael Vick, Aaron Rodgers and even Philip Rivers.
And I'm talking about those three guys' Week 2 production.
Betting on a Brady bounceback is betting on Kenbrell Thompkins and Aaron Dobson to figure it out. Those are two rookies who looked completely and utterly lost in Week 2, and they regularly ran the wrong routes and dropped completely catchable balls.
It has resulted in a paltry 52.7 completion percentage from Tom Terrific.
Maybe the return of Rob Gronkowski can help. Probably somebody in your league believes that, and hopefully he needs a quarterback.
Roddy White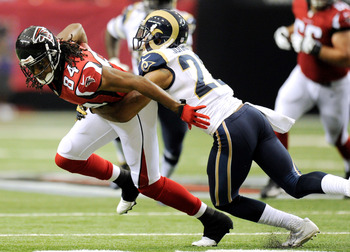 Dale Zanine-USA TODAY Sports
A high ankle sprain has resulted in five short catches for Roddy White this season that have produced a total of 40 yards.
And you paid a third-round pick for him. Credit White for playing through a tough injury, but his game predicates on cutting, quickness and speed, something utterly destroyed by something like a high ankle sprain.
They have a tendency to linger and bother you through the season, which will disrupt the ability of White to fully get in tune with Matt Ryan.
The Atlanta Falcons are playing for a Super Bowl berth this season. They'd be more than happy to shut down White so that he can get better for the contests down the stretch.
Keep Reading