Week 2 Fantasy Football Recap: Chip Kelly Is Making Michael Vick a Top 10 FF QB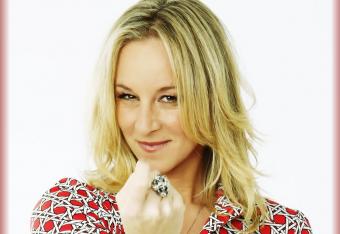 As most of you know, I play in 12 fantasy football leagues this season, and in Week 2 I went 8-4.
My four losses were due to some big-name fantasy players suffering injuries before and during Sunday's games! Larry Fitzgerald, we knew going in, was dealing with a hamstring injury and was a HUGE risk/reward to play. I started Cardinals WR Michael Floyd instead—3-of-22 did nothing for me. Losing Reggie Bush (knee), Andre Johnson (concussion) and Steven Jackson (quad) hurt a lot! Not gonna lie about it! Let's face it, we're talking about players drafted in the second, third and fourth rounds, and we invested in performance numbers.
To top it off, TE Jared Cook—whom I had starting at three of my flex positions over RB Lamar Miller and RB Chris Johnson—was nonexistent, thanks to the Falcons defense. The Falcons, by the way, did the same to TE Jimmy Graham in Week 1. IMPORTANT NOTE: Please keep an eye on this trend!
I'm now sitting at 0-2 in two of my 12 leagues and feeling like the New York Giants! Week 3 is a MUST WIN!
Let's take a look at those players who outperformed and underperformed in Week 2: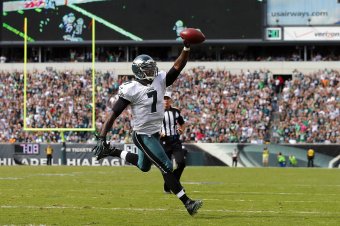 Rich Schultz/Getty Images
Outkicked Their Coverage
- Mike Vick - Second week in a row! He had 37 FF points and shining in Chip Kelly's system.
- Philip Rivers - 419 yards and three TDs; a new offensive scheme is benefiting him well.
- Sam Bradford - 352 yards and three TDs; a great back-up QB to have on your roster.
- James Starks - took advantage of Eddie Lacy going down.
- Knowshon Moreno - looks like he is the favorite RB moving forward.
- Giovani Bernard - the "Mini Van Man" lit it up on MNF vs. the Steelers.
- Eddie Royal - Yes, Eddie freaking Royal with three TDs in Week 2.
- DeAndre Hopkins - 117 yards and a TD with Andre Johnson leaving the game
- Tavon Austin - Two TDs in Week 2. Welcome to the NFL.
- Martellus Bennett - 72 yards and two TDs; great chemistry between him and Jay Jay.
- Charles Clay - 109 yards and a rushing TD. He plays for Miami (in case you were wondering).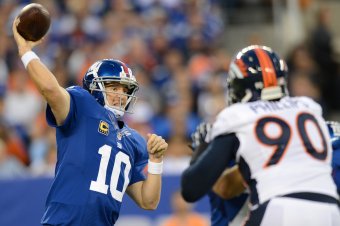 Ron Antonelli/Getty Images
They Failed Us All

- Eli Manning - vs. the Broncos...really!? Seven INTs on the season—c'mon Man!
- Alfred Morris - struggling alongside RG3; only 10 FF points in Week 2.
- Stevan Ridley - needs to step it up...Tommy Boy needs you!
- David Wilson - Brandon Jacobs has become his TD vulture.
- Reggie Wayne/Steve Smith/Demaryius Thomas/Marques Colston - combined for only 20 FF points.
- Vernon Davis - had only two FF points vs. Seattle.
- Tony Gonzalez - had only 33 yards in Week 2.
Looking ahead to next week, waiver wire Tuesday is here!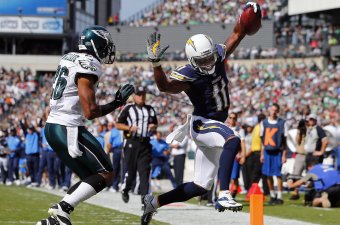 Rich Schultz/Getty Images
Players You Want to Target
- Charger WR Eddie Royal- Now even more so with Malcom Floyd injured.
- Packers RB James Starks - Hopefully you already handcuffed with Eddie Lacy.
- Broncos RB Knowshon Moreno - The best of the three RBs to own.
- Dolphins TE Charles Clay - is stepping up nicely for the loss of Dustin Keller.
- Texans WR - DeAndre Hopkins - is a sign of what's to come.
- Ravens WR Marlon Brown - He's hungry and Joe knows it.
- Bears TE Martellus Bennett - Scored three TDs in two games.
- Falcons Jacquizz Rodgers and Jason Snelling - with Steven Jackson out for a few weeks.
Good luck in Week 3!
Any fantasy football questions? Hit me up on Twitter @AnitaMarks and be sure to include the #BRFantasy.
Programming reminder: Watch "Fantasy Live" every Sunday at 12 p.m. ET here on Bleacher Report.
I'll be hosting with Josh Zerkle.
See you then!
This article is
What is the duplicate article?
Why is this article offensive?
Where is this article plagiarized from?
Why is this article poorly edited?