Tour Championship 2013: Odds for Top Contenders to Win FedEx Cup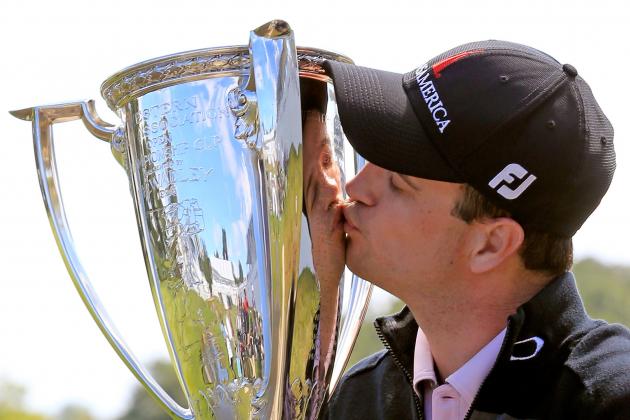 Sam Greenwood/Getty Images

The FedEx Cup playoffs have become a huge event.
While the golf season is still defined by the four major championships, the playoffs provide a legitimate champion to the golf year, and the event has grown in stature every year since it started in 2007.
The final round of the playoffs starts Thursday with the Tour Championship, which will be played at the East Lake Golf Club in Atlanta.
Just 30 players made it to the finals, and all 30 have a chance to come away with the championship and the $10 million prize that goes with it.
However, only the top five control their own destiny. Those five players are Tiger Woods, Henrik Stenson, Adam Scott, Zach Johnson and Matt Kuchar.
Here are the odds for those five and the other prime contenders for the title.
Begin Slideshow

»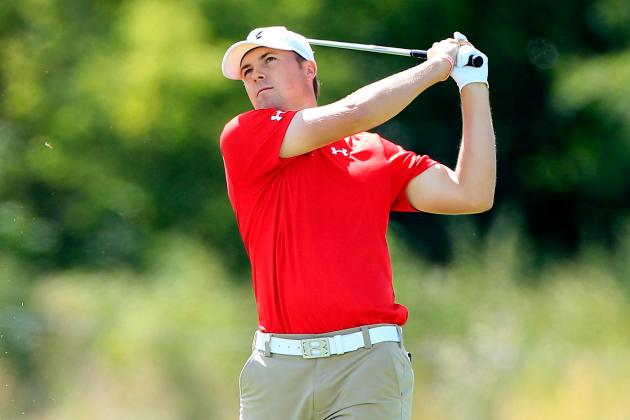 Michael Cohen/Getty Images

Current FedEx Cup Rankings: 13th
Greatest Strength: This rookie knows how to compete, and he knows how to win. A year ago, Jordan Spieth made the decision to leave the University of Texas and join the pro tour. He has a victory and two second-place finishes under his belt. He has finished inside the top 10 eight times and has been in the top 25 12 times. He seems to thrive under pressure, and he will have another chance to prove it here.
Biggest Issue: Spieth has a lot of things going for him, but he can't sneak up on the rest of the golf world any longer. He may be a 20-year-old rookie, but expectations are high, and with those expectations comes the kind of pressure Spieth has never seen before. He seems to get a bit nervous on moving day. While his scoring averages in the first, second and final rounds are all in the top 10, his third-round scoring average of 71.35 ranks 126th.
Odds to Win: 20-1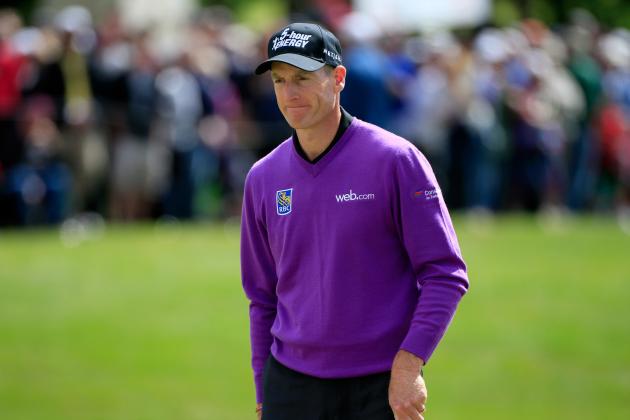 Michael Cohen/Getty Images

Current FedEx Cup Rankings: 11th
Greatest Strength: Jim Furyk set the golf world buzzing when he fired a stunning 59 in the second round of the BMW Championship. He was able to put that kind of round together because of his superb accuracy on the tee, off the fairways and with his putter. While his swing may cause teaching pros to wince, Furyk is one of the most accurate golfers on tour.
Biggest Issue: While his superb round at the BMW set him apart from from nearly everyone—there have only been five other 59s fired in PGA Tour events—he did not win the tournament. That's the big issue for Furyk, as he has not won since the 2010 Tour Championship. Does he have the confidence to pull it off here?
Odds to Win: 22-1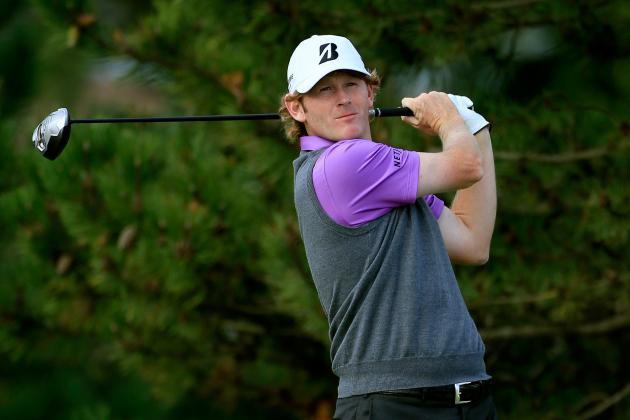 Michael Cohen/Getty Images

Current FedEx Cup Rankings: 11th
Greatest Strength: Brandt Snedeker has brought home more than $10 million over the last two years, and that puts him in a very exclusive club. This year, he has won twice and finished second twice, and he has one third-place finish. His putting sets him apart from the rest of the competition. He ranks fourth in strokes gained putting, and that's why he's been so consistent the past two years.
Biggest Issue: Snedeker is often mentioned as the best golfer never to have won a major. That may have something to do with his mental makeup. While he keeps his cool during regular tour events, he seems to have trouble with that aspect of his personality in the biggest tournaments. It's time for Snedeker to assert himself and toughen up when the championship is on the line.
Odds to Win: 18-1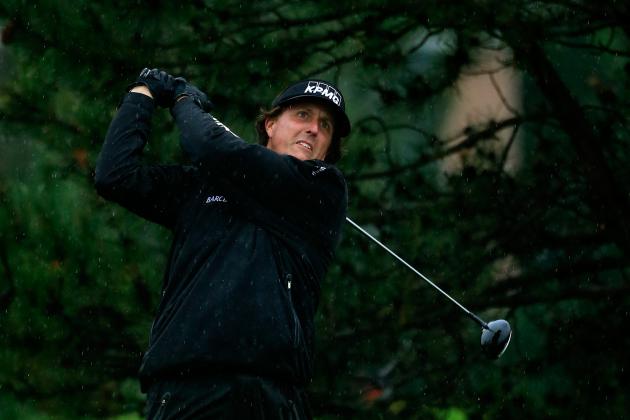 Michael Cohen/Getty Images

Current FedEx Cup Rankings: 8th
Greatest Strength: There's no problem with Phil Mickelson's confidence, and that wasn't always the case. For years, he was the best golfer on tour without a major, but now he has five of them. His performance in this year's British Open was dramatic, firing a final round of 66 when his closest competitors struggled to stand up to the pressure. Mickelson is perhaps the game's best shot-maker. He is inventive and creative, almost to a fault.
Biggest Issue: The fault is that Mickelson has had a strong tendency to "go for it" on nearly every occasion. That kind of mindset is spectacular when he pulls off a great shot, but it is disastrous when he doesn't. While Mickelson may not do that as often as he once did, he will still tend to show too much gusto when he needs to show a bit more discretion.
Odds to Win: 12-1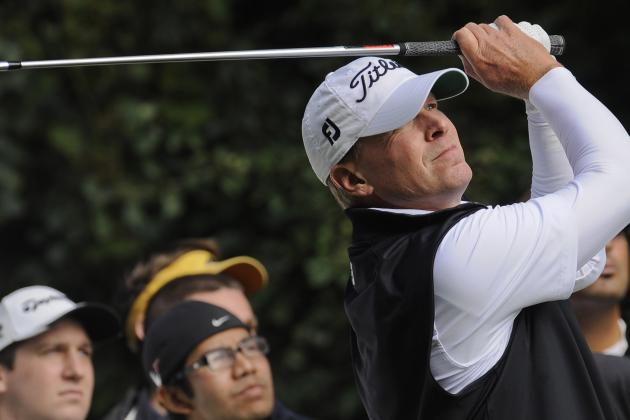 Matt Marton-USA TODAY Sports

Current FedEx Cup Rankings: 6th
Greatest Strength: You may hear announcers going on and on about Steve Stricker's "ball-striking ability," which makes it sound as if he has mastered the game in a way that few others have. The numbers bear out announcers like Johnny Miller and Frank Nobilo. He is not a long hitter, but he is accurate. Stricker ranks third on the tour in driving accuracy, and he ranks second in greens in regulation. He also has few peers when it comes to putting, and he gives his good friend Tiger Woods putting lessons when he asks for them.
Biggest Issue: You can say Stricker has a hard time keeping up with the big hitters on tour, and you would be right. But that really doesn't matter when you can shape your shots the way that Stricker can. His only fault is that he has not won this year, and he has settled for second place three times.
Odds to Win: 14-1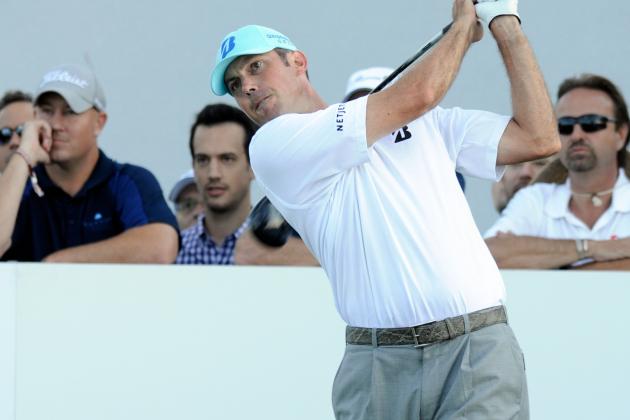 Reid Compton-USA TODAY Sports

Current FedEx Cup Rankings: 5th
Greatest Strength: Matt Kuchar may be the most consistent player on the tour. He has made the cut in all 22 events he has entered this year and in 43 of the last 44 events dating back to the start of the 2012 season. Kuchar may have a bad round every once in a while, but he almost never has two of them in a row. Kuchar is one of the best bunker players on the tour, as he ranks second in sand saves.
Biggest Issue: If Snedeker is the best golfer without a major championship to his credit, Kuchar is 1A. He seems to have a bit more toughness than Snedeker, but he could probably use even more. He has won twice on the tour this year, but his final-round scoring average of 70.43 is his worst of the four days of competition.

Odds to Win: 10-1
Matt Marton-USA TODAY Sports

Current FedEx Cup Rankings: 4th
Greatest Strength: Zach Johnson is a gutsy firecracker who takes advantage of an opportunity when he gets it. That was the case at the BMW Championship in suburban Chicago. The tournament looked like it belonged to Jim Furyk or Steve Stricker, but Johnson came barging in and made his birdie putts down the stretch when the others lost their way. Johnson has been sizzling in recent weeks, finishing in the top 10 in six of his last seven tour events.
Biggest Issue: While he is hot right now, the East Lake Club could prove difficult for Johnson. The course plays quite long, and that's not one of the strengths of his game. Johnson ranks 158th in driving distance at just over 274 yards per tee shot, and that could put him at a disadvantage here.

Odds to Win: 9-1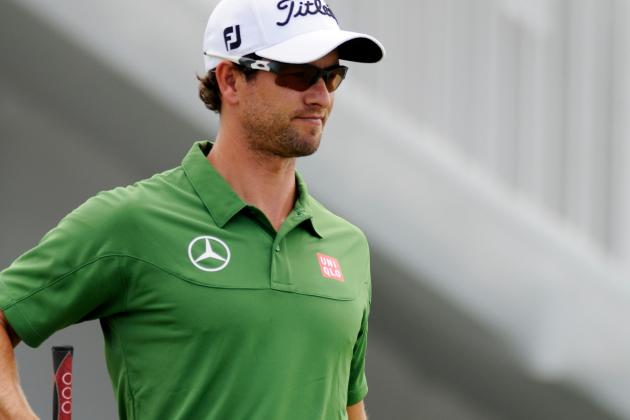 Reid Compton-USA TODAY Sports

Current FedEx Cup Rankings: 3rd
Greatest Strength: This has been a special year for Adam Scott, as he won the Masters and The Barclays, which was the first FedEx Cup playoff event. One of the biggest hitters on the tour, Scott is also known for having one of the most picturesque swings. When you win a major, come close in several others and win a playoff event, you have become one of the heavyweights of the tour. Scott is clearly formidable competition.
Biggest Issue: When he is on with his putter, Scott has to be considered one of the favorites to win. However, if he's not on his game, it's his putting that is likely to desert him. Scott ranks 97th in strokes gained putting.

Odds to Win: 6-1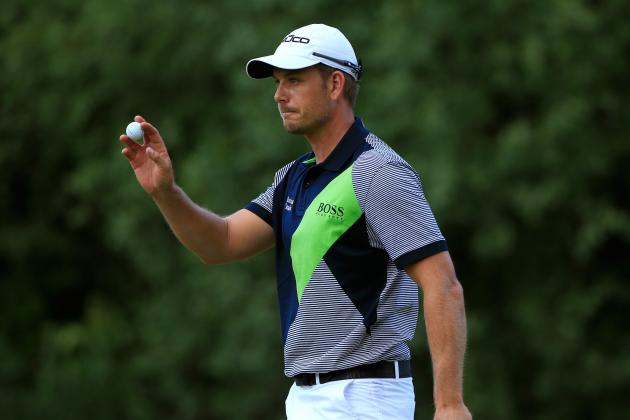 Michael Cohen/Getty Images

Current FedEx Cup Rankings: 2nd
Greatest Strength: Prior to the BMW Championship (he tied for 33rd), Henrik Stenson was perhaps the hottest golfer on the tour. He won the Deutsche Bank Championship and prior to that had a run of second in the British Open, second in the Bridgestone Invitational and third in the PGA Championship. Stenson has been the most accurate player on the tour this year, hitting 71.57 percent of his greens in regulation. That makes him tough to beat.
Biggest Issue: Has he found a new driver? The Swede broke his driver in a fit of anger at the BMW Championship because his play was not up to his standards. Throwing temper tantrums is never a good way to prepare for a championship event. Stenson has a history of breaking and throwing clubs throughout his career. He has also been complaining of fatigue in recent days.

Odds to Win: 5-1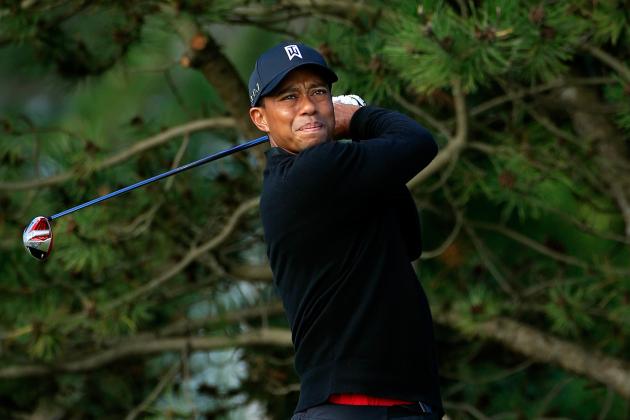 Michael Cohen/Getty Images

Current FedEx Cup Rankings: 1st
Greatest Strength: There have been a lot of positives for Tiger Woods. He's on top of the money list and the FedEx Cup points list, and he has won five tournaments while nobody else has won more than two. His iron play has been superb for most of the year, and his driving accuracy seemed to improve in the BMW Championship.
Biggest Issue: In addition to not winning a major, Woods has finished 30th or worse in six tournaments this year. He has also tended to struggle in the third and fourth rounds after generally playing well in the first two rounds. Until recently, he was having problems off the tee, and you could reasonably expect him to have a few inaccuracies with his driver at the Tour Championship. Finally, Woods has been involved in a couple of rules controversies (at the Masters and the BMW Championship), and that can't be good for his psyche.

Odds to Win: 3-1