The Champions League was always going to be Manuel Pellegrini's proving ground.
With Manchester City opening up their Champions League campaign Tuesday night against Viktoria Plzen, anything less than three points will be a disappointment.
Pellegrini has said as much himself, per UEFA.com's Ondřej Zlámal:
We have to win this game. It's very important to start the group on a winning note. However, we know that we're playing a strong team. Plzeň are a good team. They haven't lost in their last 13 or 14 games and they're champions of the Czech Republic. I'm sure this won't be an easy group, but we will do our best to progress to the round of 16.
Traveling to the Czech Republic could be a bit tricky, but Doosan Arena isn't exactly a fortress—City should have more than enough to see themselves through to the win.
It's important for the Manchester club to start off the group well, as Group D should be competitive. While it's not the toughest group in the Champions League, there are more than enough top clubs to make it interesting.
Bayern Munich are almost certainly a lock to snatch one of the top two spots in the group. That leaves City battling with CSKA Moscow for that last place in the knockout stage.
City face off with Bayern in their next Champions League match, so it wouldn't be good for City to start the group stage with one or two points. It would put a lot of pressure on the club for those final four matches, especially with two of the matches coming away to CSKA and Bayern.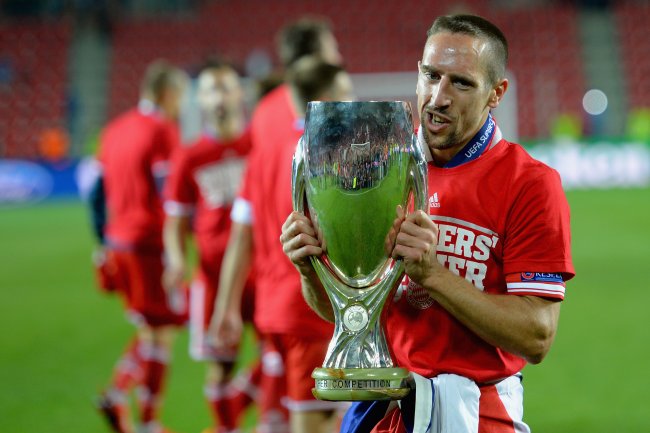 Shaun Botterill/Getty Images
Luckily, this is exactly why Pellegrini has been brought in. He was hired to successfully navigate Manchester City through Europe.
When he took over for Roberto Mancini, the 60-year-old Chilean boasted an impressive European record, reaching the semifinals with Villarreal in 2006, and he was within a few seconds of doing the same with Malaga last season. It's certainly more than Mancini was able to do with more resources at Inter Milan and then Manchester City.
Where will Manchester City finish the Champions League?
However, Pellegrini hasn't experience the best of starts in the Premier League. City are fourth in the table, which isn't all that bad. What is bad is the fact that City lost to Cardiff City and then looked unimpressive in a win over Hull City and a draw against Stoke City.
In the Stoke match, the City manager chose to rest some of his key players to ensure they'd be at full fitness for the Champions League match and the Manchester Derby on Sunday. Dropping points against Plzen would mean the strategy Pellegrini used against Stoke was all for naught.
By no means is Pellegrini on the hot seat, but a win against Plzen would help to silence some of the critics that argue the Chilean isn't up to the job. It would build some positive momentum toward that big clash with Manchester United and help the supporters forget about the lukewarm start to the Premier League.
A win would also help Manchester City start to get past their rather lackluster record in the Champions League over the last two years. They failed to secure any points away from home last season en route to a fourth-place finish in Group D. In 2011/12, they only picked up one win on the road, against Villarreal, and finished third in the group.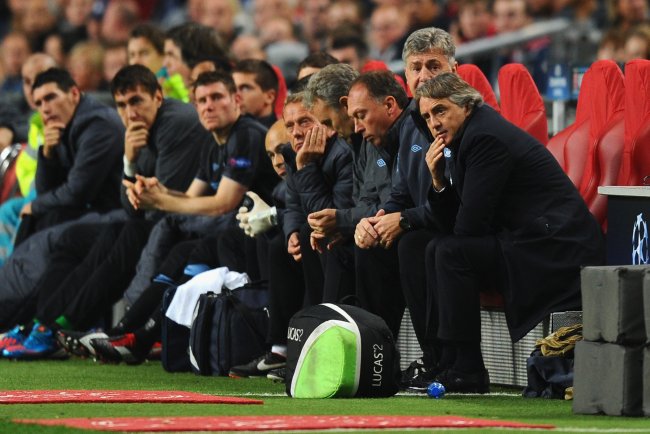 Mike Hewitt/Getty Images
That's what ended up costing Mancini his job.
For a manager who was hired largely on his ability to do a lot with less in the Champions League, Pellegrini can ill afford to have his team put in another uninspired performance.