5 Reasons Why Everton Must View the Transfer Window as a Win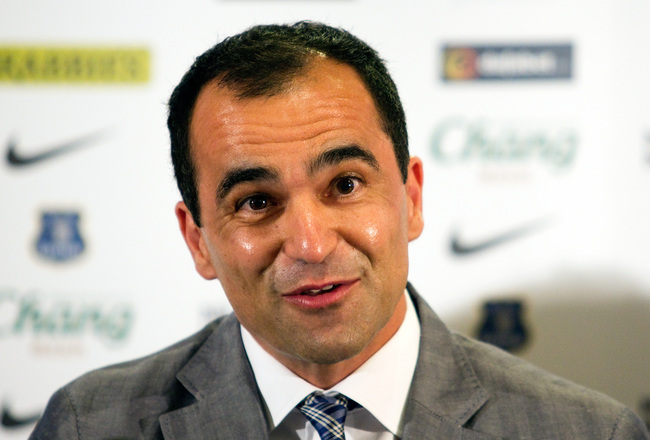 Paul Thomas/Getty Images
From the outside, many could perceive Everton's summer transfer window to be average, at best.
A marquee name left in Marouane Fellaini; the squad is now teeming with players from a relegated Wigan side, and two of them cost a financially stricken club over £18 million to acquire.
These are certainly facts, and they read badly in isolation. However, Everton's recent transfer activity has been a roaring success—as the following slides will emphasise.
Leighton Baines Remains a Toffee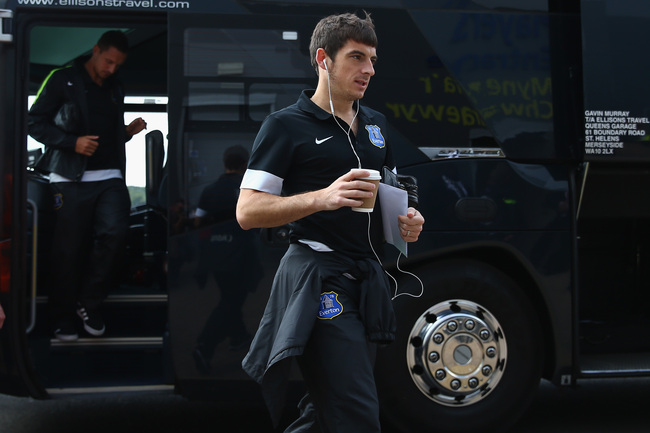 Michael Steele/Getty Images
As deadline day approached, the overriding fear for those connected with the club was that Leighton Baines would be sold.
Manchester United's relentless public courting, alongside rumours that he would favour a move, only heightened the tension. But the fact that Baines remained at Goodison Park is a major boost for the club and cannot be understated.
Given how central he is, not only as a reliable defender but as one of the Premier League's most prominent and creative weapons, losing him so late in the day would have been nothing short of catastrophic.
The clubs' refusal to sell must be commended, and with mumblings of an new contract on the horizon, this is a definitive win for the Toffees.
Romelu Lukaku Solves Goals Shortage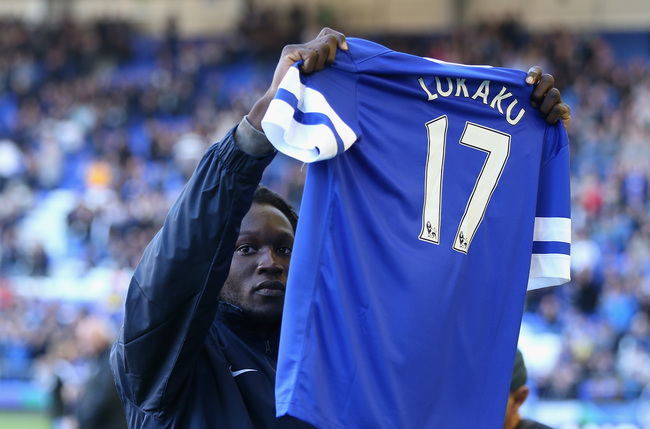 Clive Brunskill/Getty Images
Everton's major downfall for several years has been finding a regular source of goals. It was the reason they fell short in last season's quest for Europe, as too many points were dropped when dominant phases—and even games—didn't translate into a sufficient haul of goals.
By adding Romelu Lukaku on loan, Everton should eliminate this frailty for another 12 months.
The Belgium international was clinical last season, notching up 17 goals in just 20 Premier League starts for an especially defensive West Brom.
Playing in a more attacking team and likely to carve out a more constant stream of chances, Lukaku's potential goal return is considerable.
Every team goes into a transfer window with strengths and weaknesses, and by adding this Belgian international, Everton have emphatically erased a primary flaw.
Gareth Barry and James McCarthy Boost Midfield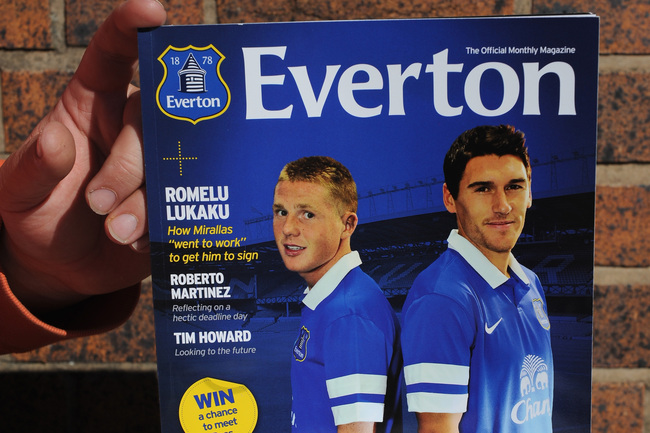 Chris Brunskill/Getty Images
Marouane Fellaini's loss is certainly a blow for Everton, but he was an influence in attacking midfield last season, a role where Ross Barkley seems on the way to replicating—if not surpassing—his input.
Therefore, there's an argument to say he's already replaced without any money being spent.
Under Roberto Martinez, Fellaini reverted to his more favoured role in defensive midfield. His opening three games weren't especially notable this season and if anything, he struggled with his positioning and his ability to move the ball as quickly as was required.
In Gareth Barry and James McCarthy, the Toffees have added two high-calibre options, both of whom appear far more competent playing Martinez's desired style.
That's not to say they are better players than Fellaini, but more the fact that they are better stylistic fits in Everton's current evolving style—making them ideal purchases.
Everton Made a Profit
Clive Brunskill/Getty Images
Given their well-known financial difficulties, turning in a profit of close to £10 million—when the squad appears significantly bolstered on paper—is also a sign of a prosperous transfer market.
To reveal that profit in more detail, Victor Anichebe and Arouna Kone are effectively swapped for £6 million, offsetting their signing fees. Marouane Fellaini is then sold for Gareth Barry, on loan, James McCarthy and a fee of almost £15 million; with a portion of that price covering the minimal amounts paid for Joel Robles, Gerard Deulofeu and Romelu Lukaku.
For those pointing to the additional wages now paid, remember the fact that David Moyes and Fellaini were two of the Toffees' highest earners.
The fact that they, along with Phil Neville, Thomas Hitzlsperger and Jan Mucha, have left should leave a relatively healthy financial return.
Martinez Has Added Depth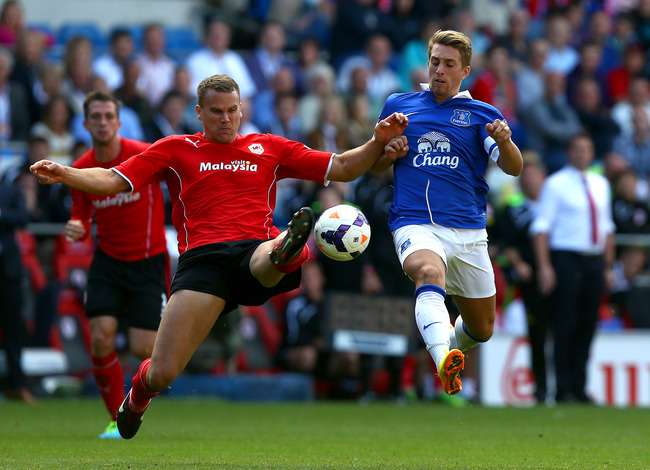 Jan Kruger/Getty Images
Finally, while David Moyes often deployed a starting XI capable of competing with the best in the league, it was often his lack of options in reserve that left him hamstrung throughout a season.
By bringing in seven new faces—all capable of contributing—while losing just a handful of regular starters, Roberto Martinez has added an extra layer to his squad.
His bench has been full of Premier League experience thus far, with one or two familiar names even failing to make the final 18. Yes, four of them have played for a relegated Wigan, but only one of them—a 22-year-old with a rapid, upward curve of potential—will be a regular starter this season.
The rest will supply better competition and fresh, alternative options for a team that used the fewest substitutions last season.
Keep Reading

Everton: Like this team?