Chelsea's Top 5 Central Defenders of All Time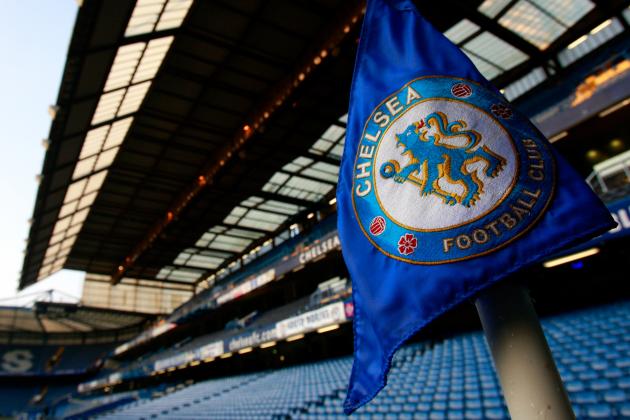 Dan Istitene/Getty Images

This week Bleacher Report is taking on the mammoth task of attempting to name Chelsea's top 50 players of all time.
Using the hashtag #CFCTop50 on Twitter or the comments section from our news story covering the top 50 (published on Monday), we're encouraging fans to get in touch with their views on who should make the list.
We'll be publishing all 50 players on Sunday, Sept. 22, but in the meantime, we thought we'd whet the appetite with our list of the Blues' top five central defenders.
Now, there have been some fine warriors in the centre of defence for Chelsea down the years. Some who have defined an era and others who have captured the imagination.
The likes of Frank Leboeuf and William Gallas are just two notable names that spring to mind for players who missed out, but whittling it down to just five proved a difficult task, and for one reason or another, they narrowly missed out.
Anyhow, without further ado, sit back and celebrate the Stamford Bridge careers of five Blues legends.
If you you think we missed someone out, or worse, simply got it wrong, let us know who your top five central defenders would be in the comments section below.
Begin Slideshow

»
Chelsea lifted the FA Cup for the first time in 1970, and while Peter Osgood more than played his part with a fabulous header to equalize in the replay at Old Trafford, it was David Webb who ensured the Blues defeated old foe Leeds United.
"It's like a freekick, not a throw," exclaimed the commentator as Webb arrived at the back post to convert Ian Hutchinson's effort, putting Chelsea 2-1 up—the first time they had been in front in the final.
It proved enough to give them victory, and Webb has been fondly remembered along the King's Road ever since.
That goal is only just one part of his Chelsea legacy, however.
Webb was a fine defender, firmly part of the old school centre-backs club in his heyday, and made 299 appearances for the Blues.
He made a return to Stamford Bridge as caretaker manager in 1993, helping Chelsea avoid relegation from the Premier League.
Webb may not have been given the job full-time, but in helping the Blues remain in the top flight, Glenn Hoddle soon became manager.
Ruud Gullit was one of Hoddle's most high-profile signings, and we all know where Chelsea went from there.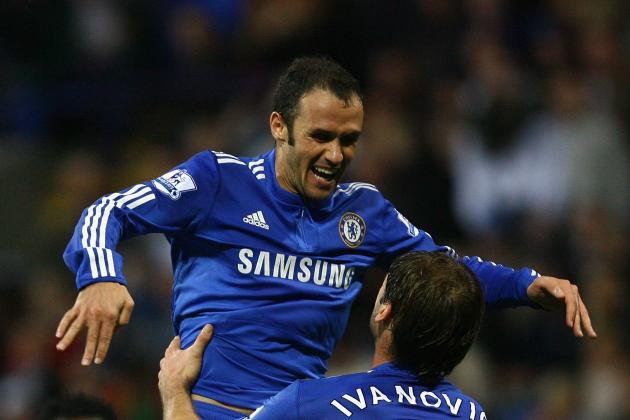 Alex Livesey/Getty Images

Chelsea lifted their first league title in 2004-05 utilizing the attacking talents of Damien Duff and Arjen Robben on the flanks, with Didier Drogba and Frank Lampard scoring the all-important goals.
Behind them, though, was arguably the club's greatest-ever centre-back pairing—John Terry and Ricardo Carvalho.
Carvalho was part of Jose Mourinho's all-conquering Porto team that had lifted the Champions League trophy the season prior to him joining the Blues, so it was no surprise when Mourinho opted to bring him to West London as part of his mission to replicate his success in England.
The wisdom of Chelsea paying Porto a reported £20 million for a defender may have been questioned at the time, but almost a decade on, it's clear why they did.
Carvalho proved any doubters wrong in his first season at Stamford Bridge, with the Blues conceding just 15 goals as they marched on to win the Premier League crown.
Like his entire Chelsea career, he was phenomenal that season, and having departed for Real Madrid in 2010, the club hasn't quite replaced him with a defender of his talents.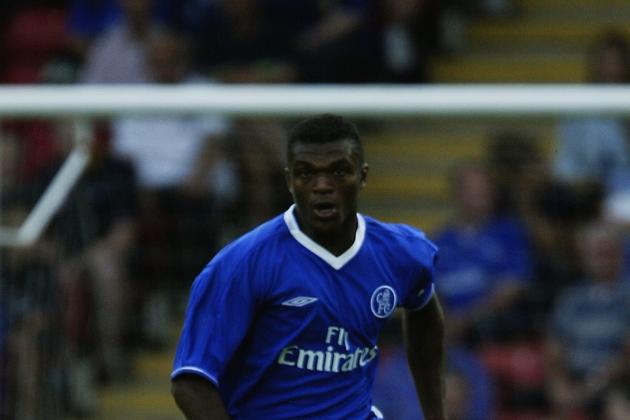 Clive Rose/Getty Images

There's an impression that prior to Roman Abramovich's takeover of Chelsea in 2003, the Blues couldn't attract bona fide stars to Stamford Bridge.
Signing Marcel Desailly from AC Milan in 1998 suggests otherwise.
The Frenchman arrived in West London a World Cup winner having weeks earlier helped inspire France to their historic victory over Brazil in the final in Paris.
He looked every bit the part, too, and was a vital cog in the Chelsea project that has eventually delivered league titles and seen the club become European champions.
Desailly was incredibly influential on the pitch, but off it he helped bring the club into the modern era also, assisting with the introduction of new training techniques and advising his teammates on the importance of a clean lifestyle away from the game.
He was a leader in every sense and, as captain, led Chelsea with aplomb.
Still a regular visitor to Stamford Bridge, just looking at Ron Harris' statistics outline what a fine player he was for Chelsea.
From joining the club as a 15-year-old, he went on to make 795 appearances (a club record) in Chelsea colours and sits among his peers from the time as the perfect example of how defenders once approached the game.
There are many footballing cliches that can be applied to his career, but the notion of Harris taking no prisoners is perhaps the most apt.
His manager, Tommy Docherty, used to call him "The Late" Ron Harris on account of his tactic to deliberately arrive late in challenges, but it was the moniker "Chopper" that would catch on, with Harris still fondly referred to as such today by Chelsea fans and neutrals alike.
He was a good footballer, too, scoring 14 goals in his Chelsea career, while he was also the club's most successful captain up until the late 1990s when Dennis Wise usurped him.
Chopper won the FA Cup in 1970, following that success up a year later when he captained the Blues to victory over Real Madrid in the Cup Winners' Cup.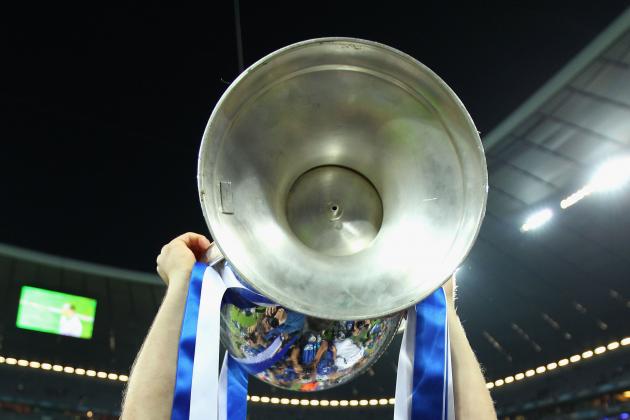 Alex Livesey/Getty Images

What a career John Terry has had, and he is still going strong.
From Chelsea youth product to club captain—and with it Chelsea legend—there aren't many players, let alone defenders, who can claim to have had the impact he has had at Stamford Bridge.
The epitome of the one-club man, Terry has captained Chelsea to three league titles, four FA Cups and two League Cups.
For varying reasons, he missed out on featuring in the club's two recent European successes in the Champions League and Europa League. But while he didn't feature in those matches, Terry more than played his role in helping his team reach each final.
He's breaking all records before him, too. Terry has scored more goals than any other defender in Chelsea's 108-year history, won more trophies than any other captain and is the only skipper to also win two or more championship medals.
He is truly a fine talent, so it's a shame events in his personal life have dictated how many view him on the pitch.
At 32, he knows retirement isn't too far away, but when that time comes, his legacy will be as Chelsea's finest defender and one of England's best centre-backs.
Garry Hayes is Bleacher Report's lead Chelsea correspondent and will be following the club from a London base throughout the 2013-14 season. Follow him on Twitter here: @garryhayes