5 Things Paul Pogba Must Learn to Succeed Andrea Pirlo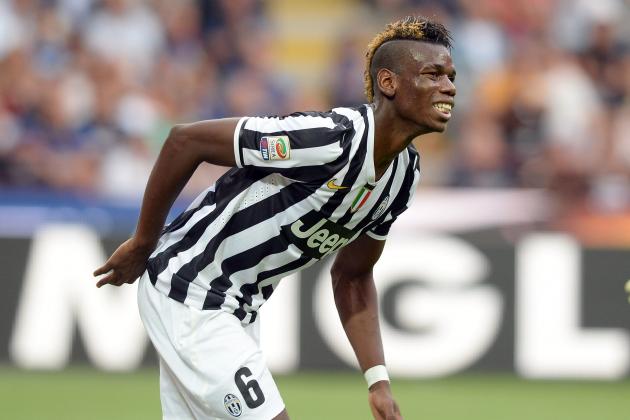 Claudio Villa/Getty Images

Paul Pogba is a special talent, that much is clear.
Polpo Paul (Paul the Octopus), as he is affectionately known to the Juventini, forced his way into the lineup last season when it was abundantly clear that Antonio Conte could not call upon two strikers that he could trust.
This season is ever more fascinating. With Claudio Marchisio's injury in the Supercoppa, the Frenchman has begun the season as a starter and grasped that opportunity with both hands.
A series of sublime performances will have posed the dilemma to Conte as to how he can accommodate both the 20-year-old, Il Principino and a striking duo to maintain the 3-5-2.
With Arturo Vidal and Andrea Pirlo's places firmly secure, this is a selection problem that nobody can predict with any confidence moving forward.
In the long term though, Pogba will have the opportunity to succeed Pirlo in that midfield trio, perhaps even as early as next season with the 34-year-old's contract expiring next summer.
Here are five things that Pogba must grasp in the meantime to inherit Pirlo's crown at Juve.
Begin Slideshow

»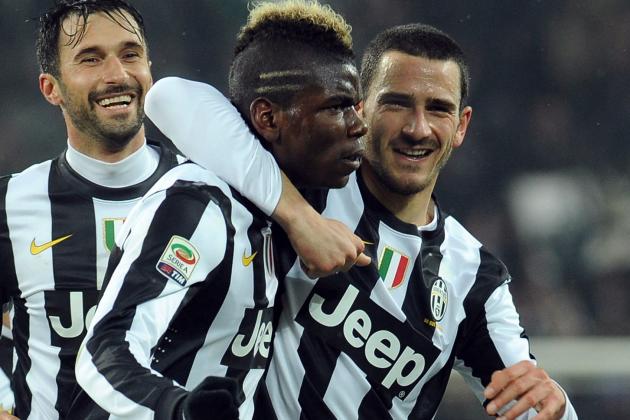 Valerio Pennicino/Getty Images

One of the best things that Pirlo has offered Juventus is the ability to combine with Leonardo Bonucci as the Azzurri centre-back strides out from the defense.
Pogba is a complete player and can be called upon to offer more variety with the combinations that the Bianconeri use to establish their play.
This will prevent a man-marking job from the opposition on Pirlo and give Pogba greater influence on the side.
With a fine range of passing, Pogba is certainly capable of dropping in deep as a pivot, dictating the tempo of the game.
Perhaps Pogba is yet to prove that he can replicate Pirlo's passing just yet, but with added athleticism, he can have an equally good partnership with Bonucci as the Old Lady look to build attacks from the base of their midfield.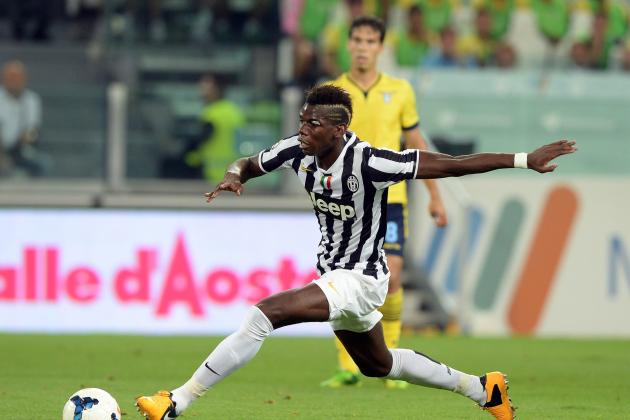 Claudio Villa/Getty Images

Pogba is far from a bad boy on the pitch, but sometimes the way he conducts himself exudes a certain arrogance.
Pirlo's arrogance comes from his ability on the ball, rather than any talk or body language.
Pogba was sent off last season against Palermo for spitting at Salvatore Aronica and there is more than a sense that the Frenchman's behaviour could be improved.
Another red card followed in a match against France, with two bookable offences in the space of 60 seconds. And while that one was perhaps harsh, a more composed player would have been aware that he could not give the referee a decision to make so soon after the first yellow card.
A good reputation will not be built in weeks or months, but Pogba will need to put his head down and conduct himself in a better manner if he is to garner comparisons with Pirlo.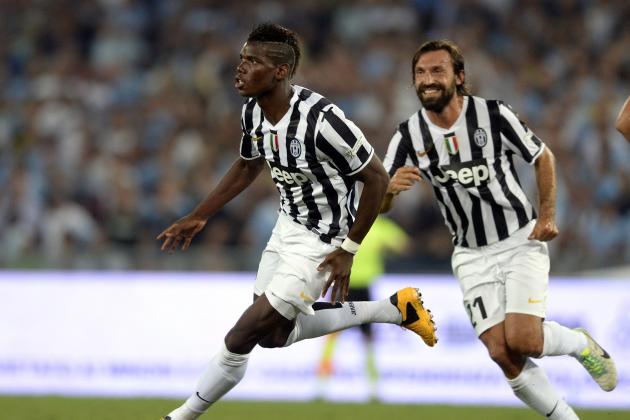 Claudio Villa/Getty Images

Pogba has the ability to replicate some of Pirlo's long-range goals and put a number of fine assists onto a plate for team mates, but another of the regista's best qualities is yet to be replicated by the Frenchman.
Pirlo's lateral movement around his teammates makes him such a classy player, with the capability to keep the ball moving and work the opposition over.
Pogba will need to replicate this to assume Pirlo's role in the side, completing triangles to progress the play forward.
For the moment, Pogba's passing can be rather one dimensional, which is fine, as he possesses great quality to be able to make a difference with just one pass.
However, Pogba could become even greater if he can dissect the opposition with just his movement off the ball and increased pace to his passes.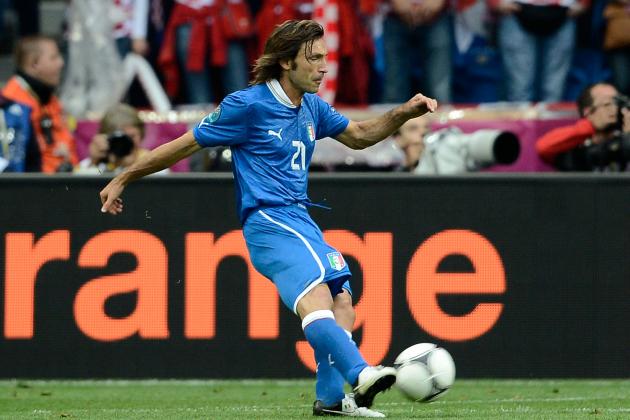 Claudio Villa/Getty Images

While it is unclear whether Pogba is capable of assuming free-kick duties from Pirlo, it would be great to see him given the opportunity as his reputation grows.
With a great respect from his team mates, it is only natural that Pogba will be able to impose himself on his team mates and grasp the ball at times in and around the penalty area.
Pogba's execution would be somewhat different to the beauty that Pirlo can showcase.
But Pogba can be similarly effective, as he has already shown an ability to cleanly strike the ball from distance, both with power and accuracy.
Crosses from dead balls in the wide areas are also something that Pogba could aptly provide the side, as he can drive the ball with accuracy and swerve, perfect for on-rushing team mates to attack.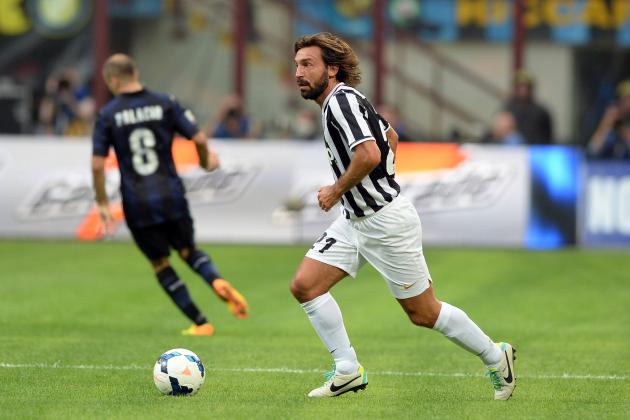 Claudio Villa/Getty Images

Something that goes fairly unnoticed when discussing Pirlo's greatness is the way in which he is able to make all of his team mates better.
As already discussed, his movement is there to help Juve keep possession by always offering an option, even when the opponents are pressing intensely.
His vision is something that is now trusted—given the number of years he has demonstrated an ability to find team mates if they make the run.
So the Bianconeri players know that a dart infield is worth making, as Pirlo will pick them out often enough if they persist.
Pogba needs to replicate this by building a level of trust with his team mates and if they are prepared to make those off-the-ball movements when the Frenchman picks up possession, that will be the ultimate sign that he has assumed a role as prominent as Pirlo's.
When the team begin to jump into action when Pogba gets on the ball, we will know that he is ready to assume the mantle that is not far from being passed on by Pirlo.