Philadelphia Eagles: 4 Burning Questions Team Must Answer in Week 3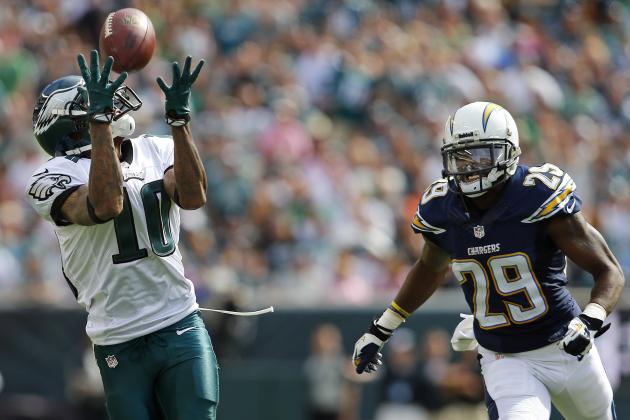 Rich Schultz/Getty Images

After an impressive win over the Washington Redskins in Week 1, the Philadelphia Eagles were unable to keep up with the high-octane offense of the San Diego Chargers in Week 2. Through a combination of good play from Philip Rivers and dreadful defense by the Eagles, the Philadelphia fell short in a close game, 33-30.
The honeymoon effect of the Eagles' season-opening coming-out party is now completely faded, and this team, while improved in many areas since last season, has plenty of questions left to answer. Here are four burning questions the team must answer in Week 3, in descending order of importance.
Begin Slideshow

»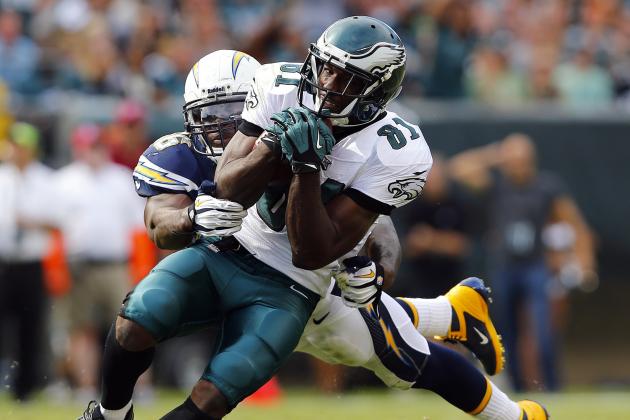 Rich Schultz/Getty Images

On the Eagles' final scoring drive of the game, they scored a field goal to tie it at 30-30. Unfortunately, they also left one minute and 20 seconds on the clock, and the Chargers had all of their timeouts.
Along the way, the Eagles continued to pass and run quick plays and completely mismanaged the clock. Had they run the ball more when in the red zone, they could have wound the clock down much further and prevented any realistic final stand by the Chargers.
Head coach Chip Kelly had clock-control issues in the first game as well, where the Eagles scored 33 points and then allowed nearly two whole quarters for the Redskins to claw their way back. Time of possession is a big part of an offensive game plan, and Kelly will have to make adjustments in this area.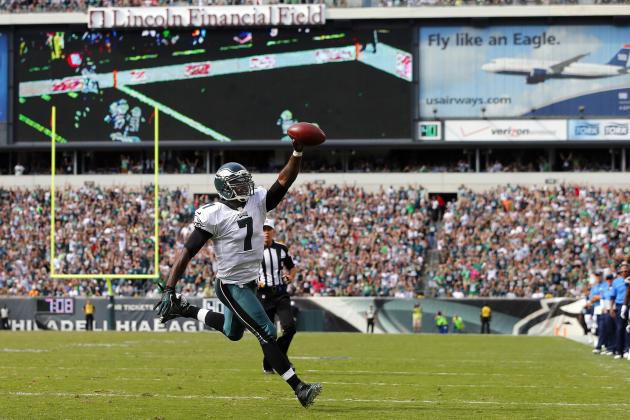 Rich Schultz/Getty Images

Against the Redskins, the Eagles looked phenomenal in the first half, then gassed by the second.
But the Eagles looked completely slowed down by just their second drive against the Chargers.
It's unclear, but Kelly seemed to mix it up on offense on Sunday, not running the uptempo Oregon-style offense every play, instead throwing some standard offensive sets in there from time to time.
The offense looked not gassed but confused. It seemed the team needed time merely to orient itself and figure out where to line up properly.
There were questions about whether Kelly's offense was sustainable from a physical standpoint, but is it sustainable from a mental standpoint as well?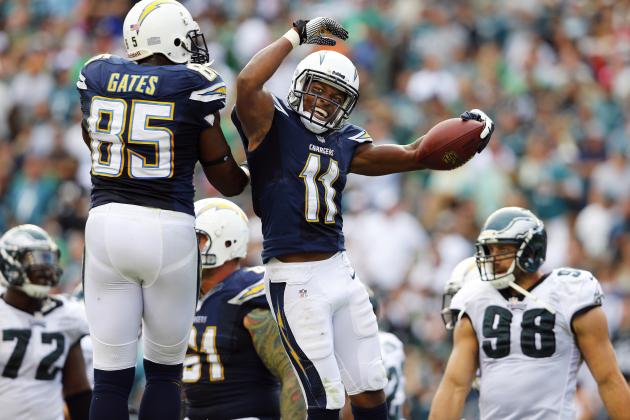 Rich Schultz/Getty Images

The Eagles blitzed consistently against the Redskins and got home, forcing Robert Griffin III into errant passes and mistakes.
Against the Chargers, however, they seem to have blitzed less. And when they did blitz, they were burned badly.
On one particular play, defensive coordinator Billy Davis sent the house at Rivers, but Rivers released the ball quickly to a wide-open Eddie Royal. Nate Allen then took a bad angle on the tackle, giving Royal a clear path to the end zone that resulted in his third touchdown reception of the game.
Without blitzing, the Eagles defense looked entirely ineffective, as the defensive line struggled to generate any pressure. But when blitzing, the defense was exploited time and time again with short passes.
Can Davis figure out a balance? He will need to against a Chiefs team that seems greatly improved under Andy Reid.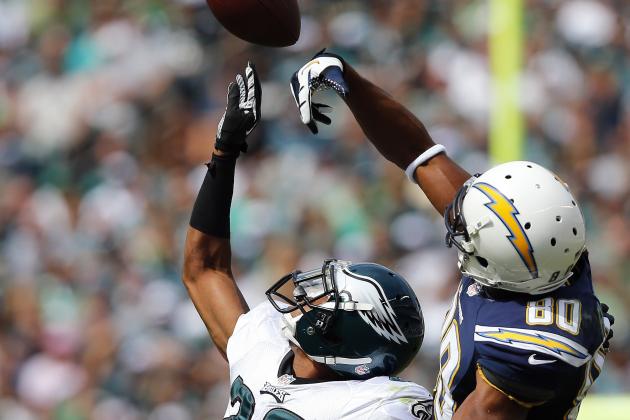 Rich Schultz/Getty Images

Cary Williams, after completely dominating in Week 1, had a dreadful game against the Chargers. He committed three pass-interference calls, with two of them coming in just the first half.
He also gave up far too many completions, allowing too much cushion for Rivers to complete the quick pass.
Williams looked like a superstar in Week 1, but in Week 2, he looked like the overrated stat-stuffer that others accused him of being. Similar to Asante Samuel, Williams seemed to be a liability in coverage and not as effective in consistently locking down his assignment, looking more for the big play.
The Eagles gave Williams a three-year, $17 million contract with $10.5 million guaranteed, according to Rotoworld. In order to live up to that contract, Williams must play better.