Jaguars: Five Plays They Should Keep From 2008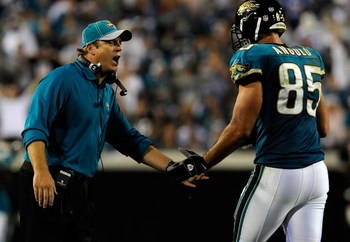 In an article written last week, I asked if we could forget the 2008 Jacksonville Jaguars season. Before permanently purging our memories of that dreaded season, we should recognize that they did win five games.
Is it possible to identify five plays from the 2008 Jaguars season that were actually effective enough to keep in 2009? Yes, and here they are in no particular order.
Run Formation: Jones-Drew Up The Middle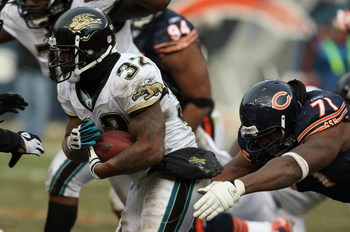 Let's face it—the Jaguars were a run-first team in 2008, and that will remain the same in 2009. Using a revamped offensive line and Jones-Drew's size and speed, Dirk Koetter will keep this one in the 2009 playbook.
Shotgun Formation: The Short Pass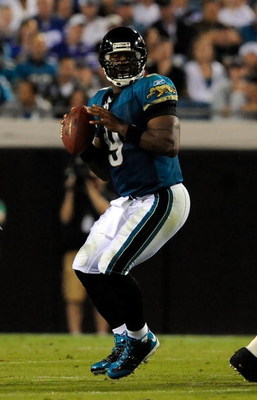 I too have grown tired of David Garrard throwing passes that are 20 yards or less, but the unfortunate truth is it is effective. Also, now that Garrard has dropped 20 pounds, his scrambling ability may have improved, and the shotgun allows him to use that ability.
Shotgun Formation: Draw Play
The Jaguars were very effective with the draw in 2008, and with deep-ball threat Torry Holt keeping the secondary down-field, Jacksonville's offense will continue to run the ball successfully with this play.
Run Formation: Jones-Drew Off Left Tackle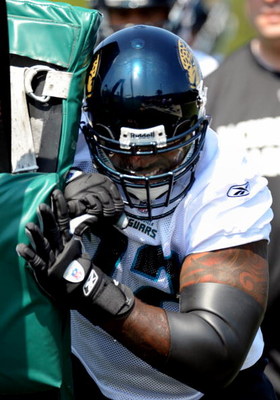 Yes, another run play, but in 2009 Jones-Drew will have Tra Thomas blowing open holes for him to run through. An effective 2008 play gets even more effective in 2009.
Run Formation: Jones-Drew Off Right Tackle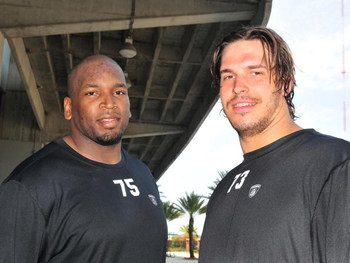 One of the pictured players, Eugene Monroe or Eben Britton, will start at Right Tackle this season, and both are very capable of opening running lanes for Jones-Drew. Just like off left tackle, this play should also remain in the 2009 Jaguars playbook.
Keep Reading

Jacksonville Jaguars: Like this team?