Breaking Down How the Green Bay Packers Showcased James Jones in Week 2
Use your ← → (arrow) keys to browse more stories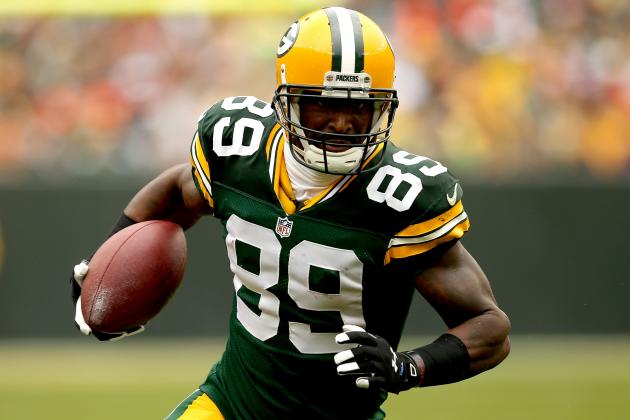 Matthew Stockman/Getty Images
James Jones recorded 11 receptions and 178 yards in Week 2.
After not recording a single reception in Week 1, wide receiver James Jones went off against the Washington Redskins in Week 2. He recorded 11 receptions for 178 yards and was featured throughout the Green Bay Packers' dominating victory.
Jones' play was a good sign for the Packers and a frightening sign for the rest of the NFL. After his dominant performance last week, it's only logical to take an in-depth look into Jones' Week 2 game.
Here's a breakdown of how exactly Green Bay showcased Jones.
What Do Advanced Statistics Say?
Before we get into the film, let's take a look at what the advanced statistics are saying about Jones' season so far.
Green Bay Packers' Receiver Grades

| | | | | |
| --- | --- | --- | --- | --- |
| Name | Overall Grade | Receiving Grade | Blocking Grade | Penalty Grade |
| Jordy Nelson | 5.2 | 4.5 | 0.3 | 0.4 |
| Randall Cobb | 4.0 | 3.3 | 0.9 | 0.3 |
| James Jones | 1.7 | 0.5 | 0.8 | 0.4 |
Via ProFootballFocus.com
As you can see in the above chart, Jones is having the worst season of the Packers' Big Three receivers, according to Pro Football Focus (subscription required). However, his Week 2 performance was a shade lower than Randall Cobb's, higher than Jordy Nelson's and good for the eighth-best performance of any receiver in the league last week.
In terms of quarterback rating, Aaron Rodgers has an impressive 118.8 when throwing to Jones. That's the 11th-best quarterback rating for a wide receiver in the NFL, according to Pro Football Focus (subscription required).
Jones' numbers in advanced statistics are encouraging because he didn't record a catch in Week 1 and had only two targets. In terms of his rankings in advanced statistics, James is only going to improve as he continues to be a focal point of Green Bay's offense.
How the Packers Showcased Jones
The Packers wasted no time getting Jones involved. He had three receptions on Green Bay's first offensive drive of the game. As you can see in the picture below, James is lined up wide left, with Nelson in the slot and Cobb wide right.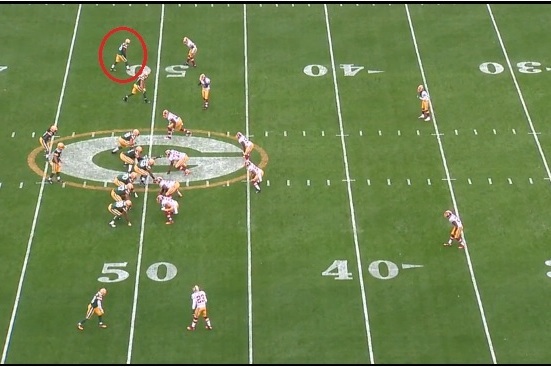 The play is a designed screen pass to Jones.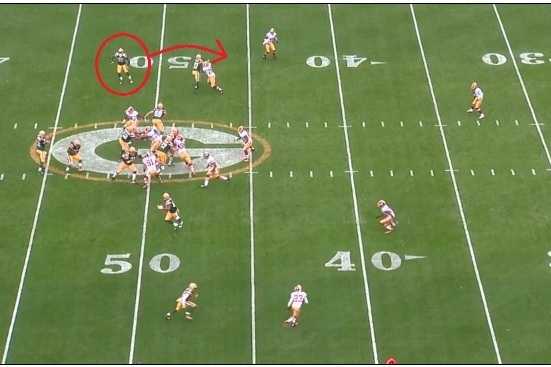 While the play only results in a three-yard gain, it was clear the Packers' goal was to get Jones the ball early and often.
Jones' second reception of the drive came two plays later on a very similar play. This time, Jones is lined up wide right, with Cobb in the slot and Nelson wide left.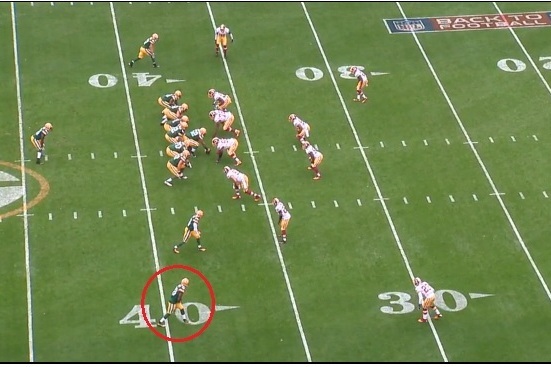 The play is once again a designed screen pass to Jones.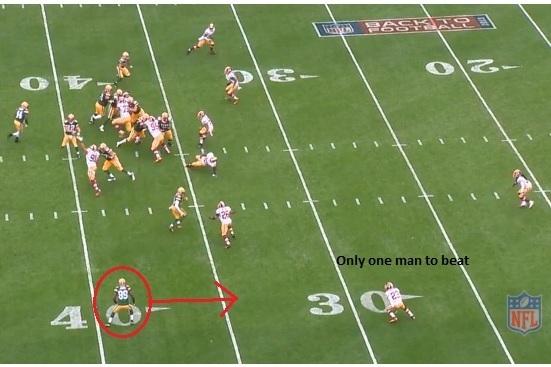 This time, it's a little more successful. The Packers get the man coverage they are looking for, and the final result is a nine-yard gain.
Even though Jones only gained 12 yards on his first two receptions, it was absolutely clear Jones was going to be a huge part of the game plan. The Packers clearly wanted to put the ball in Jones' hands and watch him make plays.
The next play we'll look at, which was Jones' fourth reception of the game, came early in the second quarter. Green Bay lines up Jones as the slot receiver on this play, with tight end Jermichael Finley wide left, Nelson wide right and Cobb lined up in the backfield.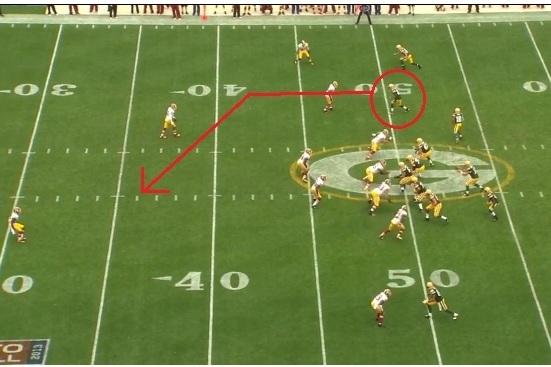 Jones runs a simple post route down the middle of the field. The Redskins are playing zone coverage, and Jones does a fantastic job finding the soft spot in the coverage. The end result is a 27-yard gain to put the Packers right outside the red zone.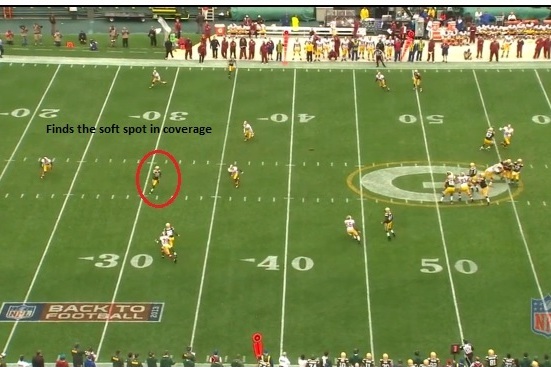 Jones' stellar play continued throughout the game. He led the Packers in both receptions and receiving yards in the win.
Green Bay did a fantastic job moving Jones all over the field and making it a priority to put the ball in his hands. He was showcased throughout the game and proved his performance in Week 1 was a complete fluke.
Look for Jones to continue to have a huge role in the Packers offense moving forward.