Champions League Tactical Themes to Look out for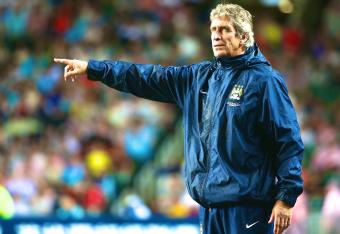 With the UEFA Champions League just around the corner, we take a look at some of the tactical trends and themes you simply have to look out for.
The finest competition in the world boasts the finest teams in Europe, and the world's best coaches go toe-to-toe on the sidelines in tactical duels each gameweek.
Last season was a high point in innovation and philosophy, and we think the stage is set for that to continue.
4-2-3-1
The 4-2-3-1 is still the go-to formation for many teams and coaches, and while a quiet shift toward the 4-3-3 system is being made in places, this is still the dominant shape.
Therefore, you'll see plenty of it, even with a serious slate of new teams gracing the competition this season.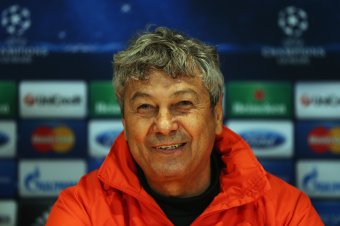 Bryn Lennon/Getty Images
Of the 16 sides that made the final stages of this competition last season, nine used the 4-2-3-1 on a frequent basis and a 10th—Arsenal—swapped between it and a hybrid 4-3-3/4-2-3-1 system.
It's the de facto best formation to use in Europe if you wish to remain solid and well balanced in attack and defence, but don't be concerned you're set to see the same thing over and over—it's one of the most flexible and varied systems around.
For example, there was a stark contrast between Juergen Klopp's Borussia Dortmund and Manuel Pellegrini's Malaga in the quarterfinals last season, but both teams played the same base system.
Napoli have reverted to it under Rafa Benitez while the likes of Shakhtar Donetsk, Schalke, Bayer Leverkusen and newcomers Real Sociedad are well educated in it.
Nullification
Football at the top level is more interesting because it's more tactical, technical and entertaining than anywhere else.
In recent seasons, in keeping with the introduction of the 4-2-3-1 formation as vogue, managers have been toying with ways to nullify their opponents' best attacking threats.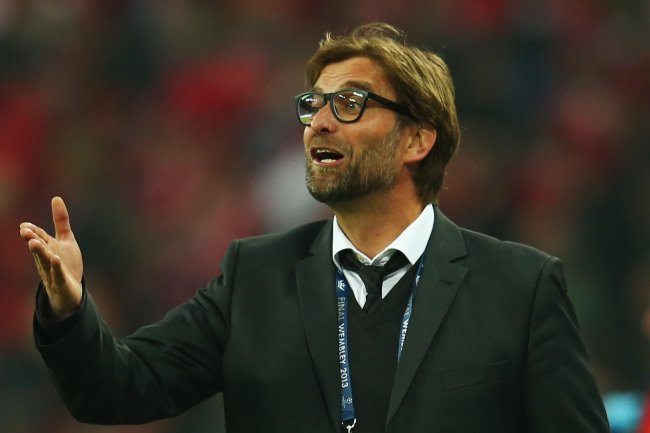 Alex Grimm/Getty Images
These strategies appeared frequently last season but in very different formats with Pellegrini, Klopp and Jupp Heynckes leading the way in terms of planning and efficiency.
Bayern Munich produced a high defensive line and used a suffoco in the forward areas to close the space in midfield in which Barcelona had to operate, allowing Bastian Schweinsteiger and Javi Martinez to best Xavi and co. with their physical style of play.
Pellegrini committed a winger, Duda, to a nullifying role on Ilkay Gundogan at Signal Iduna Park, stopping him from orchestrating from deep and forcing them to use other outlets—los Boquerones were just one minute, or perhaps one yard, away from the semifinals.
Expect to see the same strand of elite strategy once again—even in the group stages—due to the close nature of many groups.
"Control"
The concept of control, or controlling a game, is an interesting one.
To many it means keeping possession, stacking up the passing numbers and keeping the ball away from your opponent—La Masia style.
But Heynckes changed the footballing landscape, and despite Bayern not always dominating possession, they always controlled the outcome of the game.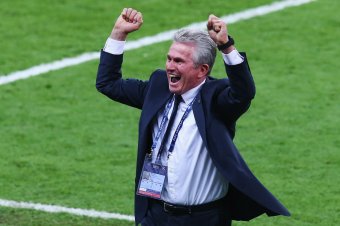 Martin Rose/Getty Images
How? Territorial control or advantage, to Heynckes, was far more important than seeing lots of the ball, and his high defensive line, interception-happy midfield and hardworking forwards ran tirelessly to ensure Barca got nowhere near the goal in their 7-0 aggregate win.
Die Bayern recorded possession statistics of 34 and 40 percent respectively across the two legs, but actually averaged more shots on goal and, of course, a seven-goal swing.
There is not a single manager out there who wants an exhausting Wednesday night matchup given their domestic commitments three or four days either side of the fixture, and that's why the concept of control is so important.
Control the game, control the outcome, control your energy levels. Luckily for the spectator, there are plenty of ways to dictate proceedings now, not just with the ball at your feet.
Questioning numbered formations
It's always been an issue, but with the incredibly balance nature of some teams' formations, it's becoming increasingly difficult to identify or label them with a crude numeric code.
4-2-3-1, 4-3-3, 4-4-2—you know the differences between these three systems, but how would you describe Pellegrini's Manchester City?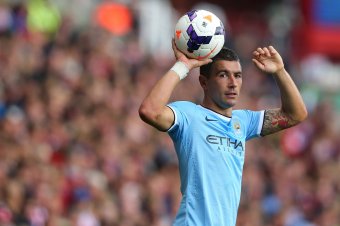 Alex Livesey/Getty Images
Is it a 4-4-2, a 4-4-1-1 or a 4-2-3-1? It's a tough call, and when you come down to the nitty gritty, it's about which transitional phase you tend to label a system.
Really, the most apt and accurate description of Pellegrini's City is "balanced," with the Chilean ensuring his side maraud the pitch and subsequently fill in for each other to avoid bunching up.
With tactics and formations becoming more and more free-flowing, there'll be more debate than ever before on what system your favourite team played—and it could be tough to find the true answer in the form of a numerical label.
This article is
What is the duplicate article?
Why is this article offensive?
Where is this article plagiarized from?
Why is this article poorly edited?