Full Predictions for Daniel Bryan's WWE Title Reign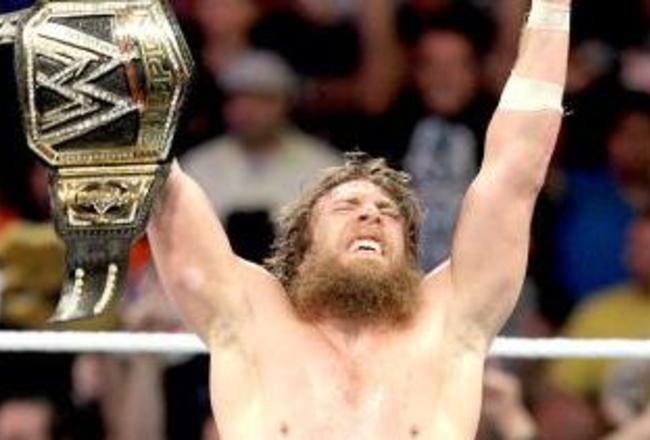 courtesy of wwe.com

The WWE Universe's belief in the beard has finally been rewarded, mightily.
The quest for the WWE title ended for Daniel Bryan at Night of Champions, as the skillful and popular hero defeated champion Randy Orton in a somewhat controversial fashion, winning the title that he has been chasing for months.
Between his quest to win the title from John Cena and then Orton, Bryan was able to realize his dream at the pay-per-view with a little bit of help from a slightly fast count on the part of WWE official Scott Armstrong.
Will this lead to a showdown on Raw with the McMahon family, who cannot be happy that their handpicked champion was bested by a competitor they deemed completely unworthy?
Can Bryan be a performer that goes down in history as one of the greatest of all time?
Or will this reign just be another quick and disappointing one for the new champion?
He Will Be Stripped of the Title Immediately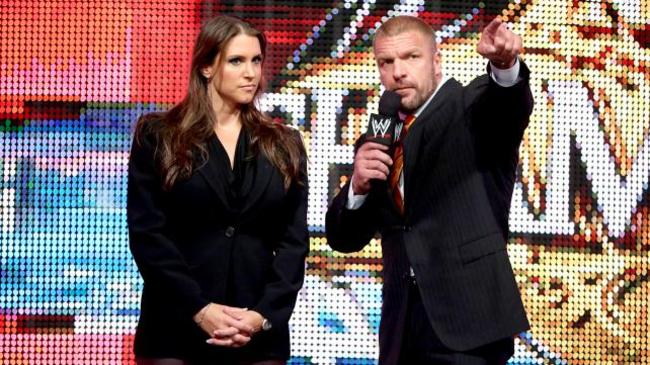 courtesy of wwe.com

With the somewhat controversial way that he won the title, Bryan could easily be stripped of it by the McMahons on this Monday's Raw.
It would make sense to do so, considering that they have been gunning for him since SummerSlam.
Would it be a popular decision? Of course not. The WWE Universe has been rallying around Bryan for months at this point, and to strip their new hero of his rightfully won prize so quickly would be terrible.
It would also make a hungry Superstar even hungrier, and watching Bran chase the WWE title has been very entertaining for the past few months.
It may make sense to make him continue the chase, which in turn could garner bigger television ratings and pay-per-view buys.
And at the end of the day, that's just good for business.
He Will Engage in a Long-Term Feud with Randy Orton and the McMahons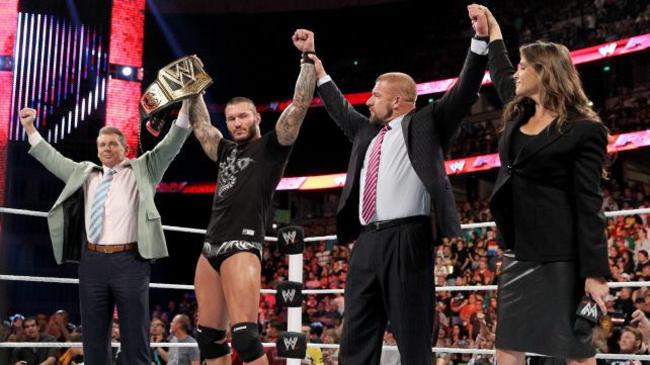 courtesy of wwe.com

Orton is the handpicked golden boy of the McMahon family right now, and as such, he may immediately get a rematch against Bryan for the WWE title.
It would make sense for Bryan to feud with Orton over the coming months, as Orton is an established commodity that has proven himself worthy of carrying the company on his shoulders on several occasions. Add in the hatred that the WWE Universe has for him at the moment, and you have the perfect villain to pit against the hero in Bryan.
Orton's underhanded tactics and win-at-all-costs attitude, coupled with his corporate backing, will play well against Bryan's more wholesome character. Because while Bryan is an electrifying performer in the ring, he is still somewhat lacking in the charisma department, though that changes for the better every single week.
By entering into a program centering around Orton and Bryan, the company will continue to showcase two of its top talents while at the same time portraying the classic battle between good and evil.
And at the end of the day, who doesn't enjoy seeing that story unfold?
The Big Show Will Turn Heel and Become the No. 1 Contender for the Title
courtesy of wwe.com

It seems as if Big Show has been wrestling with more than just his in-ring opponents of late. It has been brought to light that he is allegedly having financial issues and therefore has acted a corporate stooge in recent weeks.
That took a backseat briefly when he refused to deliver a Knockout Punch to Bryan on Raw last week, but he immediately paid for it on SmackDown, as he was forced to read an apology on the air and was then suspended for the evening.
What if the giant decides that his pride is much less important than a paycheck and he begins to follow the McMahons' orders blindly? Or worse yet, what if he begins to like what he is doing and becomes the top contender for Bryan's title?
The two have squared off on countless occasions in the past, and Show has proved himself more than worthy of giving the new champion a lot of trouble in the ring.
So if Triple H's handpicked golden boy in Orton cannot have the title, is it too far fetched to assume that forcing Big Show to square off against Bryan will not lead the giant to championship glory?
He Will Enjoy a Long and Fruitful Title Reign, Overcoming Everything in His Path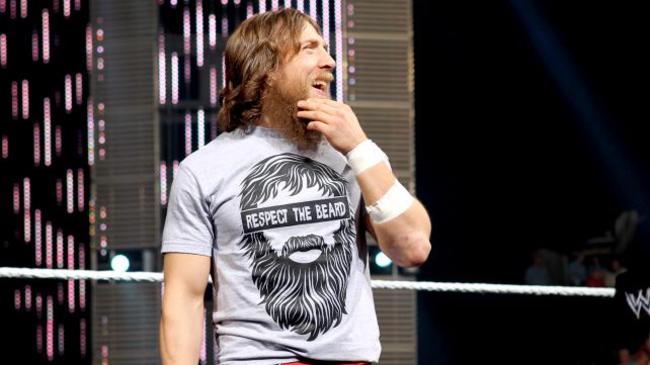 courtesy of wwe.com

With the support of the WWE Universe, who is to say that Bryan cannot be a legitimate hero for legions of fans for a long time to come?
His popularity seems to grow by leaps and bounds every week, and he is possibly the most exciting in-ring competitor in the company at the moment.
With the absence of John Cena at the moment, the company will be looking for someone to put up high on a pedestal that fans around the world can rally behind. With his hybrid in-ring style and comical look, Bryan seems an odd choice to be that guy.
However, as fans continue to chant "Yes!" over and over again in unison at the mere mention of his name, it is very likely that Bryan could hold on to the WWE title for an extended period of time.
Keep Reading