Seahawks vs. 49ers Delayed Due to Lightning in Seattle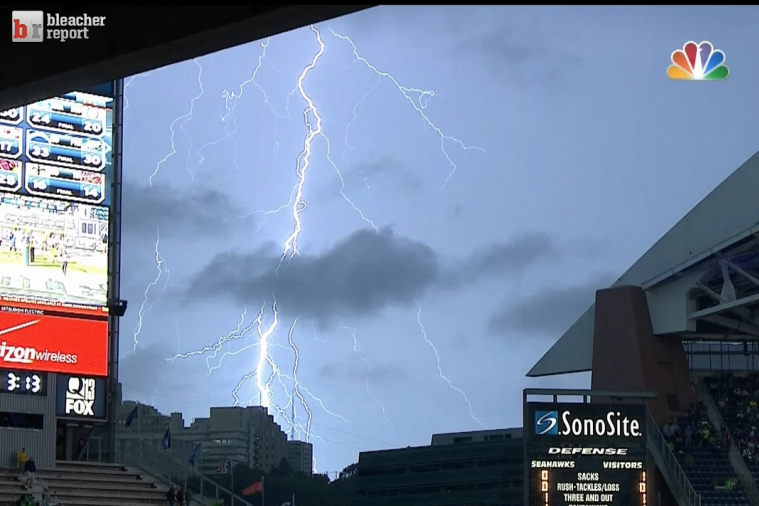 For the second time on Sunday, an NFL game was delayed due to weather.
The Seattle Seahawks and San Francisco 49ers were delayed for about an hour due to lightning outside of the stadium in Seattle. The game resumed at 7:05 p.m. local time.