Floyd Mayweather Has Nothing Left to Prove After Win over Canelo Alvarez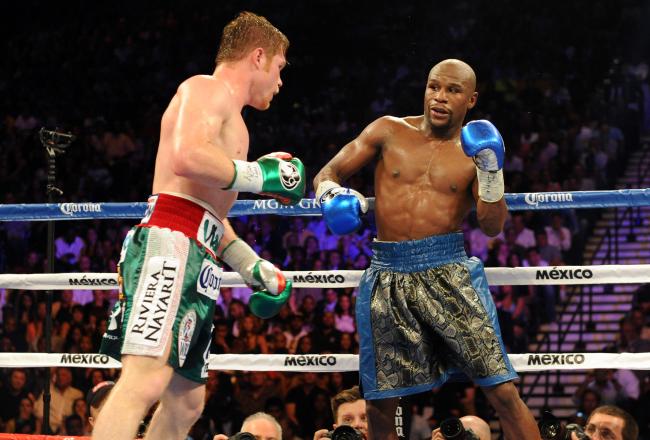 Jayne Kamin-Oncea-USA TODAY Spor
Floyd Mayweather might as well have dropped the mic when he walked out of the ring after his victory over Canelo Alvarez.
This is far from the last fight of Mayweather's career, but it's hard to see how much more his legacy could be helped with any victories down the road. He's done just about everything he possibly could have to this point in his career.
Alvarez and Mayweather were the two best junior middleweights in the world. This wasn't the case of the unbeaten champ just squeaking by. According to CompuBox, Mayweather landed 24 percent more of his total punches and 22 percent more of his power punches. Money dominated the fight, winning just about every round, except in the eyes of CJ Ross.
He took the best challenger to his crown and outclassed him in every aspect. Not to mention that challenger was 13 years his junior.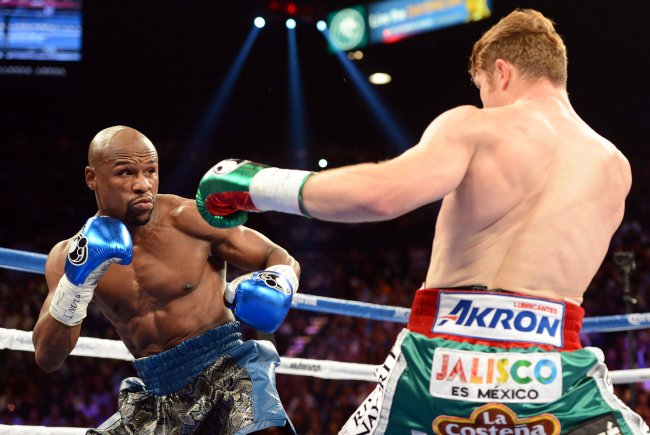 Jayne Kamin-Oncea-USA TODAY Spor
If you still need convincing of Mayweather's overall greatness, there's nothing he can do the rest of his career to get you on his side. Although he's done his fair share of avoiding some of his top competition, he has fought a lot of talented fighters and generally suffers from a dearth of talent in his weight class.
There isn't another fighter out there who you'd say, "If Mayweather just beats him, he's the greatest of all time."
On Saturday night, Money confirmed that he's either one of the greatest fighters ever, or that he's simply a very good fighter who's opponents stopped him from becoming a great fighter. It's just a matter of where you fall on that scale.
Sports announcer Ian Darke had the perfect way to put it on Twitter:
Hard to compare eras but I don't think Mayweather would have lost to Duran that night in Montreal. Floyd a great fighter not in great fights

— Ian Darke (@IanDarke) September 15, 2013
When you put all of that into consideration, you just have to appreciate Mayweather for what he's done in the ring and the fact that he's still an incredible fighter, even at 36 years old.
Few sports demonstrate the laws of nature than boxing. Over time the best fighters are eaten by the strongest and the fastest. Only Mayweather has yet to hit that stage and prolonged his career more so than many before him. He's lost a step or two, but he remains a tremendous defensive fighter who can read a fight unlike anybody in the world.
Some will be of the opinion that until Mayweather fights Manny Pacquiao, there will be forever be unfinished business for the unbeaten champion. To certain extent, it's a valid criticism.
Pacquiao and Mayweather are two of the best fighters of their generation. The fact that they haven't fought is a big disappointment.
Stephen Dunn/Getty Images
However, what will be gained from a fight at any point in the future? Both guys would likely be in their late 30s. In terms of quality, it wouldn't reach the depths of Lennox Lewis vs. Mike Tyson. But it's a superfight that is past its sell-by date. The actual event will fall way short of the hype.
If Mayweather was smart, he would just walk away right now, with the lasting image of his career being him standing victorious over the latest pretender to his throne.
This article is
What is the duplicate article?
Why is this article offensive?
Where is this article plagiarized from?
Why is this article poorly edited?