10 MLB Players Who We're Watching for the Last Time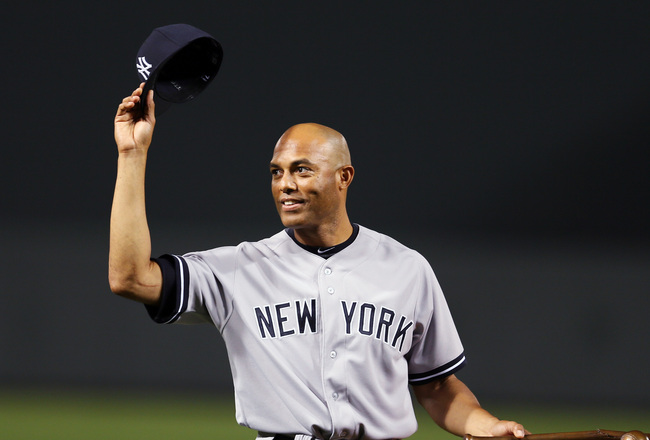 Rob Carr/Getty Images
The end of a baseball season oftentimes spells the end of fabulous careers. Players age and they inevitably move on from playing this beautiful game. Some of them will be destined for the Hall of Fame, and some of them may be remembered for less-impressive exploits.
Nevertheless, here is a list of 10 players who we very well might be watching professionally for the final time as the season draws to a close.
Mariano Rivera, New York Yankees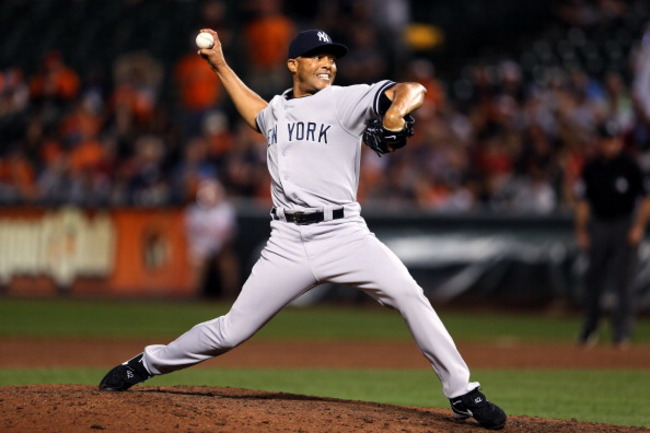 Rob Carr/Getty Images
I could not start this list anywhere else. Mariano Rivera is the best closer in baseball history.
He announced before the season that 2013 would indeed be his final season.
Over his 19-year career, Rivera has finished more games than any other pitcher in baseball history (949) and earned more saves than anyone other closer (651).
He will surely be in the Hall of Fame as soon as he is eligible, but part of me hopes that he waits a little while. I would like to see him come back for another season since he is doing so well this year.
Lance Berkman, Texas Rangers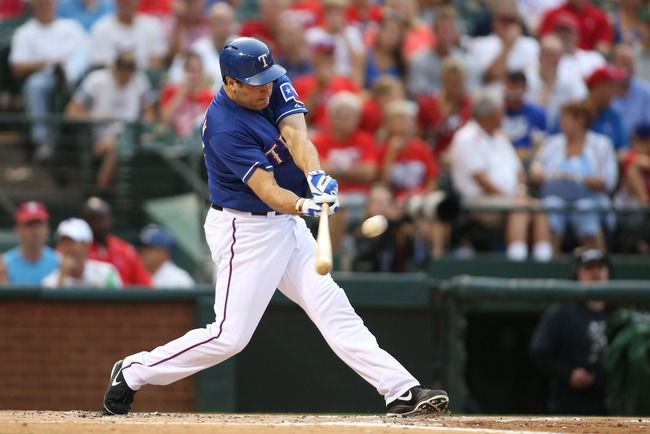 Tim Heitman-USA TODAY Sports
Lance Berkman was one of the best RBI producers of the past 10 years, but 2013 has been difficult for him. He is only hitting .247 with six home runs and 34 RBI despite the fact that he has appeared in 71 games in the middle of a powerful Texas Rangers' lineup.
I think that he has a possible chance to make it into the Hall of Fame. His career .294 average is solid, and as I already mentioned, he certainly was one of the top run producers of his era. It will be interesting to see if he makes the cut.
Jamey Carroll, Kansas City Royals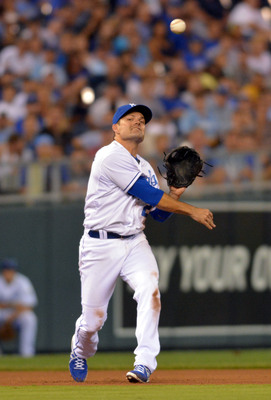 Denny Medley-USA TODAY Sports
I know that Jamey Carroll is not nearly as big of a name as a lot of the other guys on this list, but he has made a solid career for himself by being able to play a variety of positions and slapping out base hits.
His career .273 batting average is not outstanding, but it is certainly respectable.
All of that being said, after Carroll since being traded to the Kansas City Royals at midseason, his batting average has only been .097. Even with all of the versatility in the world, it might be time for Carroll, who will turn 40 over the winter, to call it a career.
Todd Helton, Colorado Rockies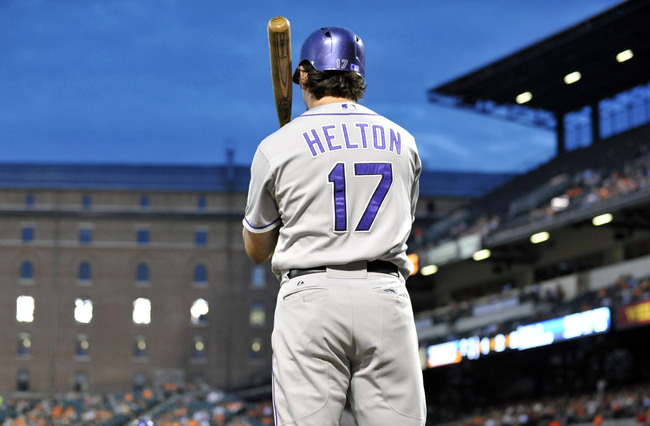 Joy R. Absalon-USA TODAY Sports
Todd Helton is another veteran who has already announced his imminent retirement after 17 seasons. While playing for the Colorado Rockies as an expansion franchise, Helton was a steady presence and face when they desperately needed one.
Helton is one of the few players in recent memory could have possibly hit .400 (he hit .372 in 2000), and even though he did not have a lot of power for most of his career, he could have an outside chance at the Hall of Fame. He really did everything else he was expected to do except for hitting the long ball.
Henry Blanco, Seattle Mariners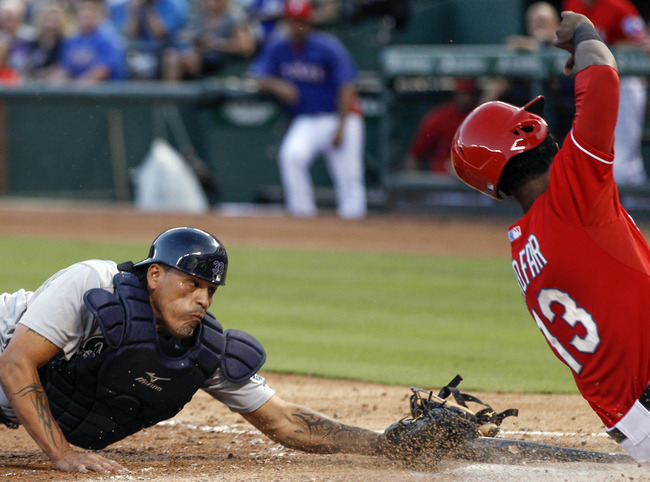 Jim Cowsert-USA TODAY Sports
Henry Blanco is a catcher who never really seems to go away. He has played baseball for 15 years and only started over 100 games on two occasions. Most of the reason for that was because even though he has been an excellent catcher, his bat has left something to be desired.
This season is really no exception to that rule. Blanco is hitting .143 with three home runs and 14 RBI. Obviously, teams know what they are getting when they bring in Blanco, but at 42 years old, he is past his prime for being able to hold up to the beating that catchers take every day.
Andy Pettitte, New York Yankees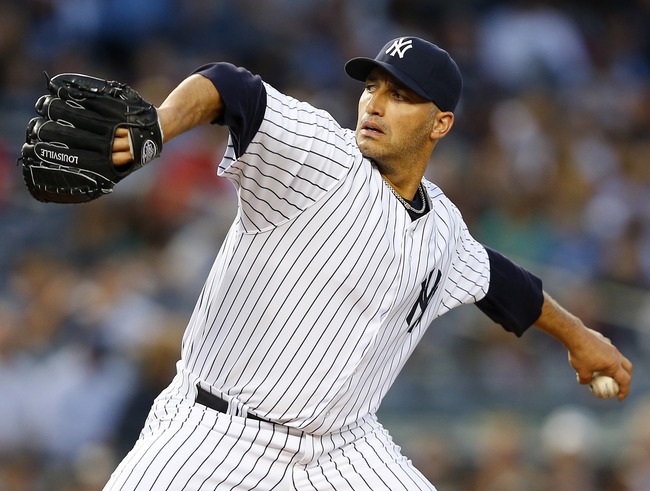 Rich Schultz/Getty Images
Andy Pettitte told Andy McCullough of the Star-Ledger that he doesn't see any reason why he can't return next year if he is healthy, but part of me has to admit that I wonder if the Yankees would actually follow through with it.
Pettitte has done well this season with a 10-9 record and 4.04 ERA, but when the season starts anew in 2014, he will be nearly 42 years old. Granted, he is not a power pitcher and he will still have the intellectual savvy that he has used to get out batters for years, but it gets harder to come back the older a pitcher gets.
What sounds good right now might not seem so great in February, but you never know.
Jason Giambi, Cleveland Indians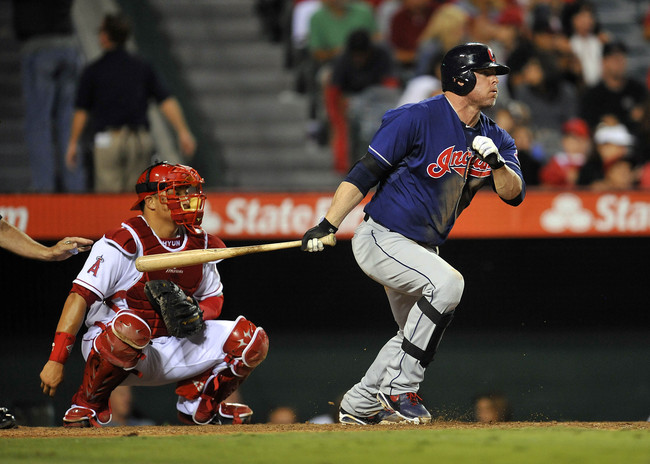 Gary A. Vasquez-USA TODAY Sports
Jason Giambi hasn't played a full season since 2008, but he has been able to bounce around from job to job because he provides nice pop with great plate discipline. He almost has as many career walks as strikeouts, which is something that very few power hitters can boast.
However, that being said, he has only batted .185 this year with eight home runs and 29 RBI. This is probably his most difficult season yet and since he will turn 43 over the winter, it is quite possible that Giambi's career is coming to a close.
Tim Byrdak, New York Mets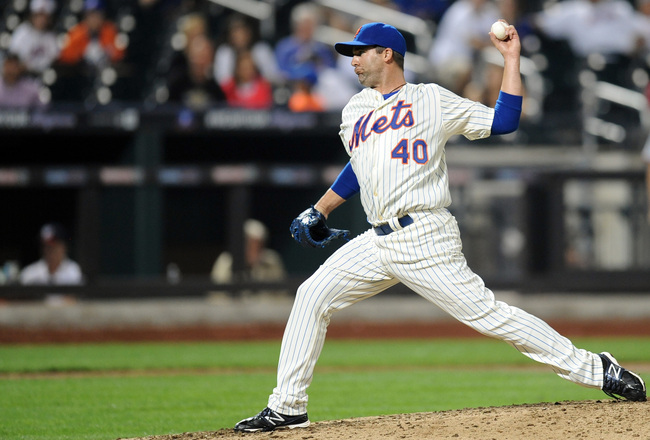 Joe Camporeale-USA TODAY Sports
Tim Byrdak has made a career as a left-handed specialist out of the bullpen, but he spent most of the season in the minor leagues and has had difficulty retiring left-handed hitters now that he had returned to the major leagues.
Although I will step back a bit and say that left-handers are always in demand and that he probably could find a job if he wanted one, I feel as if his declining numbers at the major league level might mean that it is time for him to retire.
Mark Kotsay, San Diego Padres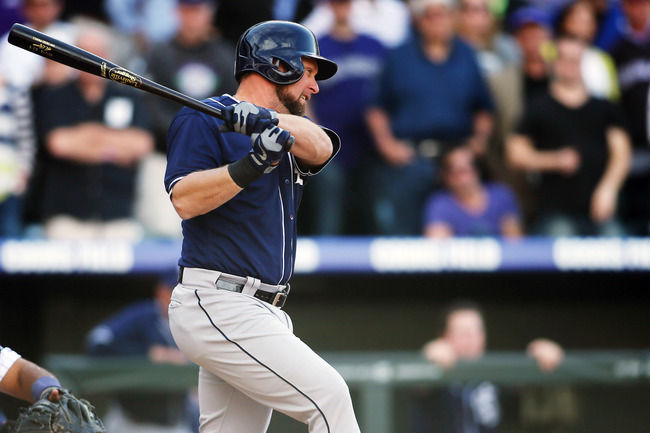 Chris Humphreys-USA TODAY Sports
In my opinion, Mark Kotsay was one of the more underrated players in recent memory. I'm not saying that he was outstanding, even in his prime, but he could do a little bit of everything and did it well. Per 162 games, he hit for an average of .276 with 11 home runs, 61 RBI and eight stolen bases.
This season has been difficult statistically, and Kotsay is another one who has already announced his retirement. After playing for seven teams over 17 seasons, he has definitely had a solid career.
Derek Jeter, New York Yankees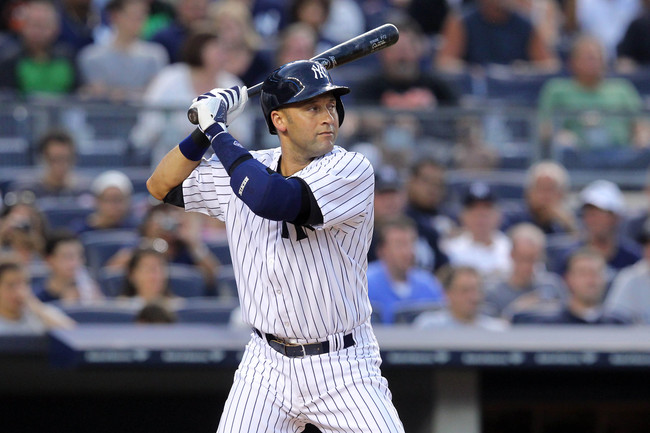 Brad Penner-USA TODAY Sports
I wasn't sure whether or not I should include Derek Jeter on this list.
I have a feeling that he will be able to get over all of these injuries, but that is certainly far from definite at this point. He has only appeared in 17 games this year and posted a .190 batting average with one home run and seven RBI.
He will also be 40 years old next season and playing at a position where mobility is vital. With all of the injuries to his foot, it might be harder to regain that part of his game. Perhaps he will be able to rehabilitate and return at full strength, but if he can't, don't be surprised to see him retiring over the winter. I don't think he would stay around just to play off the bench.
Whether you think I know everything or nothing about Major League Baseball, you should follow me on Twitter or become a fan on Facebook and keep in touch. I love hearing what you all have to say!

Follow @spinkickers

Keep Reading