Luke Donald headlines a group of golfers who desperately need a strong finish heading into Round 4 at the 2013 BMW Championship.
This final round is the last chance many golfers will have to earn a spot in Tour Championship.
There are 70 men in the field at Conway Farms this week, but more than half of them won't make it to the final event on the FedEx Cup schedule.
The field gets chopped down to 30 for next week's finale, at which time all points will be reset, giving every man an equal chance to win the Cup and the $10 million paycheck that accompanies the trophy.
As if the competitive fire that burns in every man playing wasn't enough motivation...
Here's a look at the leaderboard heading into the final round, followed by a closer look at the golfers who must finish at the top in order to secure one of the top 30 spots heading into the Tour Championship.
BMW Championship Leaderboard

| | | | | |
| --- | --- | --- | --- | --- |
| Pos. | Player | Score | FedEx Cup Rank | Projected Rank |
| 1 | Jim Furyk | -13 | 15 | 3 |
| 2 | Steve Stricker | -12 | 8 | 4 |
| 3 | Brandt Snedeker | -11 | 9 | 7 |
| 4 | Zach Johnson | -10 | 27 | 12 |
| 5 | Tiger Woods | -9 | 2 | 1 |
| T6 | Charl Schwartzel | -8 | 29 | 20 |
| T6 | Ryan Moore | -8 | 65 | 36 |
| T8 | Hunter Mahan | -7 | 18 | 15 |
| T8 | Rory Sabbatini | -7 | 60 | 40 |
| T8 | Nick Watney | -7 | 34 | 27 |
PGATour.com
Ryan Moore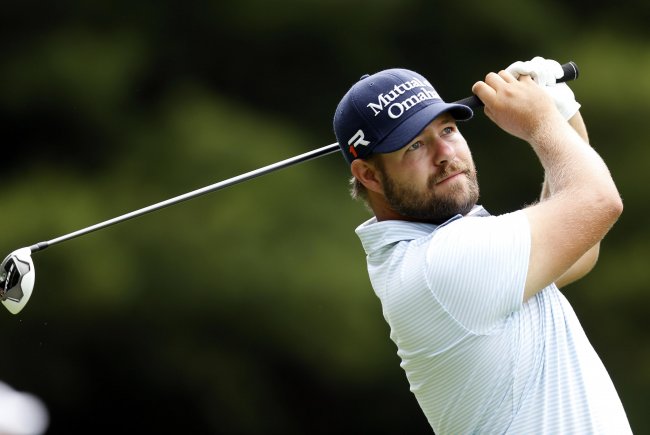 Greg M. Cooper-USA TODAY Sports
Ryan Moore entered the BMW Championship as a long shot to make it into the final tournament as the No. 65-ranked player in the FedEx Cup standings.
Tied for sixth place at eight under par heading into the final round, Moore is still on the outside looking in, with a projected rank of No. 36.
A two-time winner on the PGA Tour with 38 career top-10 finishes, Moore's 2013 campaign has been more down than up. He finished in the top 10 just three times all year and has yet to place in the top three.
He needs to put his foot on the gas pedal and not let up on Sunday to vault himself up into the top three, which would put him into the Tour Championship without a shadow of a doubt.
Rory Sabbatini
Eric P. Mull-USA TODAY Sports
Rory Sabbatini is in a situation that mirrors Moore's. He entered the BMW ranked No. 60 in the FedEx Cup standings, but his fine play through three rounds has given him a chance to sneak up into the top 30 with a strong finish on Sunday.
He's no stranger to success, winning six times on tour and coming in second place another 14 times. However, the South African has struggled in 2013, posting just five top-10 finishes in 26 events played.
Through three rounds, Sabbatini is seven under par, which puts him in a tie for eighth place. If the tournament ended after three rounds, however, he'd be on the outside looking in with a projected rank of No. 40.
Which player has the best chance of making it into the top 30?
Sabbatini must play his best round of the tournament on Sunday in order to work his way into the top 30.
Luke Donald
Former No. 1 player in the world Luke Donald has cooled off since reaching the zenith of his career between 2010-12. With just four top-10 finishes this year, he's in danger of being left out when the top 30 players head to East Lake next weekend.
Heading into the BMW Championship, Donald carried a rank of No. 54, and after three rounds he's projected to finish with the No. 42 spot in the FedEx Cup standings. He currently sits in a tie for 11th place at six under par.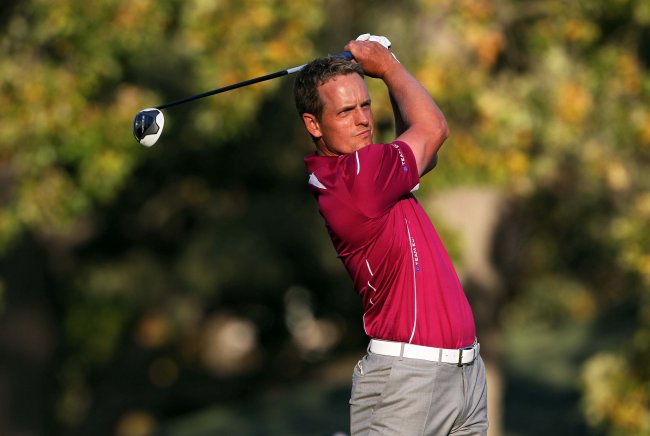 Brian Spurlock-USA TODAY Sports
A top-five finish would vault Donald into the top 30. It would also indicate that his recent struggles are behind him, meaning he'd be a player to watch as a legitimate challenger to Tiger Woods and the other top golfers on tour in the final event at East Lake.
Follow me on Twitter @JesseReed78