San Diego Chargers vs. Philadelphia Eagles Live Blog: Highlights and Analysis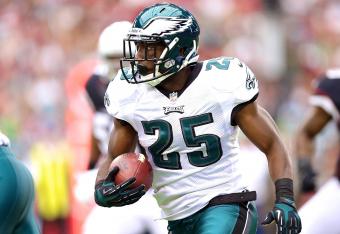 Coming off a demoralizing loss to the Houston Texans in a game they led 28-7, the San Diego Chargers had to travel across the country in Week 2. Their opponent: the Philadelphia Eagles, who entered Sunday with momentum after coasting to a shocking 33-27 victory over the Washington Redskins on Monday.
The big storyline heading into this clash was whether or not the Bolts could shake off last week's huge disappointment to get in the win column. In order to do so they had to stop Chip Kelly and the Birds' uptempo offense first.
San Diego was able to do just that by controlling the ball, and by extension, the time of possession. Philip Rivers connected on 36 of 47 pass attempts for 419 yards and three scores, and the Chargers dominated time of possession as a result, controlling the ball for over 40 minutes. Final score: 33-30, a massive upset.
Play-by-play highlights and analysis are below, and we'll have much more to come in the hours and days after the big Chargers upset. Andrew Kulp signing off for Bleacher Report.
Chargers 33, Eagles 30
Nick Novak buries the 46-yard field goal, and the Chargers upset the Eagles.
30-30, 1:50 fourth quarter
The Eagles have shown little ability to stop San Diego today. Example: Chargers have punted just once today.
Vick is standing at the 30-yard-line, looks OK.

— Reuben Frank (@RoobCSN) September 15, 2013
30-27 Chargers, 1:58 fourth quarter
Nick Foles came into the game on the last play, but it looks like Vick is coming back after taking a vicious hit. We've got a big third down coming up.
Welcome back, King Dunlap. Clears lane with big hit, and Eddie Royal takes screen for third touchdown of game. Chargers taking 30-27 lead.

— Michael Gehlken (@UTgehlken) September 15, 2013
The Eagles have not been able to exploit their former backup left tackle the way fans hoped.
Best thing the #Eagles can do now is just let these guys score so they can get ball back.

— Nick Fierro (@NickFierro) September 15, 2013
30-27 Chargers, 3:11 fourth quarter
Eddie Royal has three touchdown catches today, and this seems like a popular sentiment in Philadelphia right about now:
Chip Kelly has said repeatedly he does not care about time of possession. Here's why: Eagles lead 27-23, but San Diego leads in time of possession 34:38 to 18:16.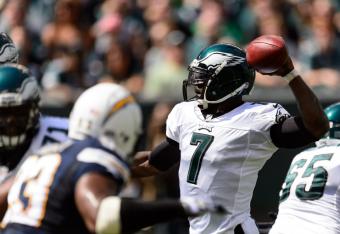 27-23 Eagles, 7:06 fourth quarter
Michael Vick is propelling the Birds' offense. He has connected on 19 of 29 pass attempts for 376 yards and two touchdowns, and now he's just run one in to put Philly out in front for the first time this afternoon. This game could come down to whoever has the ball last.
Chargers cap 17-play, 73-yard drive that chewed up 8:58 of clock with a field goal. Lead 23-20 in fourth quarter.

— Michael Gehlken (@UTgehlken) September 15, 2013
It's a long drive though, and offense might be the best defense against a Chip Kelly uptempo offense.
23-20 Chargers, 10:47 fourth quarter
The Eagles manage to hold San Diego to three points once again, which is actually one of the ongoing stories here. The Bolts have scored six on just one of their three trips to the red zone. There's a big chance coming up for the Eagles to pull ahead on the scoreboard for the first time today.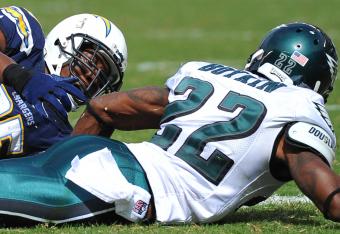 20-20, 13:37 fourth quarter
Bad news for the Eagles as Brandon Boykin appears to be hurt and hobbles off the field slowly. Remember, Philly is already short at corner as Bradley Fletcher is out today with a concussion. Boykin, meanwhile, may be the best corner on the roster to begin with.
20-20, start of the fourth quarter
Speaking of third downs, the Chargers have converted on five of their eight chances. Philly's defense is having trouble getting off the field today, and all of those flags are only part of the reason.
20-20, 3:00 third quarter
Penalties are becoming extremely problematic for the Birds. They've been flagged six times for 57 yards, the latest of which wipes away a stop on third down.
DeSean Jackson should have 10 catches, 300 yds and 5 TDs by now. Vick missed him on 2 deep balls, dropped 1, TD negated by penalty #eagles

— Jordan Raanan (@JordanRaanan) September 15, 2013
The Eagles have left a ton of plays on the field, but all that matters right now is that the score is tied.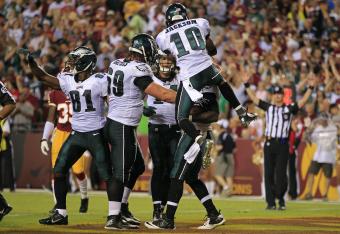 20-20, 4:42 third quarter
This one isn't coming back. Vick finally connects with DeSean over the top, this one going for a 61-yard touchdown on that bomb. The play has been there all day, and the Eagles finally capitalize. Momentum has changed rather suddenly at the Linc.
Lane Johnson's illegal formation -- his second of the game -- calls back TD from Vick to DeSean.

— Jeff McLane (@Jeff_McLane) September 15, 2013
20-13 Chargers, 5:00 third quarter
On the penalty front, it's Cary Williams for Philadelphia's D, and right tackle Lane Johnson on the offense. Not lining up correctly costs the Eagles offense six after DeSean Jackson caught a huge touchdown pass on that last drive.
Birds forced a punt though, and Vick and DJacc will go back to work.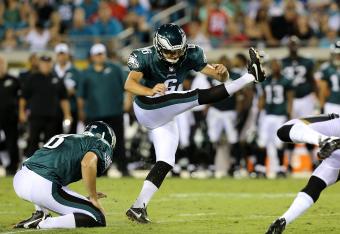 20-13 Chargers, 6:45 third quarter
Chip Kelly calls a run on 3rd-and-4 that goes nowhere, and the Eagles kick the field goal. Had McCoy gained anything at all, the Birds might have gone for it on fourth down as they did last week. They needed points in this situation though, and 4th-and-4 is no given.
Miscommunication in the #Eagles secondary. Had 4 defenders on one guy leaves WR Eddie Royal open for his 2nd TD of the game 20-10 #Chargers

— Jeff Warner (@Jeff1470TheFox) September 15, 2013
An overhead view shows that Allen was definitely out of position.
20-10 Chargers, 10:04 third quarter
The Eagles only send a three-man rush after Philip Rivers on third down, and the QB makes them pay. Eddie Royal gets so wide open I might as well have been covering him, and Philly starts the second half in the hole. CBS showed Nate Allen after the score... did the safety get lost in coverage once again?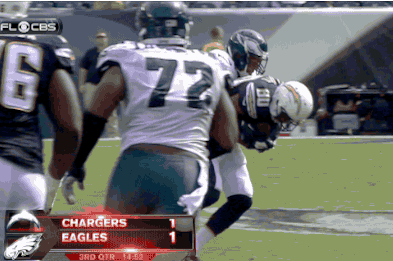 Here's a shot of the scary hit on Malcom Floyd. It was a legal shot, but scary all the same.
A really good (legal) hit by DeMeco Ryans on Malcom Floyd. A bad result ... Doctors have rolled Floyd onto his back. He is moving.

— UTKevinAcee (@UTKevinAcee) September 15, 2013
Update on Floyd's condition
He left the field on a stretcher. You always hate to see that.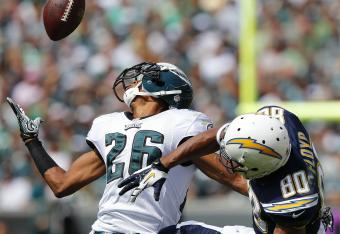 13-10 Chargers, start of third quarter
Malcom Floyd takes a huge hit to the head from DeMeco Ryans, and I doubt he's coming back—he's still down, lots of concern on the sidelines. That's a big blow for San Diego.
On another note, not to be callous, but the play should probably be reviewed. Floyd had two feet down when he dropped the football, and the Eagles picked it up. The pass was ruled incomplete, but I'm not so sure. Chip Kelly should get the red flag ready.
13-10 Chargers, start of third quarter
Rivers is 16-of-18 for 216 yards and a touchdown. He's spent a good amount of his time picking on Nate Allen and Earl Wolff at the safety position. Ryan Mathews has also carried 11 times for 61 yards for San Diego, and WR Malcom Floyd has exceeded 100 yards on five receptions, so the Eagles' defense clearly has some adjustments to make.
Philly's offense came to life a bit toward the end of the first half. Vick has completed 10 of 16 passes for 201 yards and one touchdown, while Shady McCoy racked up eight carries for 47 yards. DeSean Jackson has an additional 91 yards on five catches, which means we have a ton of offense going both ways.
It should be an exciting second half.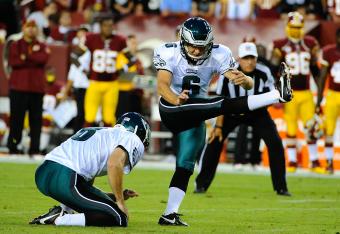 13-10 Chargers, halftime
Alex Henery misses a field goal that would have tied the game, but honestly the Eagles are lucky that they're only down by three as they head into the locker room.
13-10 Chargers, 1:00 second quarter
The Eagles strip Ryan Mathews to once again keep San Diego out of the end zone. Meanwhile, Philly CB Cary Williams was flagged for the second time today against Malcom Floyd. I love Cary's physicality, but he's got to be careful out there.
With Gates, you take the good (great hands, stunning moves for a big man) with the bad (often holds ball like he's going to the rim).

— UTKevinAcee (@UTKevinAcee) September 15, 2013
This is a potential Hall of Famer we are talking about here, guys.
This article is
What is the duplicate article?
Why is this article offensive?
Where is this article plagiarized from?
Why is this article poorly edited?