Mayweather vs. Canelo Winner: Money Should Chase 50-0 Before Retiring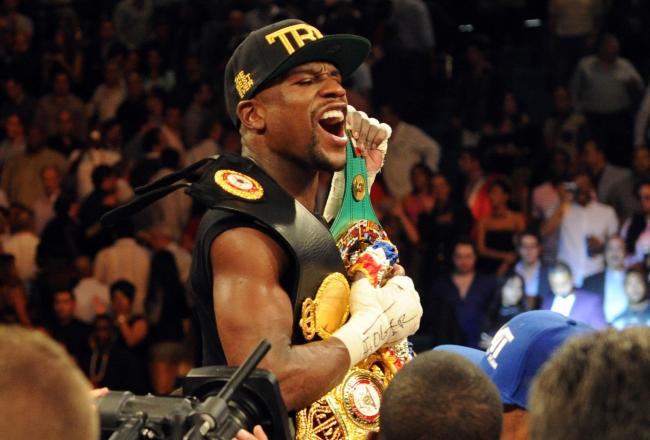 Jayne Kamin-Oncea-USA TODAY Spor
Floyd "Money" Mayweather is now a robust 45-0 in his professional boxing career and, at age 36, he likely doesn't have all that many more fights left in him. Even though he looked to be at the top of his game against Saul "Canelo" Alvarez, Mayweather is not the same boxer he was in his younger days.
Mayweather recently signed a 30-month contract with Showtime and the CBS Network, and he has hinted at retiring when the deal is up. Retiring before reaching a certain milestone would be a terrible decision, though.
The best pound-for-pound fighter in the world, Mayweather is closing in on 50-0—an impressive record that would speak both to his longevity and utter dominance of the competition. His ability to remain undefeated could likely influence his desire to continue competing, as could his ability to reach 50 wins before the contract is over.
Via Dan Rafael of ESPN.com:
"In 30 months my career is over," Mayweather said. "I want to rack up my six victories and hopefully do commentating and keep the sport of boxing alive. That's what I'm focused on."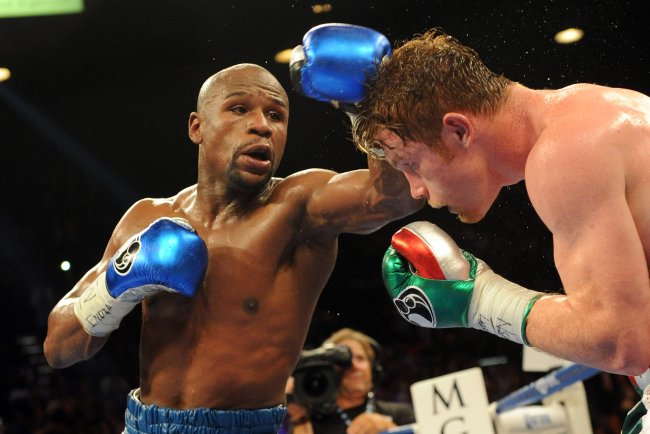 Jayne Kamin-Oncea-USA TODAY Spor
Should Mayweather continue winning important bouts against quality competitors, expect him to keep pushing for that 50-0 record. He could potentially fight a rematch against Canelo, and a potential fight against Manny Pacquiao can never be ruled out (even if it's unlikely). These types of fights will keep his drive alive and would give him a chance to test techniques against very good fighters.
However, should an upset occur in one of Mayweather's next few fights, he could choose to retire. Instead of pursuing 50 wins with a single blemish on his record, Mayweather would go off into the sunset without risking adding another loss to his resume.
Having a perfect 50-0 record and retiring on top of his game would be the ideal ending for Money May, especially considering the personality he has been for the sport of boxing. Mayweather has brought more fans and recognition to the sport than nearly every other boxer of this generation and has done his best to keep the sport floating in terms of viewership and revenue.
Should Mayweather retire if he falls short of 50-0?
Far from the sport it once was, boxing could benefit from having a boxer reach a huge milestone like 50-0. Forever connected to dominance, Mayweather will still be recognized as such even if he suffers a loss. But getting to 50-0 would be downright special, and it's an opportunity that's too good to pass up.
There haven't been many boxers who finish with spotless records. The most notable is heavyweight champion Rocky Marciano, who finished his career with a 49-0 record. His biggest victories included wins against Joe Louis and Jersey Joe Walcott, and Marciano retired at just 32 years old.
Mayweather is far from being a heavyweight, but eclipsing Marciano's 49-0 record would make headlines around the sports world. Ricardo Lopez, a minimum weight champion, finished his career at 51-0. Mayweather could even look to best that mark, but there's nobody out there debating whether Mayweather is the better fighter than Lopez.
Reaching 50-0 would further Mayweather's legend and put his name next to some of boxing's greats. It'll be interesting to see if he reaches the milestone but, if his fight against Canelo is any indication of his skills at age 36, he should have no problems coasting to perfection before retirement.
This article is
What is the duplicate article?
Why is this article offensive?
Where is this article plagiarized from?
Why is this article poorly edited?