Mayweather vs. Canelo Results: Judge C.J. Ross Deserves Flack After Decision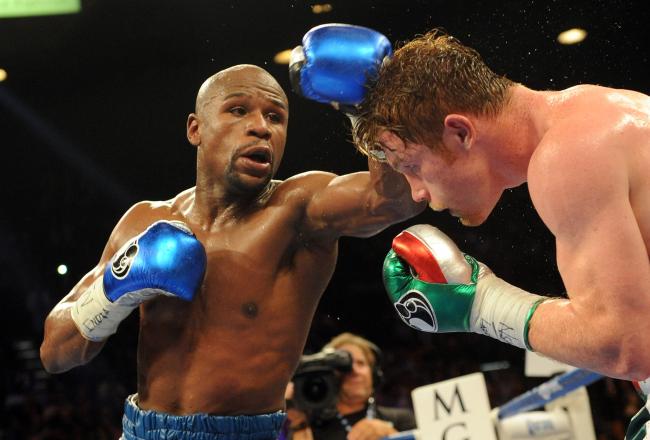 Jayne Kamin-Oncea-USA TODAY Spor
After ample praise was given to Floyd "Money" Mayweather for his dominant victory against Saul "Canelo" Alvarez, those watching the final decision could not help but wonder—why the heck wasn't this a unanimous decision?
The reason why is judge C.J. Ross.
Ross was the lone judge that didn't score the bout in favor of Mayweather. Dave Moretti scored the fight 116-112, and Craig Metcalfe scored 117-111. Ross, on the other hand, scored the fight an even 114-114. This left everyone asking themselves what fight she was watching. USAToday.com's Nick Schwartz provided a look at Mayweather's hysterical reaction to the decision.
Mayweather was dominant in terms of landing punches against Canelo. Showtime Sports provided its Twitter followers with the final punching lines, and it really wasn't all that difficult to see who the more efficient fighter was.
#ShoStats: Percentage of Total Punches Landed/Thrown thru 12 Mayweather 45.941% Canelo 22.243%

— SHO Stats (@SHOStats) September 15, 2013
Mayweather more than doubled Canelo's percentage of punches landed, indicating just how lopsided of a fight it really was. Canelo may have had the advantage in youth, power and speed, but Mayweather proved that he was simply the better boxer.
To make matters worse for boxing, this isn't the first time that Ross has caught flack for her decisions. Back in June 2012, Manny Pacquiao and Timothy Bradley squared off in a fight in which Pacquiao was considered a huge favorite—before and after the fight.
Pacquiao landed 34 percent of his punches, whereas Bradley connected on just 19 percent. It's not the same disparity as between Mayweather and Canelo, but it's still clear that Pacquiao was the more effective fighter.
Even still, Ross scored the fight 115-113 in favor of Bradley, meaning she interpreted the fight in Bradley's favor (seven rounds to five, to be exact). Bradley ultimately won the fight in a split decision, but even he wasn't convinced that he beat Pacquiao.
Bradley: "Every round was pretty close. I got to go home and view the tape and see if I really won."

— HBOboxing (@HBOboxing) June 10, 2012
Boxrec.com takes a look at Ross's most controversial decisions, listing every notable score of hers since July 2002. There are 10 total entries, but rest assured that there will be 11 within a couple of days.
Dan Rafael of ESPN.com certainly agrees with that sentiment, calling Ross's scorecard "putrid" on Twitter following the decision.
Floyd W12 majority! 116-112, 117-111 and CJ Ross strikes in another putrid card, 114-114. She had Bradley over Pacquiao. #boxing #theone

— Dan Rafael (@danrafaelespn) September 15, 2013
Ross deserves all the criticism she gets from this fight. She was clearly in the minority in terms of scoring, and even those using the simple eye test could tell that Mayweather was the hands-down winner.
Boxing should consider some sort of punishment, as this is obviously not the first time this has happened. She has a habit of scoring big-time matchups questionably, and the last thing boxing needs is a judge that will force fans to question the credibility of the sport. Boxing has the potential to make a comeback with Mayweather five wins away from 50-0, but more mis-judges will surely deter potential viewers.
Ross dropped the ball big time in the Mayweather vs. Canelo decision, and "Money" is lucky that the other judges were watching the same fight he was dominating.
This article is
What is the duplicate article?
Why is this article offensive?
Where is this article plagiarized from?
Why is this article poorly edited?