Mayweather vs. Canelo Results: Money Proves a Bout with Pacquiao Is Unnecessary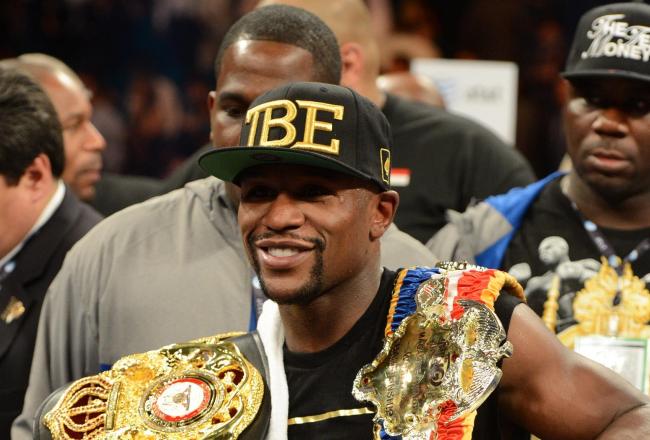 Jayne Kamin-Oncea-USA TODAY Spor
The fight the world wants to see—Manny Pacquiao versus Floyd Mayweather— is highly unnecessary.
Fans can accuse either party of avoiding the other, but in the grand scheme of things, there is no denying a superfight between Pacquiao and Mayweather would be an ugly affair.
"Money" showed the world on Saturday that he's far and away the best talent the sport has to offer. Greatest of all time? Maybe. But his systematic, methodical dismantling of boxing's rising star did nothing but solidify Mayweather as an unstoppable force.
Was Saul Alvarez over-hyped? Absolutely, but don't blame promotions and marketing teams for doing their jobs—and doing it so well.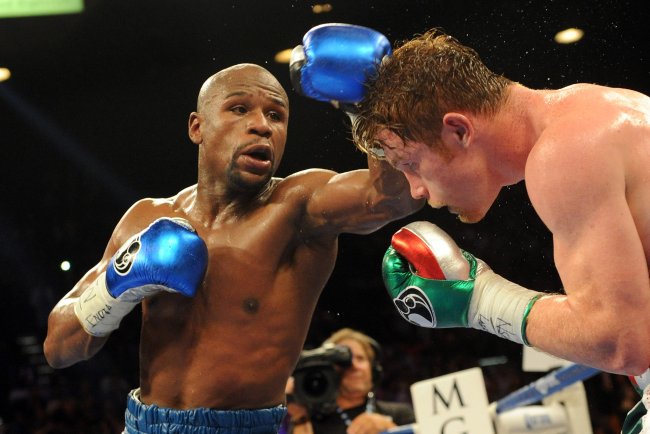 Jayne Kamin-Oncea-USA TODAY Spor
The reality is "Canelo" never stood a chance. That much was apparent after two rounds and confirmed a popular pre-fight notion that Alvarez's only chance was to land a lucky power strike—something next to impossible against the elusive chin of Mayweather.
Kudos to Mayweather for taking on an opponent 13 years younger, who possesses monster knockout power and a major size advantage. As much as fans want to bash Mayweather for never taking on Pacquiao, this was a bold decision by Money to enter the ring with the odds stacked against him.
On the opposite side of the much-desired superfight is Pacquiao. He's now suffered two defeats in a row, one at the hands of Timothy Bradley and the other via Juan Manuel Marquez, bringing his record to 54-5-2 and diminishing what was an otherwise stellar legacy as his career creeps toward its conclusion.
Had Pacquiao cruised to victory against Bradley and Marquez, we'd be singing a different tune. Marquez, the man to most recently defeat Pacquiao, was embarrassed by Mayweather a few years ago as Money cruised to a unanimous-decision victory.
With Pacquiao's career in a tailspin, there's no need for him to enter the ring with Mayweather.
Mayweather doesn't need the bout either. He's past the point of needing to fight any kind of name to rake in the cash, and beating up a past-his-prime Pacquiao won't do anything for Mayweather's legacy at this point that has not already been done by his inability to get Manny in the ring (or vice versa).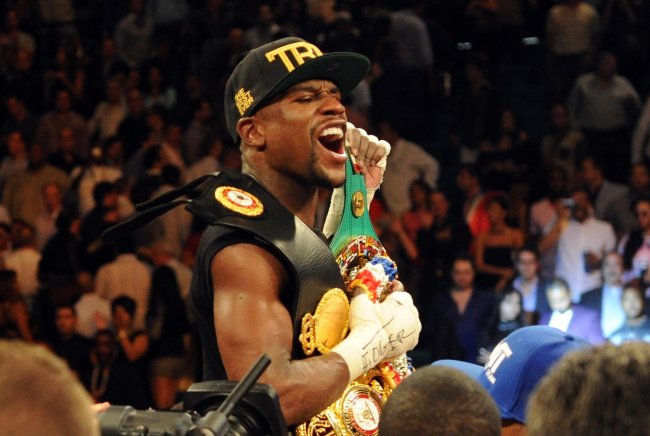 Jayne Kamin-Oncea-USA TODAY Spor
Should a Mayweather vs. Pacquiao fight happen?
Until Pacquiao can get his career back on track with a few victories (he's scheduled to fight Brandon Rios in November), not many will buy Manny as a serious threat.
Mayweather is to the point in his career where he only books young threats to prove a point. Pacquiao is neither, but a guy like Danny Garcia is very much so in both regards.
Take issue with both Mayweather and Pacquiao for never getting into the ring for a dance, but understand that the time for the superfight has passed—Pacquiao is fading and Mayweather is an ageless wonder on a different level.
Follow B/R's Chris Roling on Twitter for more news and analysis @Chris_Roling
This article is
What is the duplicate article?
Why is this article offensive?
Where is this article plagiarized from?
Why is this article poorly edited?