Floyd Mayweather Needs to Face Manny Pacquiao After Canelo Win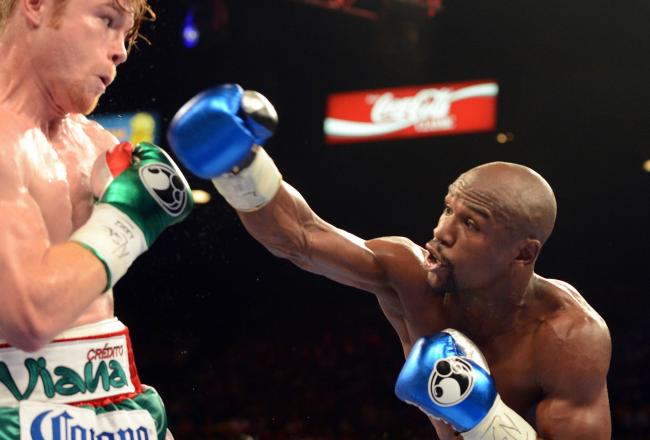 Jayne Kamin-Oncea-USA TODAY Spor
After Floyd Mayweather beat Saul "Canelo" Alvarez by a majority decision of 114-114, 116-112, 117-111, the question on everyone's mind is: When will Money face Manny Pacquiao?
Of course this superfight will be a little less super, especially after Pacquiao lost his last two bouts.
The decision against Timothy Bradley has been disputed, but there is no disputing the decision against Juan Manuel Marquez, in which Pacquiao looked decidedly human.
That loss, as well as the pesky politics surrounding the history of this potential bout, led Mayweather to tell David Mayo of MLive.com that Pacquiao blew any chance at a fight:
How are things today? He's not going to get a chance to fight me. I was feeling that way weeks ago. Now, I'm feeling like I wouldn't even give him a chance. He had a chance, he blew it, so that's what it is.
Money has the right to feel this way. Pacquiao is reeling and Mayweather has earned the luxury of choosing who he wants to fight.
But Mayweather is just one link in this chain. The sport as a whole needs to be elevated, and as long as Mayweather continues to annihilate opponents in his tactical, savvy manner, casual fans will not be brought in.
Will a Mayweather-Pacquiao Fight Ever Happen?
No, the only way to bring in casual fans who are on the fence about tuning in is to finally, after years of failed negotiations, after years of failed expectations, set up the Mayweather-Pacquiao fight.
There's no denying that Pacquiao's last two losses have hurt. It's possible that Pacquiao is done.
We'll know a lot more after his match against Brandon Rios in November. Of course, if Pacquiao loses again, there will be no superfight, since Money would not face a fighter who has lost three in a row.
But if Pacquiao does win, proving that the Marquez fight was just a blip—and let's not forget that Marquez is a very good fighter in his own right—then this fight simply must happen.
Boxing fans deserve to see the best two fighters of the last decade go up against each other. They deserve to see if Mayweather can stay undefeated against the best, and they deserve to have the entirety of the sporting world shining the spotlight back on the ring.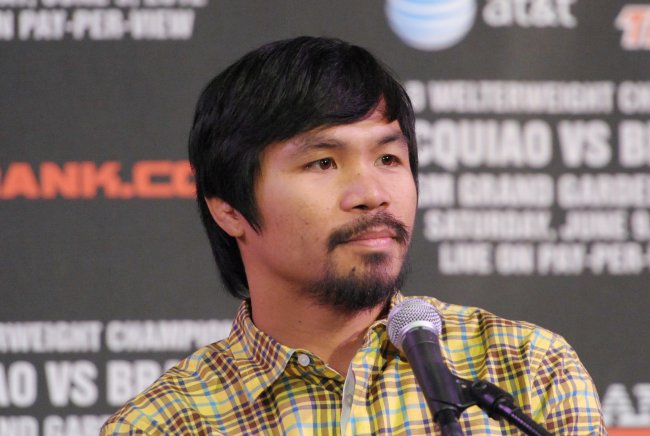 Kirby Lee-USA TODAY Sports
Will it happen? It remains to be seen. A lot of it depends on Pacquiao's next fight. If he loses, then any chance of a superfight is over, and rightfully so. But if he does win, the bout simply has to happen.
It's too important for the sport to not happen. The match would dominate the sporting world, even elevating the sport for a moment to its old heights.
If Pacquiao beats Rios, then the cosmic forces that rule boxing need to come together, put their differences aside, and do whatever they need to do to make this fight happen. If that means that Pacquiao needs to join Mayweather Promotions, as Money suggested to Yahoo! Sports' Kevin Iole, then Pacquiao needs to join Mayweather Promotions.
Mayweather can capitalize on the hype surrounding his big win over Canelo, and use it to keep bringing fans in to the sweet science. The best, and perhaps only, way to do that is to finally fight Pacquiao.
This article is
What is the duplicate article?
Why is this article offensive?
Where is this article plagiarized from?
Why is this article poorly edited?