Canelo vs. Mayweather: Most Exciting Rounds from Saturday Night's Fight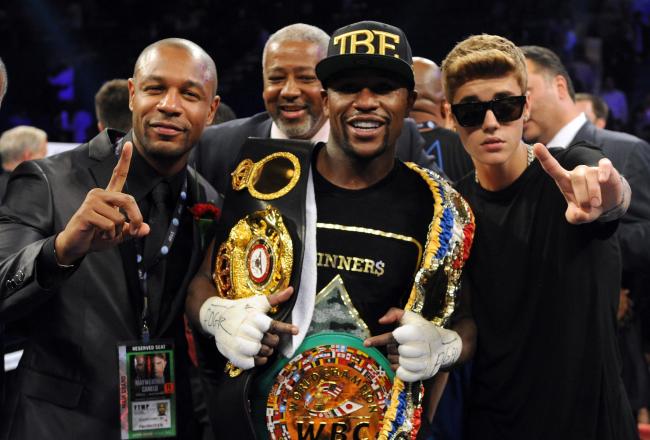 Jayne Kamin-Oncea-USA TODAY Spor
The fight between Floyd "Money" Mayweather and Saul "Canelo" Alvarez may not have been the most dramatic bout, but there were still a few rounds that provided a good amount of excitement.
Money was able to take the majority decision, pushing his record to a spotless 45-0. Canelo was given the first loss of his career, putting him at 42-1-1 at just 23 years old.
These were the most exciting rounds from the 12-round bout on Saturday night, based off of action, pace and big hits landed.
Round 4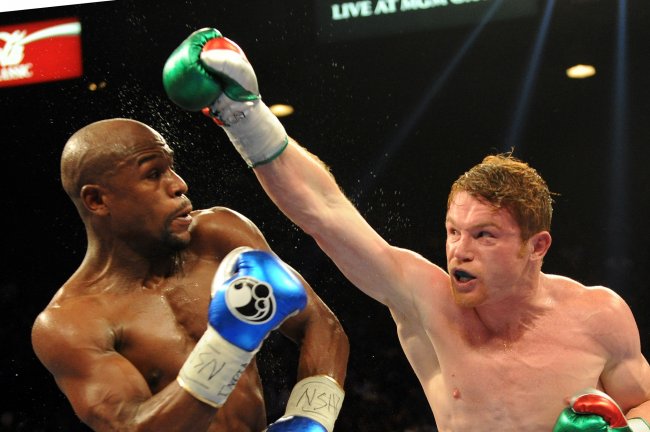 Jayne Kamin-Oncea-USA TODAY Spor
Money's defense was showcased throughout the entire fight, but the beginning of this round showed just how smart Mayweather really is. He looked so good it almost felt like he knew what Canelo was throwing before the young Mexican even did.
While dipping and dodging, Mayweather also found openings in Canelo's guard, landing a couple shots. After that, it became apparent that some bruising was starting to form around Canelo's left eye. It didn't seem to make an impact on his vision too dramatically, but Mayweather was able to land a few more solid shots by the end of the round.
Round 6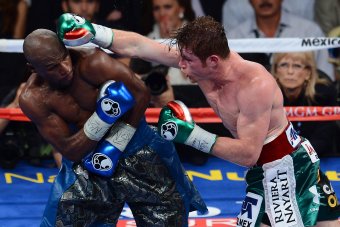 Ethan Miller/Getty Images
At this point, it felt like a pretty sure bet that Money was going to walk away the winner.
That didn't keep Canelo from coming out swinging.
The pace picked up big time in this round, with Canelo being the aggressor at times. At one point, the ref broke the two apart, but that didn't keep Alvarez from jawing at Mayweather while they were resetting.
That didn't appear to be the best strategy for Canelo.
Round 7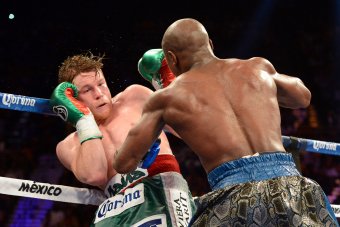 Jayne Kamin-Oncea-USA TODAY Spor
This was the biggest round of the night, and it actually looked like Mayweather had a chance to knock Alvarez down.
It didn't happen, but Mayweather tore Alvarez apart. It all started with a beautiful and unexpected uppercut that hit Canelo perfectly. After that, Money just kept swinging, landing big shot after big shot.
Canelo looked confused, but he didn't go down. He just took the punishment and regrouped once the bell rang. But by then, it was already too late.
Round 8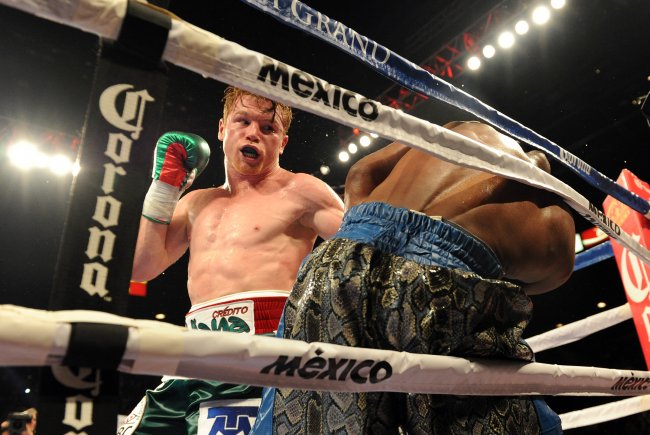 Jayne Kamin-Oncea-USA TODAY Spor
Even if it was over at this point, Canelo wasn't going to give up.
Despite getting beat badly in the previous round, Canelo stayed close to Mayweather and controlled the pace of the round. He had Mayweather close to the ropes for the majority of the round, and kept landing solid shots throughout.
It was probably one of the few if only rounds where it looked like Canelo was the obvious winner, and it was the last hurrah for the 23-year old before the match winded down and Money walked away with the victory.
This article is
What is the duplicate article?
Why is this article offensive?
Where is this article plagiarized from?
Why is this article poorly edited?