Mayweather vs. Canelo Results: Money's Win Makes Manny Pacquiao Bout Unlikely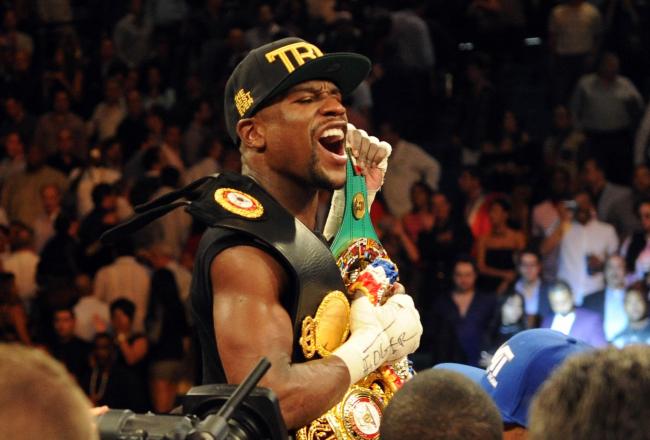 Jayne Kamin-Oncea-USA TODAY Spor
Floyd Mayweather didn't just beat Saul "Canelo" Alvarez on Saturday night—he also knocked out the chances of a superfight with Manny Pacquiao.
I'll further explain that in a moment, but Money's majority-decision win (which was decisive and should've been unanimous) on the massively hyped fight with Canelo deserves a little love.
It was a masterful performance by Mayweather. If the 36-year-old has lost a step, it is difficult to tell. His wonderful defense stifled the power and patience of his 23-year-old, unbeaten opponent:
Frustration seems to be setting in on Alvarez, who is having a tough time landing a clean punch. @ladnsports @SGVNSports @DeBlaz

— Robert Morales (@RMoralesPT) September 15, 2013
Rd. 8: Canelo is Mayweather's little toy. The young man is trying but he has no clue how to hit his opponent. #mayweathercanelo #TheOne

— Michael, Doug or Lem (@ringmagazine) September 15, 2013
The first two rounds of this fight were fairly close, but that is when Money's punching accuracy took over and his defense assured Canelo wouldn't be able to snag a victory with one punch:
Floyd starting to lay a bit of a beating on Canelo in the 5th. It's 5-0 on my card and Canelo has issues. #theone #boxing

— Dan Rafael (@danrafaelespn) September 15, 2013
When it was all said and done, and we put the hype to bed, this fight looked a lot like Mayweather's other recent bouts:
Rd. 7: Same, Canelo is looking a lot like Marquez and Guerrero, only bigger. This could end up being 120-108. #mayweathercanelo #theone

— Michael, Doug or Lem (@ringmagazine) September 15, 2013
After this performance, even Money's fiercest detractors have to admit that Money is still a great fighter with more big fights in his future. However, that isn't likely to include a date with Pacquiao.
With this win, Mayweather has eliminated all pressure to fight Pacquiao.
For starters, Mayweather isn't likely to get desperate to add a fight just for the sake of the purse. He will get paid handsomely no matter who his opponent is.
What is even more pertinent in this result, though, is the fact that Mayweather just offered up a huge piece of evidence to combat those who have claimed he is ducking serious threats.
He just took on a previously undefeated boxer who is 13 years younger and considerably heavier when they entered the ring. And he took him to task.
Combine that with the fact that Pacquiao has slumped to two straight losses, and it will be hard for anyone to claim that Money is "ducking" Pacquiao.
Even before his victory over Canelo, Money was happy to tell people, as Nick Scwhartz of For the Win quotes, that "He [Pacquiao] had a chance, he blew it."
Meanwhile, as ESPN points out, Pacquiao's advisor, Michael Koncz, told the world that Pacquiao was further lowering his demands for a bout with Money.
However, with Mayweather sitting more firmly than ever atop the boxing world, he can call his own shots and write his own tickets. And I believe he will receive greater pleasure from denying Pacquiao a shot at a fight with him than he would from actually beating Pacquiao in the ring.
This article is
What is the duplicate article?
Why is this article offensive?
Where is this article plagiarized from?
Why is this article poorly edited?