NCAA Basketball Recruiting: High-Risk, High-Reward Players in 2014 Class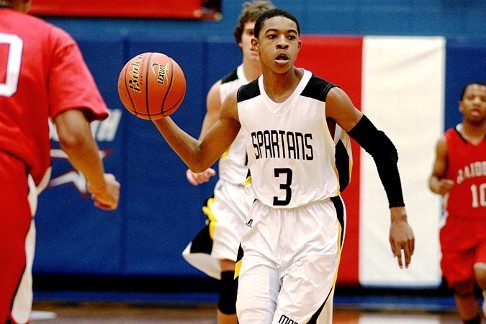 photo courtesy of nationofblue.com
Not every team in the country has the type of recruiting prowess that a program like Kentucky does, so 5-star studs don't come rolling in every other day. That means some coaches need to take some risks on the recruiting trail.
The following list is a group of 2014 prospects who could all become legitimate collegiate superstars. However, there is also an element of risk involved with each of these players for one reason or another.
Read on for more details. Schools of interest and measurables are courtesy of Scout.com.
Begin Slideshow

»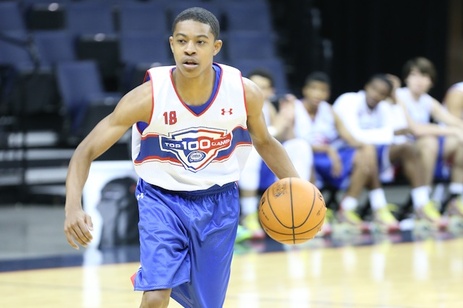 photo courtesy of cbssports.com
Tyler Ulis has probably heard detractors point out his size his entire basketball-playing life, but the reality is being 5'8" and 150 pounds is somewhat concerning if he plans on playing in a major college conference.
He would have a size disadvantage against some eighth graders, let alone those in the power conferences that are pursuing his services. So that in a nutshell is the risk involved with recruiting Ulis.
The reward aspect has everything to do with his tantalizing quickness and ability. Ulis' explosiveness allows him to get to the rim against almost any defender, and maneuvering through traffic is not an issue with his ball-handling ability.
He is also a formidable passer, solid jump-shooter and athletic enough on defense to stay in front of his opponents. Iowa, Kentucky and Michigan State are all in on Ulis' recruitment, so we should get to see him against elite competition at the next level.
*Update: Ulis committed to Kentucky after the writing of this article.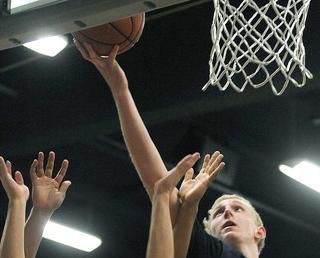 photo courtesy of latimes.com
Thomas Welsh is going to have a height advantage against almost everyone he goes up against at the next level, but if he is going to be an elite college player, he will need to improve on his strength to fully utilize that.
He stands at 7' and weighs in at 245 pounds, but if opponents of a similar size get physical with him, he sometimes has some issues scoring and on the block. A big man with strength and athleticism question marks though always constitutes a level of risk.
There are plenty of reasons to be excited about Welsh's game though. He has soft touch around the rim and can finish from the low block to mid-range, sometimes even with a hook shot. Despite questions about his strength, he is still a formidable rebounder and should block plenty of shots.
Arizona State, California, Colorado, Gonzaga, Notre Dame, Santa Clara, Stanford, UCLA and USC are all interested in the California native.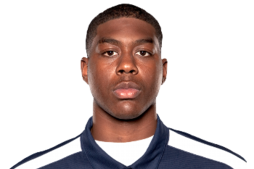 photo courtesy of espn.com
If your college basketball team needs a big body, it should look Elbert Robinson's direction.
The post presence is listed at 7'1" tall and weighs in at 315 pounds. Despite his size, he moves fairly well and can obviously bang around in the post with physical opponents. That will certainly come in handy at the collegiate level.
Robinson can score through contact on the block, has soft touch around the rim and is a solid rebounder and passer. He is also an impressive pick-and-roll player, which should make whichever point guard plays alongside him pleased.
The risk involved with Robinson is on the conditioning side. An entire collegiate season composed of 40-minute contests is a grueling manner, especially in power conferences. Will he hit a freshman wall in crunch time?
Baylor, Georgetown, Georgia Tech, Louisville, Nebraska, Ohio State, SMU, TCU, Texas, Texas A&M and Texas State are all listed as schools of interest and would love to find out.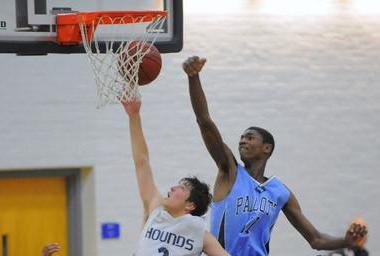 photo courtesy of baltimoresun.com
Unlike a lot of highly sought after recruits at this point, Tariq Owens has already given his verbal commitment to a school. He will be joining the Ohio Bobcats as part of their 2014 class, and he gives them someone who has the chance to be much more talented than much of his MAC-level competition.
He is a prototypical stretch forward who possesses the type of athleticism and versatility that makes coaches salivate when watching tape. He is an impressive rebounder, has solid touch on his shot and should score plenty of points when he is on the floor.
The risk aspect of Owens for the Bobcats is his extremely thin frame. He is listed at 6'8", but he is only 185 pounds. The fact that he is so thin, especially for someone of his height, is certainly somewhat worrisome at the collegiate level.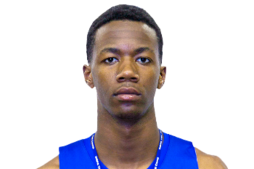 photo courtesy of espn.com
It's easy to see the reward aspect of the risk versus reward debate in Trayvon Reed's recruitment.
Reed stands at a towering 7'2" and will tower above the majority of opponents he faces, even as a freshman. His athleticism and versatility stand out when evaluating his game, and the ability to run the floor well and score from outside the paint will be critical.
Despite his massive size, Reed hasn't gotten the type of attention in recruiting circles that many of the upper-echelon big men have in this 2014 class. He will be a centerpiece in Maryland's initial Big Ten class, so if he performs well against the likes of Ohio State, Michigan, Michigan State and Indiana, attention will come his way.
The risk involved in Reed's recruitment is his lack of girth, for the lack of a better word. He is only 215 pounds, which is almost alarmingly thin for someone of his height. In the Big Ten, which is arguably the most physical league in the country, Reed may have some issues banging around in the paint.
Follow and interact with college basketball writer Scott Polacek on Twitter @ScottPolacek.