Week 3 of the college football season saw a number of teams showcase how good they can be. However, there were also some squads that showed they were not as good as we thought.
Although every game is important, judging teams at the start of the season is not always about wins and losses. Texas A&M could not defeat Alabama in an epic 49-42 game, but the Aggies should not drop far in the polls.
On the other hand, some squads that came away with wins still should drop after a poor showing this week.
Overall, these were the most disappointing teams in Week 3, and they should see a big drop in the upcoming rankings when they are released.
No. 11 Michigan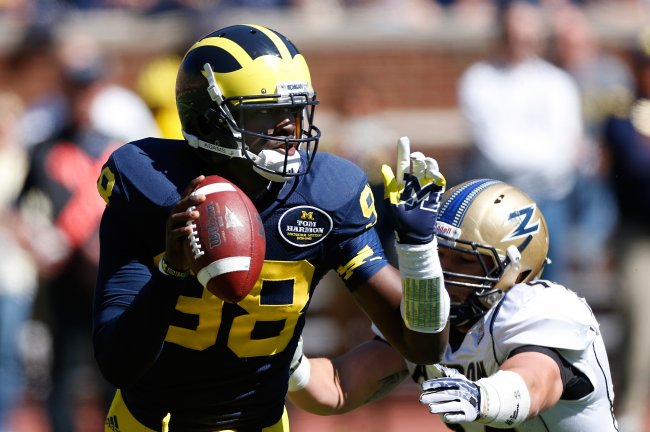 Gregory Shamus/Getty Images
Michigan did avoid a devastating loss at home, but the game was not something to be proud about. ESPN Stats and Information provided a look at how bad Akron has been recently:
Akron has lost 23 STRAIGHT GAMES vs FBS TEAMS. Akron has lost 27 STRAIGHT ROAD GAMES. Zips lead Michigan w/ 4 minutes left.

— ESPN Stats & Info (@ESPNStatsInfo) September 14, 2013
Despite these struggles, the Zips hung with the Wolverines for the entire game. Michigan needed a go-ahead touchdown with 2:49 remaining to take the lead, and Akron had a chance to get the win on the final play from the 4-yard line.
Additionally, quarterback Devin Gardner threw three interceptions in the win, something that has been a problem at the early part of the season. He already has six total in three games, including at least one in each.
If Michigan cannot learn to hold onto the ball, it will have serious trouble competing in the Big Ten this season. Until then, the Wolverines should drop in the polls heading into the upcoming week.
No. 23 Nebraska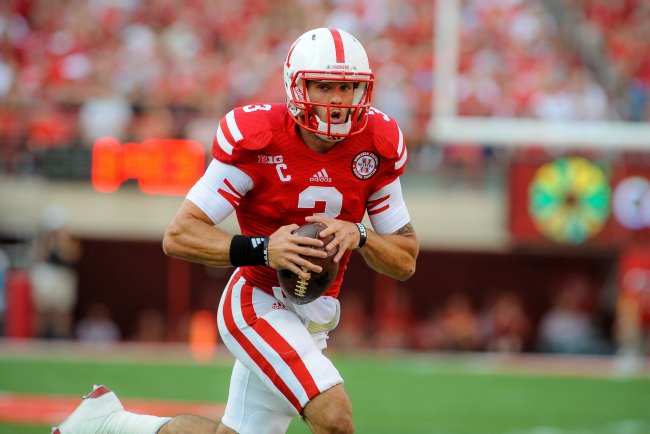 Eric Francis/Getty Images
Playing against a quality team like UCLA, Nebraska might not have been expecting to get a win. However, the second half was simply embarrassing for the Cornhuskers.
Nebraska built up a 21-3 lead in the first half, but the Bruins were able to score before halftime to make it 21-10. This was the beginning of the end for the Cornhuskers, who allowed a total of 38 unanswered points to lose 41-21.
Quarterback Brett Hundley was able to do pretty much whatever he wanted in the second half, throwing three touchdowns. Overall, UCLA finished with 504 yards of offense.
Meanwhile, Taylor Martinez was completely bottled and ended the game with minus-13 rushing yards on 10 attempts, including sacks.
Nebraska's defense will be a problem all year long, and the offense clearly is not as good as it hoped. This should drop the team out of the rankings for next week.
No. 24 TCU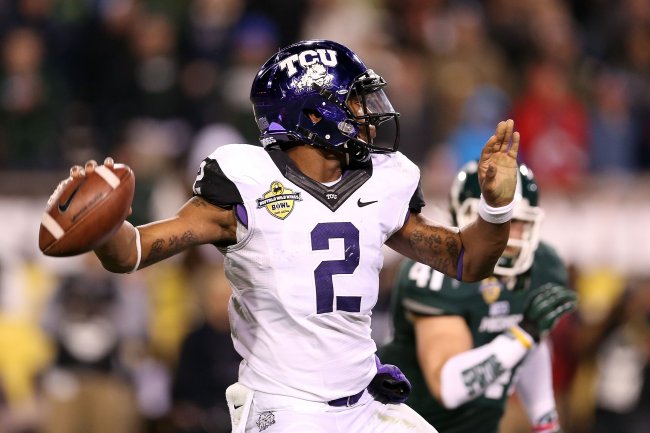 Christian Petersen/Getty Images
Not only did TCU lose to Big 12 rival Texas Tech on Thursday night, but the performance by both teams was simply awful.
While many fans blamed the officiating, it is hard to argue that the product on the field was spectacular. Pat Forde of Yahoo! shared the sentiment:
This TTU-TCU game is spellbindingly bad.

— Pat Forde (@YahooForde) September 13, 2013
The teams combined for five turnovers, two of them interceptions thrown by Trevone Boykin. The quarterback was inefficient with his play and ended with a QBR of 28.6.
Although the Horned Frogs were respectable in a 37-27 loss to LSU to start the year, the 1-2 squad should not be ranked for quite some time.
Predicted Week 4 Rankings

| | |
| --- | --- |
| Rank | Team |
| 1 | Alabama |
| 2 | Oregon |
| 3 | Ohio State |
| 4 | Stanford |
| 5 | Clemson |
| 6 | Louisville |
| 7 | Texas A&M |
| 8 | LSU |
| 9 | Florida State |
| 10 | Georgia |
| 11 | Oklahoma State |
| 12 | Oklahoma |
| 13 | South Carolina |
| 14 | UCLA |
| 15 | Northwestern |
| 16 | Michigan |
| 17 | Miami (FL) |
| 18 | Florida |
| 19 | Notre Dame |
| 20 | Ole Miss |
| 21 | Washington |
| 22 | Baylor |
| 23 | Arizona State |
| 24 | Wisconsin |
| 25 | Michigan State |
Follow Rob Goldberg on Twitter for the latest breaking news and analysis.