Ranking LeBron James' Sickest Signature Shoes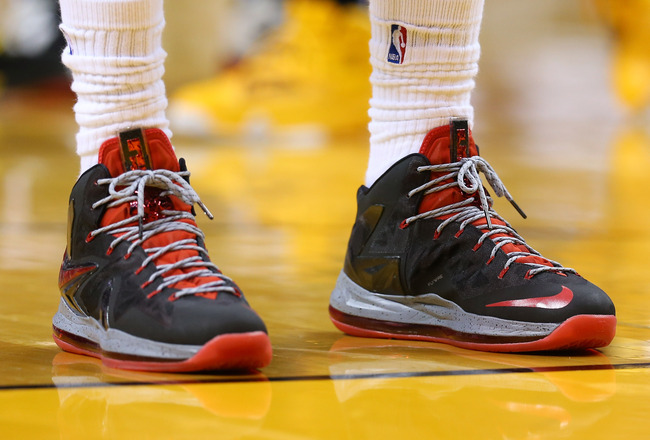 What are the sickest shoes that LeBron James has ever worn?
Mike Ehrmann/Getty Images
With a great player generally comes great footwear, and the LeBron James is no exception. The Miami Heat star's sneakers have been wildly popular ever since he first came into the NBA in 2003, and such popularity has only grown as his career has progressed.
James has donned a lot of signature shoes throughout his 10 years in the league, but which ones are his best? What are the sickest kicks that he has worn?
Generally, we all evaluate sneakers the same way: color schemes, how the tongue looks, whether they are high-tops or low-tops, comfort, etc. There really isn't much to it. It really boils down to a matter of taste.
So, that same criteria that we all use to select our shoes will be applied here.
5. Nike LeBron X PS Elite (2013)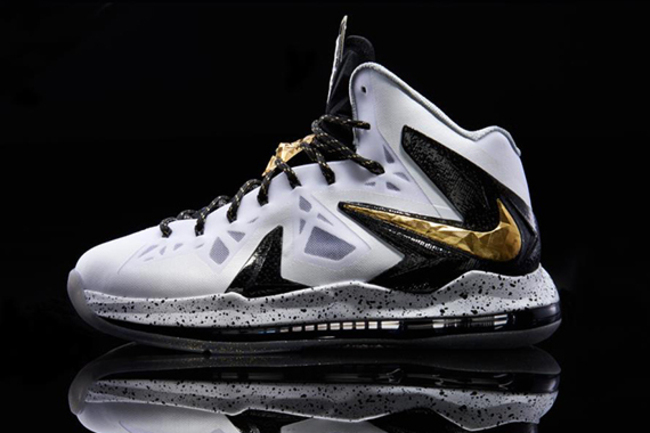 Photo source: http://4.nicekicks.com/wp/files/2013/04/Nike-LeBron-X-Elite-White-Metallic-Gold.jpg

The Nike LeBron X PS Elites are among James' flashier sneakers, and they are also among his best-looking.
The most eye-catching part of the shoes is the metallic, marble-like color on the bottom of each side, complementing the gold Nike swoosh very well.
According to shoe review website Sneaker Report, the sneaker resists stretching and is very durable. That can only mean good things for your ankles and the rest of your foot.
Those in favor of less gaudy kicks may not like the Nike LeBron X PS all too much, but they aren't so garish to the point where they are uneasy on the eyes.
4. Nike Air Max LeBron 8 V2 (2010)
Photo source: http://6.kicksonfire.net/wp-content/uploads/2010/11/615_1100730654.jpg

Sometimes, simpler is better, and that's the case with the Nike Air Max LeBron 8 V2.
While the standard black/gray tinge may seem a bit dull, it remains crisp, and don't forget that there are other colors that you can purchase (like the black and red version).
The high tongue of the shoe supplies solid support for the foot, and the sneaker itself is very light as not to inhibit LeBron (or you) on the court.
The design may seem a bit plain to those of you who prefer flashier sneakers, but for those who just want a good, safe shoe that has a quiet dignity, the Nike Air Max LeBron 8 V2 is worth considering.
3. Nike LeBron 9 PS Elite (2012)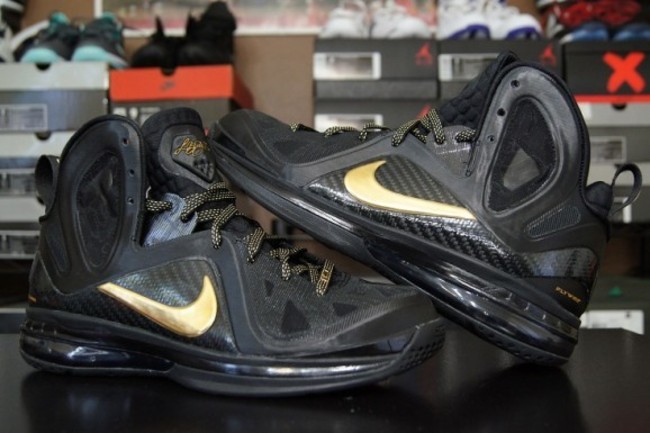 Photo source: http://kicksoncourt.com/wp-content/uploads/2012/04/First-Impression-Nike-LeBron-9-P.S.-Elite-1-e1333396903395.jpg

The fact that James went on to win his first championship while wearing this shoe should be enough to sell you on it.
The Nike LeBron PS 9 Elite has an incredible look and also offers outstanding protection for the ankles. The back of the sneaker is not all that high, but there is still a ton of support for the foot thanks to the elevated tongue and the sides.
This is absolutely one of the most polished shoes James has ever worn, and if they're good enough for LeBron, they should be just fine for us, too. Oh, and if you're going to get them, get them in black and gold. It is by far the best look of the choices.
2. Nike Zoom LeBron II (2004)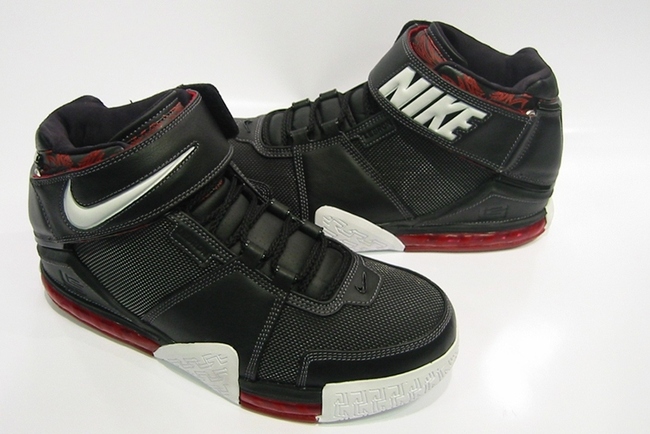 Photo source: http://www.cavshistory.com/v2/lbj/nike/2004-2005/lebron2-2.jpg

One of the sturdiest, sharpest-looking shoes in James' catalog is the Nike Zoom LeBron II.
Not only is the sneaker stylish, but it is also built to provide stability. The black, white and red color scheme is an awesome combination, as well. Finally, the back of the shoe provides ample support.
You don't just want your kicks to look good; you want them to also be comfortable and protective. The Nike Zoom LeBron IIs have all of those elements integrated within them to make them a great choice for your footwear.
1. Nike Zoom LeBron V (2007)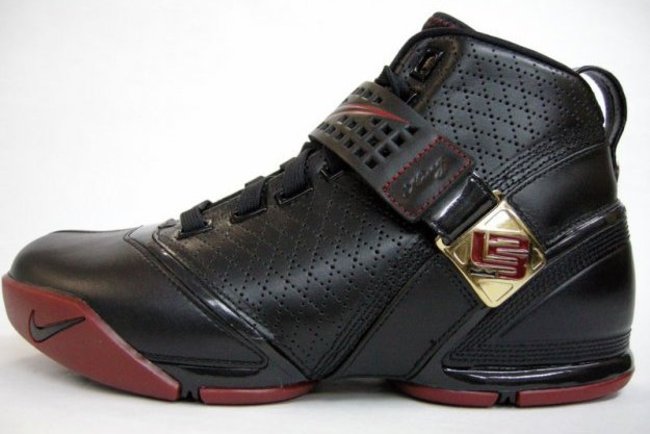 Photo source: http://www.sellshoesstore.com/proImage/Nike%20Zoom%20Lebron%20V/Nike%20Zoom%20Lebron%20V%20black%20%20red.jpg

Out of all of James' shoes, the Nike Zoom LeBron V is the sleakest, particularly in the black, red and gold in the picture above.
The tongue is not too high over the top, and you have to dig the strap going across the laces. The bottom of the sneaker is also pretty nice, having just enough color to be noticeable, but at the same time not having so much where it is overpowering.
The top is also very straightforward, possessing no ridges or little quirks. It looks as if it would serve as great protection for your ankles.
If you're looking to buy a pair of LeBrons, you can't go wrong with the Nike Zoom LeBron V.
Keep Reading

Miami Heat: Like this team?