USC Trojans fans are calling for Lane Kiffin's firing after last week's 10-7 loss to Washington State and a less-than-impressive 7-6 season in 2012, and they're using their tailgate signs to show it.
This "FireKiffin" whiskey hammers the point home.
There's a new official drink of #Psychogate!!!! Down the hatch! #USC #USC12thMan #FireKiffin http://t.co/NZjrV6Kncb

— usc psycho uscsyco (@uscpsycho) September 14, 2013
There's actual fire in this sign.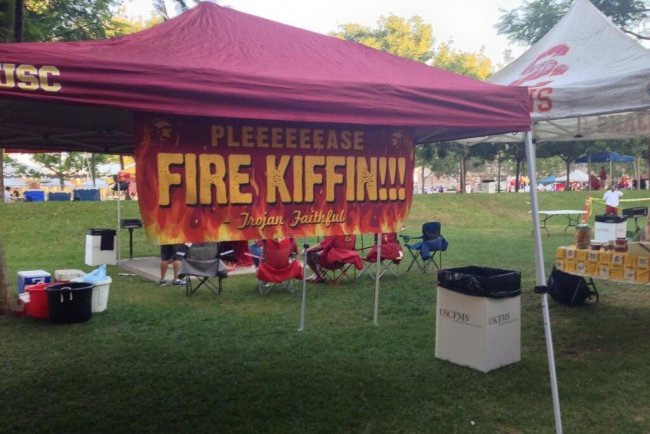 Donald Trump wants him fired.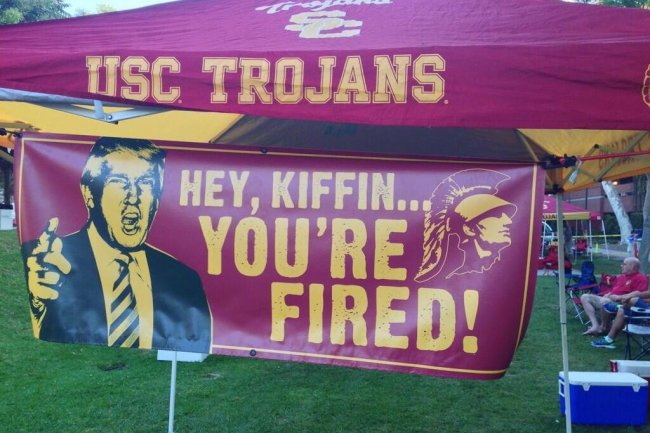 Hat tip to College Spun for the find.