The ESPN College GameDay crew was in College Station for the matchup between the Texas A&M Aggies and the Alabama Crimson Tide Saturday.
Here are the best signs from the show, including some that didn't make it on air.
Heismanberg: Breaking Bama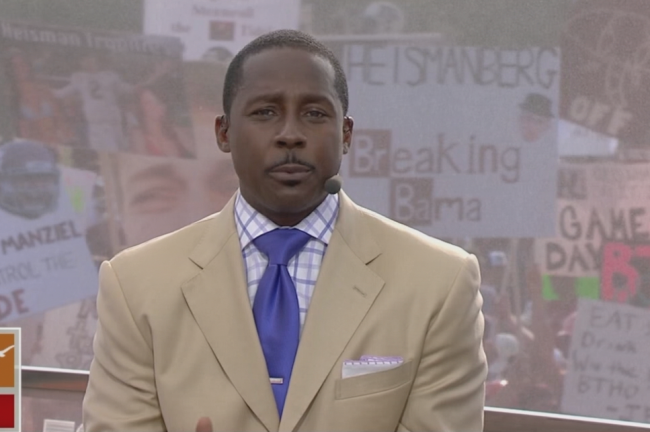 Bama Degree: WORTHLESS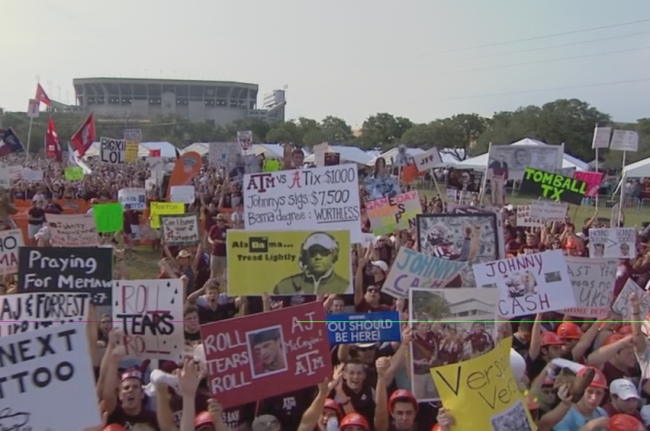 Even Forrest Gump Got Into Bama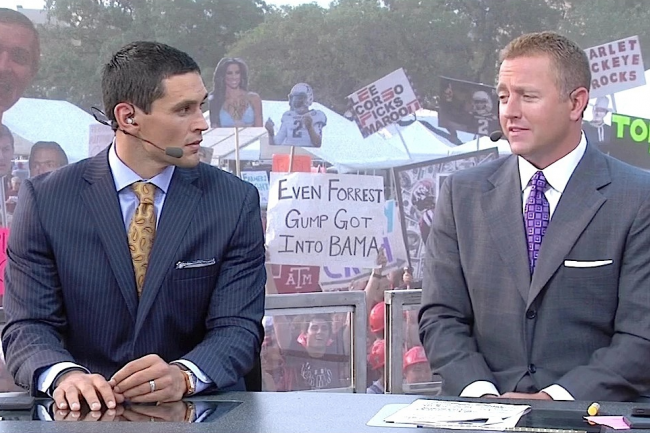 I Don't Always Lose, But When I Do, It's To Texas A&M
GAMEDAY pic.twitter.com/rZIx4Pae0z

— IllinoisLoyalty (@IllinoisLoyalty) September 14, 2013
AJ's rings are worth more than Johnny's autographs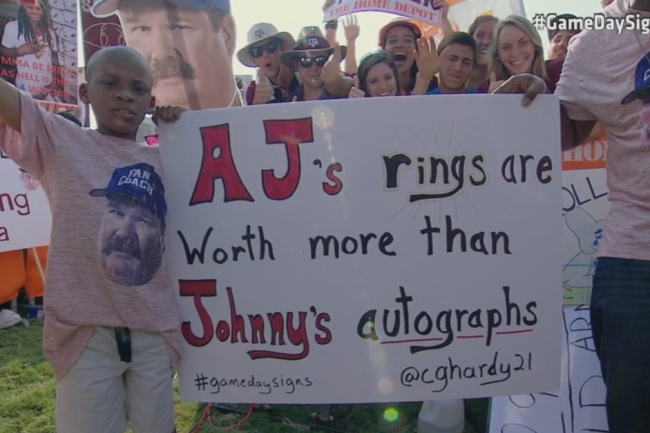 Of course a Katherine Webb sign made it in the mix.
@_KatherineWebb how do you like my gameday sign? pic.twitter.com/4KLENW0Cp1

— Kyle Tatum (@ktatum14) September 14, 2013
Roll the Tide
Best GameDay sign ever pic.twitter.com/tnsL2nwxyD

— Douglas Chipponeri (@dougigem) September 14, 2013
Saban Smells Like Mothballs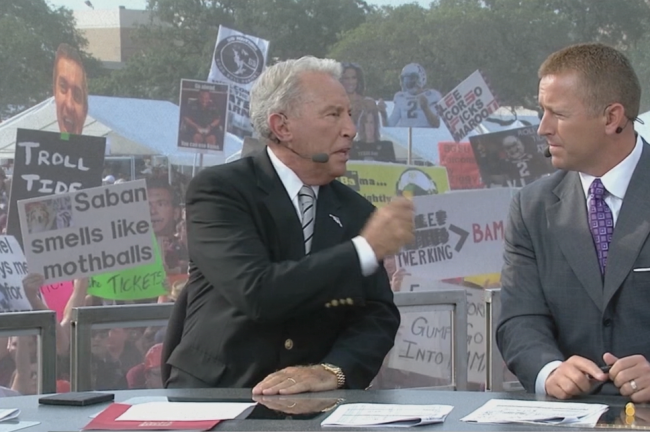 No rival was spared in this sign.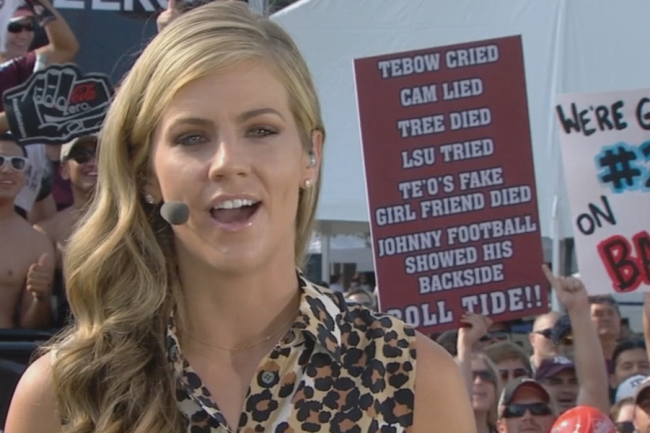 Nick Saban sits when he pees