BMW Championship 2013 Leaderboard Day 3: Scores, Standings and Results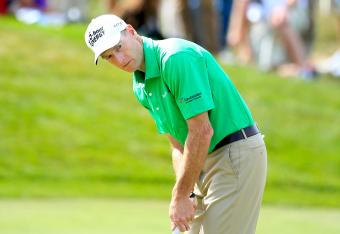 Michael Cohen/Getty Images
There were no rounds of 59 on moving day, but the third round of the BMW Championship was still quite dramatic.
Jim Furyk followed up on his sensational second round with a 69. That puts him at 13 under par for the tournament, and he has a one-stroke lead over Steve Stricker, who was at his best in the third round. Stricker shot a 64, and the round included an eagle on the par-four 15th hole.
Brandt Snedeker, who was tied with Furyk for the lead at the start of the round, shot an even-par 71 and is two strokes behind.
It should be a compelling final day, because Zach Johnson (-10) and Tiger Woods (-9) are right behind the leaders.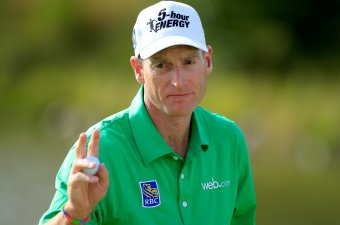 Michael Cohen/Getty Images
Furyk takes the lead into the final round, but he has failed to win in that situation in his last five opportunities. Justin Ray of ESPN reports that Furyk has nine wins in 21 career opportunities when he leads going into the final round.
Jim Furyk lips out hard at No. 18 and makes bogey. He'll take a one-shot lead into Sunday over Steve Stricker. #FedExCup

— PGA TOUR (@PGATOUR) September 14, 2013
Snedeker with his best shot of the day. A superb chip on the 18th from a poor lie that nearly goes in for an eagle. He has no trouble making his six-foot birdie and finishes the day at 11-under for the tournament.
Furyk just missed his birdie putt as it rimmed out. Instead of sinking the par putt, he leaves it right and settles for a bogey. Furyk finishes with a 69 and he is 13 under par.
Tiger was not happy with the two-stroke penalty he was hit with on Friday. He spoke about it after his moving day round was over.
Tiger, on 2-shot penalty Friday: "From my vantage point, I thought it just oscillated and that was it."

— GC Tiger Tracker (@GCTigerTracker) September 14, 2013
Michael Cohen/Getty Images
Furyk settles for a par on the 17th hole, and he remains at 14 under par. However, his drive on 18th misses the fairway. That's his first miss in two days.
Superb scoring conditions bring excellent results across the board.
Birdies everywhere at the BMW! Tiger shoots 66, Mahan and Stricker shoot 65 and 64, and Kuchar shoots 61. http://t.co/ZCY6pQAwWN 3 retweets

— Golf Digest (@GolfDigestMag) September 14, 2013
Michael Cohen/Getty Images
Zach Johnson makes a tough five-footer at the 17th hole and he remains at 10 under par, four strokes behind Furyk.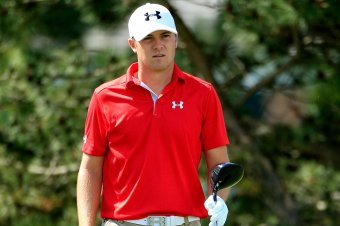 Michael Cohen/Getty Images
Young star Jordan Spieth has struggled on a day when many of the best golfers in the world put low numbers on the board. Spieth is three over par for the day with one hole remaining.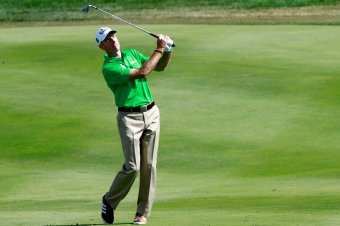 Sam Greenwood/Getty Images
Kudos to Johnny Miller for pointing out one of the most incredible stats of the week. Furyk is leading by two strokes even though he is last in the field in driving distance. So, that pretty much drives home the point that you can do great things on the golf course if you hit the ball straight.
Furyk has done that, since he ranks first in driving accuracy at the BMW Championship.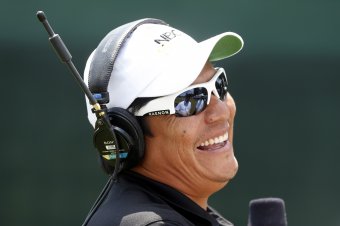 Scott Halleran/Getty Images
NBC analyst Notah Begay is incredibly soft spoken. I know he's walking the course with the players and doesn't want to disturb them, but his volume level is so low that it's hard to hear him. That's too bad because he is an insightful and sharp analyst.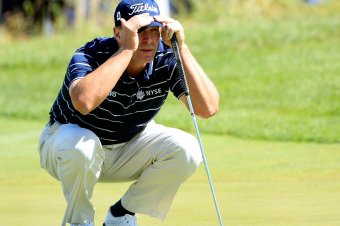 Michael Cohen/Getty Images
How about Stricker today? He fired a seven-under 64 and that puts him at 12 under par as he closed out the third round. Stricker excelled around the greens today, and that allowed him to climb back into the tournament.
Tiger has been averaging 70.92 in the third round this year, so his 66 today is nearly five strokes better than that mark.
Perhaps we're getting spoiled, but Furyk has just parred back-to-back holes. He had a makeable birdie putt on the 14th and he looked quite ordinary as he left it short. Still, he has a two-stroke lead over Stricker.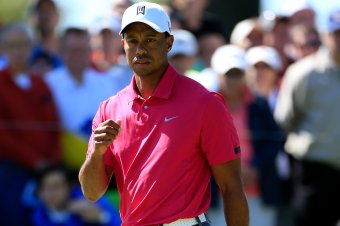 Michael Cohen/Getty Images
Tiger closes with a fine birdie putt on the 18th and that gives him a 66 for his moving day round. He is four strokes behind Furyk and if the deficit doesn't get any larger by the end of the day, Tiger is going to have an opportunity to make a Sunday run.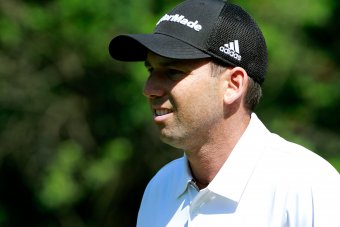 Sam Greenwood/Getty Images
Not a lot of obvious problems in today's Tiger-Sergio pairing, but one fan yelled out a loud "go, Tiger" in the middle of Garcia's backswing as he played the 18th hole. Sergio was obviously annoyed and tried to stare down the offending fan.
Garcia hit the ball decently, but the sudden noise had a negative impact.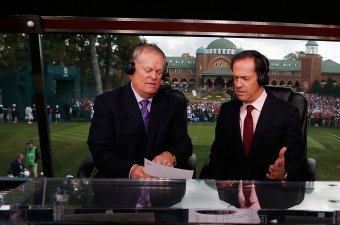 Scott Halleran/Getty Images
If you're watching the NBC broadcast as you follow the blog, you'll notice that anchor Dan Hicks seems to get a kick out of calling Furyk "Mr. 59" whenever he gets the opportunity.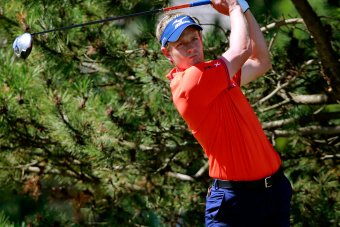 Sam Greenwood/Getty Images
Northwestern's own Luke Donald played his college golf at Conway Farms. Donald fired a 67 today and he is six-under for the tournament.
It's very close to a "home game" for Stricker, who misses a birdie putt at 16 and remains one stroke behind Furyk.
Wisconsin's Steve Stricker holes out from fwy to get within 1. If u think this is only a Chicago crowd, think again. Cheeseheads everywhere

— Kelly Tilghman (@KellyTilghmanGC) September 14, 2013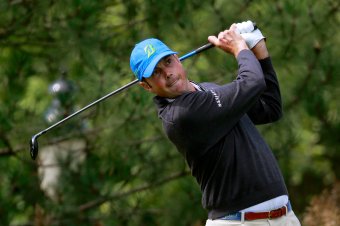 Sam Greenwood/Getty Images
Kuchar has the best round of the day with a 10-under 61, but Stricker is enjoying the second-best round. He is seven-under with three holes left to play.
Tiger was having some problems with his short putts in the first two rounds, but not today. He makes a five-footer on the 16th hole and that tough par allows him to remain at eight-under.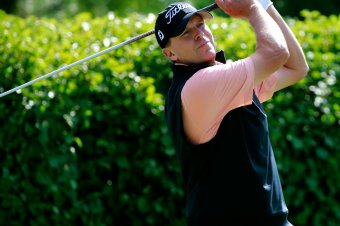 Sam Greenwood/Getty Images
Stricker is no longer three back. His deficit is just one as he holes out with an eagle on the 15th to take him to 12 under par. He shows why he has one of the best short games of any player on the tour.
Hunter Mahan had his moment of glory with the ace on the 17th hole, but he has not been consistent on the par threes this week.
After three rounds at the BMW, Hunter Mahan has made an ace, a birdie, a par, a bogey and a triple on par-3s alone.

— Shane Bacon (@shanebacon) September 14, 2013
Furyk has it going again as he drains a 22-foot, left-to-right breaker and he moves to 13-under. Furyk has that look on his face that tells you he has full confidence in his game, and especially his putter. Furyk is averaging 1.515 putts per hole, and that's why he has a three-stroke lead over Snedeker and Stricker.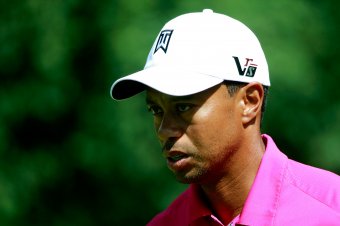 Sam Greenwood/Getty Images
Tiger is no longer on his hot streak. He tried to drive the par four 15th hole and he pumped his tee shot into the water. He tried to recover with a beautiful second tee shot, but he had to take a bogey. He falls back to eight-under and is four strokes behind Furyk.
This article is
What is the duplicate article?
Why is this article offensive?
Where is this article plagiarized from?
Why is this article poorly edited?